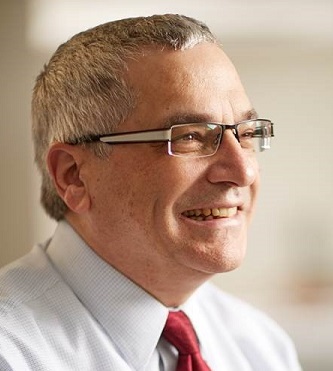 The University of Pittsburgh School of Health and Rehabilitation Sciences (SHRS) today launched its first-ever online Master of Science in Health Informatics (MSHI) degree program to address the growing need for professionals who can use data to improve the quality of care.
"We recognize the inherent logistical challenges that students face today when earning their education, and we want to help facilitate that with this program," said Anthony Delitto, PhD, dean of Pitt SHRS and McGowan Institute for Regenerative Medicine affiliated faculty member. "We're excited and very much looking forward to the first cohort of students for this program come this fall. This is an excellent foray as we begin to offer this kind of 21st Century education."
This new program is part of a larger effort for SHRS to bring more graduate degrees online. The Master of Science in Health Informatics program will enroll its first cohort in January 2020. The school is poised to bring three more programs online with Noodle Partners through Fall 2021.
Pitt SHRS is addressing the growing national demand for health informatics professionals to analyze trends, make projections, monitor outcomes and help improve patient care. Jobs related to health informatics are expected to grow by 20% by 2026, according to the U.S. Bureau of Labor Statistics, with a salary of $58,000 to $183,000.
"With this expected rapid job growth, there will be high demand for top-notch professionals in this field," said Bambang Parmanto, PhD, professor and interim chair in Pitt SHRS' Department of Health Information Management. "The Online MSHI will train professionals who can then apply their healthcare business and clinical knowledge as well as skills in informatics and analytics to improve healthcare in the digital age."
The Online MSHI Program will have three tracks and four certificates available for students to specialize their education in addition to earning their graduate degree. These tracks include Data Science, Registered Health Information Administrator and Health Supervision Management.
The fully online program features options for internships or in-person projects within a student's home community to further explore specific research interests. There is no requirement for students to come to campus in Pittsburgh unless desired. The on-campus version of the HI program begins this fall.
Pitt SHRS has a pedigree of producing multiple top-10 health programs, and the University is well-connected to an expansive network of health systems in the Pittsburgh area.
Pitt's Online MSHI is the first graduate Health Informatics program to be brought online by Noodle Partners, which currently partners with over 15 top universities to host online degrees in fields like Business, Social Work, Education, and Information Technology.
"The growing demand for Health Informatics professionals makes accessible online degrees from top institutions like Pitt so important," Noodle Partners CEO John Katzman said. "We're building an incredible learning environment for these students."
Read more…