Type 1 Diabetes: A Treatment's In Sight?
A Leader in Immunogenetics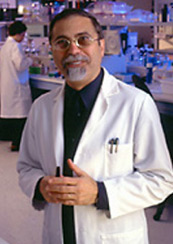 McGowan Institute for Regenerative Medicine faculty member Massimo Trucco, MD, is an international leader in the field of immunogenetics, having dedicated his life's work to finding a cure for diabetes. Dr. Trucco is the Director of the Division of Immunogenetics at the Children's Hospital of Pittsburgh of the University of Pittsburgh Medical Center, the Hillman Professor of Pediatric Immunology at Children's Hospital, and a Professor of Pediatrics at the University of Pittsburgh School of Medicine.
Dr. Trucco and his team are closing in on a cure for Type 1 diabetes. He has made several significant findings including the isolation of a super-antigen that is believed to trigger juvenile diabetes in children. It is widely suspected that this discovery, and others that Dr. Trucco has made, will lead to a cure.
A Career Dedicated to Diabetes Research
Type 1 diabetes is regarded as an autoimmune disease because a person's immune system's T-cells attack and destroy the beta cells in the pancreas that produce insulin. Type 1 diabetes also is known as insulin-dependent diabetes mellitus or juvenile-onset diabetes. The Centers for Disease Control and Prevention (CDC) and the National Institute of Diabetes and Digestive and Kidney Diseases (NIDDK)-funded SEARCH for Diabetes in Youth Study reports that 1 of every 523 youth had physician diagnosed diabetes in 2001 (this number included both Type 1 and Type 2 diabetes). SEARCH also found that about 15,000 youth are diagnosed with Type 1 diabetes each year.
Building on his 1994 discovery that Type 1 diabetes susceptibility may be genetic in nature and triggered by viruses, Dr. Trucco's discoveries have continued to lead to better processes for molecular typing for matching bone marrow donors and recipients, the ability to identify those at risk for diabetes, an understanding of the link between a common virus and Type 1 diabetes, and a potential cure for the pancreatic damage that causes insulin dependence. The research milestones of Dr. Trucco include:
In 1977-78, research into why some organ transplants were successful and why some were not, as well as why all donors and recipients were not compatible, showed that abnormalities in HLA cells (histocompatibility locus antigens) were a genetic predisposition for autoimmune disease.
In 1988-90, landmark studies were published on the genetic susceptibility of certain individuals to Type 1 diabetes. Research also showed that the low incidence of diabetes in China is related to that population's relative genetic resistance to the disease, while the high incidence of diabetes in Finland is related to that population's genetic predisposition.
In 1998, the Coxsackievirus B is identified as one of the viruses responsible for triggering Type 1 diabetes, making it possible to potentially develop a vaccine.
In 2006, Dr. Trucco's lab discovered a process using a patient's own blood, combined with a safe mixture of molecules. With the use of this combination, it is possible to interrupt T-cell and beta cell interaction, which is known to cause diabetes. The team removed dendritic cells from the patient's own blood, and the cells were mixed with the proteins CD40, CD80, and CD86, and injected back into the patient where it was found that the CD40, 80, and 86 block the process of the T-cell and beta cell interaction.
Dr. Trucco and his team continue their landmark research into improving the prediction of Type 1 diabetes and understanding and managing its complications. "We have some of the best researchers and clinicians in their fields, and it is conceivable that with this concentration of talent, Pittsburgh could be the place where the cure for diabetes is discovered," says Dr. Trucco.
Recently reported by the Pittsburgh Post-Gazette, today Dr. Trucco needs $7 million to $10 million for a multi-site trial involving 105 people with a recent diagnosis of Type 1 diabetes. He's considering beginning with 18-year-olds, and if the therapy succeeds, working backward in age to adolescents.
"It would be the first trial in which live cells are used to treat a disease that is not cancer, and we would be dealing with children," Dr. Trucco said, discussing his desire to see results after decades of research.
A study published in Diabetes describes the advantages in using one's own genetically engineered dendritic cells to stop the autoimmune cycle that destroys insulin-producing beta cells.
"It is our conviction that the age of personalized cell therapy … has arrived and that Type 1 diabetes could be the first autoimmune disorder to be successfully treated," the study states.
Dr. Trucco is leading the pack of researchers targeting dendritic cells as the focus of treatment for Type 1 diabetes. The Phase I human clinical trial already has proven the therapy to be safe while raising excitement for success.
"Massimo clearly is the leader in the field, and the only one, to my knowledge, to get approval for a Phase I trial. He has the correct equipment and facilities to do this," said C. Garrison Fathman, chief of the division of immunology and rheumatology at the Stanford University School of Medicine.
For proposed treatments, he's leading the research in using adoptive cellular therapy, or modifying the immune system's effect on certain cells, to treat a disease other than cancer.
The McGowan Institute congratulates Dr. Trucco on all his scientific achievements and thanks are extended to him and his colleagues on behalf of all of the patients that these emerging technologies may one day help.
Illustration: McGowan Institute for Regenerative Medicine.
---
RESOURCES AT THE MCGOWAN INSTITUTE
Introducing a Unique Recourse-FDA Related Guidance for Device Approvals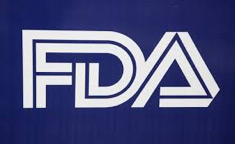 Many McGowan affiliated faculty members have plans to have some of their emerging technology submitted for FDA review and approval (IDE, 510K, etc.), either as part of their studies, or as part of a licensing agreement managed by the Office of Technology Management. If FDA review is a possibility, planning and experimental design must be considered as early as the preclinical studies stage of your research. Many McGowan affiliated faculty have benefitted from the guidance of the regulatory consultant that the Institute has retained for the past five years.
The McGowan regulatory program is managed by Patrick Cantini, Director of Strategic Alliances. The regulatory consultant is Patsy Trisler, JD. After earning a degree in biology, she began her career as a biologist in a molecular biology laboratory at the National Cancer Institute (NCI). Following completion of her law degree, she attained admission to the D.C. Bar in 1983. Patsy's regulatory affairs career started with 6 years at FDA's Center for Devices and Radiological Health. Today, Patsy advises medical device and combination products' organizations on a wide array of regulatory and clinical trial compliance issues. She consults on preclinical and clinical testing requirements; provides strategic guidance on regulatory pathway and clinical trial design; prepares regulatory submissions, including pre-IDEs, IDEs, RFDs, 510(k)s and PMAs; serves as clients' liaison with the FDA; and performs due diligence assessments for financial firms. Her regulatory experience encompasses product categories in numerous therapeutic areas, including tissue/cell-based treatments; blood products/blood processing; brain surgery; dental/craniofacial/ oromandibular; drug/biologics delivery; general hospital; organ transplant; orthopedics; pain therapy; plastic surgery/ reconstructive/cosmetic; soft-tissue reinforcement; tissue sealants; urological; weight-loss; and wound care.
Patsy has been instrumental in assiting McGowan related faculty on programs focused on bone void fillers, machine perfusion, cancer detection, skin spray gun, extracellular matrixes and many others.
For additional details on the regulatory program, please contact Patrick Cantini at 412-624-5209 or cantinip@upmc.edu
---
March Special at the Histology Lab
March is here!! Spring is on the horizon!!
Spring into action and take advantage of some Spring Specials at the McGowan Institute Histology Lab! As the days grow longer, and the days grow warmer, the days will begin to explode with color! The histology lab enjoys a little color too. A Movat Pentachrome highlights the various constituents of connective tissue by five colors in a single stained slide.


Black                         Nuclei
Purple-Black           Elastic Fibers
Dark Red-Red         Fibrinoid, Muscle
Blue-Blue Green     Ground or Background substance
Yellow Collagen      Reticulum Fibers
Masson's Trichrome stains collagen and muscle fiber differentially when treated sequentially with Biebrich Scarlet-Acid Fuchsin, and Aniline Blue.
Cytoplasm and muscle fibers stain red whereas collagen displays blue coloration.

As always, you will receive the highest quality histology in the lowest amount of time.
Did you know the more samples you submit to the histology lab the less you pay per sample?
Contact Lori at the McGowan Core Histology Lab to find out how and about the color specials of March, and she will be happy to offer you a 30% discount on these colorful stains.  Email perezl@upmc.edu or call 412-624-5265
---
UPCOMING EVENTS
Biologic Scaffolds for Regenerative Medicine 8th Symposium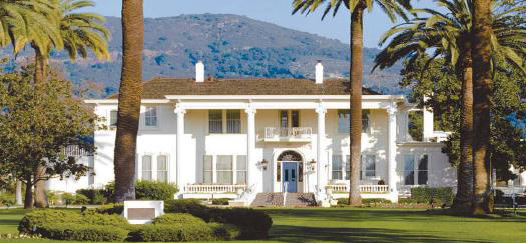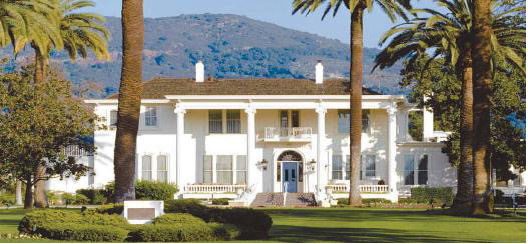 The 8th annual Biologic Scaffolds for Regenerative Medicine will be held at the Silverado Resort – Napa Valley, California on April 24 – 26, 2014. Chaired by Stephen F. Badylak, DVM, PhD, MD, morning and afternoon panel discussions will follow the eight sessions including: Whole Organ Engineering with Biologic Scaffold Materials, Bone, Blood Vessels, and Cardiac Reconstruction, Variables that Affect Clinical Performance of Biologic Scaffold Materials, General Surgery Applications, Role of the Innate Immune Response in Constructive Remodeling and Regeneration, Cell-Matrix Interaction and Clinical Applications, Clinical Applications of Biologic Scaffolds, and Cardiovascular Applications of Biologic Scaffold Materials.
The keynote speakers are Joseph P. Vacanti, MD of Massachusetts General Hospital ("Tissue Engineered Organs: More than One Way to the End Zone") and Alberto Mantovani, MD of the University of Milan ("Macrophage Polarization in Tissue Remodeling and Repair").
---
Third Annual Regenerative Rehabilitation Symposium
The annual Regenerative Rehabilitation Symposia series is a unique opportunity for students, researchers, and clinicians working in the interrelated fields of regenerative medicine and rehabilitation to meet, exchange ideas, and generate new collaborations and clinical research questions. Jointly organized by the University of Pittsburgh Rehabilitation Institute, the School of Health and Rehabilitation Sciences at the University of Pittsburgh, the McGowan Institute for Regenerative Medicine and the Rehabilitation Research and Development Center of Excellence at the Veterans Affairs Palo Alto Health Care System, the Third Annual Symposium on Regenerative Rehabilitation will be held on April 10-11, 2014 in San Francisco, CA at the Mission Bay Conference Bay at the University of California, San Francisco (UCSF).
The objectives of this event are:
To promote the clinical translation of regenerative medicine scientific discoveries by communicating and disseminating research findings that demonstrate the synergistic relationship between regenerative medicine and rehabilitation;
To provide a forum by which scientists and rehabilitation clinicians may interact, exchange ideas, and identify novel research directions relating to the field of regenerative rehabilitation; and
To introduce the concept of regenerative rehabilitation to graduate students, medical students and medical residents in the rehabilitation field.
For more information on this event, please contact Katy Wharton at: rehabmtg@pitt.edu or whartonkm@upmc.edu or 412-624-5293.
---
Regenerative Medicine Summer School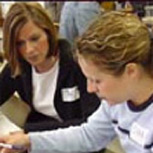 Under the leadership of Bryan Brown, PhD, the McGowan Institute is organizing the first annual Regenerative Medicine Summer School which will be held July 14-18, 2014. The program is designed to provide national and regional students with a week-long didactic and experiential learning experience addressing the science and engineering related to the multidisciplinary field of regenerative medicine.
The target audience is undergraduates, enrolled in a science or engineering program that will have completed their 3rd year of study; exceptional candidates who will have completed their 2nd year of undergraduate study will be considered.
---
SCIENTIFIC ADVANCES
Small Blood Pumps for Small Patients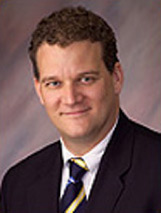 McGowan Institute for Regenerative Medicine faculty member Peter Wearden, MD, PhD, Surgical Director, Pediatric Heart and Lung Transplantation, and Director, Pediatric Mechanical Cardiopulmonary Support Program, Children's Hospital of Pittsburgh of UPMC, and Assistant Professor of Cardiothoracic Surgery, University of Pittsburgh School of Medicine, is the co-recipient of a National Institutes of Health National Heart, Lung, and Blood Institute award under its Small Business Innovation Research Program. The project, "Small Blood Pumps for Small Patients," was granted to VADovations, Inc., a small, Oklahoma-based start-up company working to build a miniature ventricular assist device (VAD), a mechanical blood pump, which is smaller and lighter than ones currently on the market. Trevor Snyder, PhD, vice president of research and development at VADovations, is the project principal investigator and a former Senior Biomedical Engineer at UPMC and Research Assistant at University of Pittsburgh, Department of Bioengineering.
Dr. Wearden is also a member of the research team, the PediaFlow Pediatric VAD Consortium. PediaFlow, which is made of a titanium alloy and is about the size of an AA battery, incorporates innovative mag-lev technology. Blood is drawn through it by means of a high-speed rotor that essentially floats within its housing due to magnetic levitating forces. The rotor geometry, which is designed using state-of-the-art computer models and analyses, pulls oxygenated blood from the left ventricle through the device, returning the blood to the aorta and patient circulation. The flow rate of the PediaFlow can be varied between 0.5 to 1.5 liters per minute, suitable for the very smallest infants to toddlers.
"We believe the PediaFlow will be capable of replacing the heart function of our smallest patients," explained Dr. Wearden. "Left ventricular assist devices (LVADs) have been very successful in supporting older children and adults as a bridge to eventual heart transplantation, or, in some cases, as a temporary measure that allows the heart to rest and recover. But there currently are no FDA-approved LVADs for babies and toddlers."
---
Precise Electronic Drug Release Thanks to Graphene Oxide Nanocomposite Material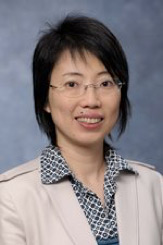 McGowan Institute for Regenerative Medicine faculty member Tracy Cui, PhD, an Associate Professor and the Bicentennial Alumni Faculty Fellow, Department of Bioengineering, and researchers at the University of Pittsburgh are reporting the development of a new material based on graphene oxide that can be electrically triggered to release an anti-inflammatory drug on demand. The results of the study were recently reported by the editors of MedGadget.
The graphene oxide nanocomposite had the drug embedded within its scaffolding and then itself embedded inside an electrically conducting polymer pouch. An electrode ran to the polymer, which, when energized with electrical current, released its drug payload in a controlled fashion. The team also showed that the rate of release was linear to the voltage applied and that the graphene oxide can be fashioned in different ways to allow for a variety of options like different payload quantities, rates of release, and maybe even automatic delivery of a drug when a disease biomarker is detected.
The study abstract reads:
On-demand, local delivery of drug molecules to target tissues provides a means for effective drug dosing while reducing the adverse effects of systemic drug delivery. This work explores an electrically controlled drug delivery nanocomposite composed of graphene oxide (GO) deposited inside a conducting polymer scaffold. The nanocomposite is loaded with an anti-inflammatory molecule, dexamethasone, and exhibits favorable electrical properties. In response to voltage stimulation, the nanocomposite releases drug with a linear release profile and a dosage that can be adjusted by altering the magnitude of stimulation. No drug passively diffuses from the composite in the absence of stimulation. In vitro cell culture experiments demonstrate that the released drug retains its bioactivity and that no toxic byproducts leach from the film during electrical stimulation. Decreasing the size and thickness of the GO nanosheets, by means of ultrasonication treatment prior to deposition into the nanocomposite, alters the film morphology, drug load, and release profile, creating an opportunity to fine-tune the properties of the drug delivery system to meet a variety of therapeutic needs. The high level of temporal control and dosage flexibility provided by the electrically controlled GO nanocomposite drug delivery platform make it an exciting candidate for on-demand drug delivery.
Illustration: Department of Bioengineering, University of Pittsburgh.
---
Mood-Stabilizing Drug Could Be New Treatment for Inherited Liver Disease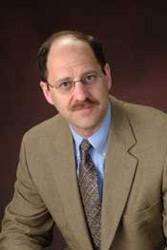 Opening up a can of worms is a good way to start hunting for new drugs, David Perlmutter, MD, physician-in-chief and scientific director, Children's Hospital of Pittsburgh of UPMC, and a Distinguished Professor and the Vira I. Heinz Endowed Chair, Department of Pediatrics, University of Pittsburgh School of Medicine, and researchers from Children's Hospital and Pitt's School of Medicine recommend. In a study published in the Public Library of Science One, they used a primitive worm model to show that a drug typically used to treat agitation in schizophrenia and dementia has potential as a treatment for α-1 antitrypsin (AT) deficiency, an inherited disease that causes severe liver scarring.
In the classic form of AT deficiency, which affects 1 in 3,000 live births, a gene mutation leads to production of an abnormal protein, dubbed ATZ, that unlike its normal counterpart is prone to clumping, explained Dr. Perlmutter.
"These protein aggregates accumulate in liver cells and eventually lead to scarring of the organ or to tumor formation," Dr. Perlmutter said. "If we could find a drug that slows or stops this process, we might be able to prevent the need for liver transplantation in these patients."
To find that drug, Dr. Perlmutter's team worked with Pitt's Stephen Pak, PhD, assistant professor of pediatrics, and Gary Silverman, MD, PhD, Twenty-five Club Professor of Pediatrics, Cell Biology and Physiology, who developed a model of AT deficiency in Caenorhabditis elegans, or C. elegans, a harmless microscopic worm or nematode typically found in soil. Previous experiments conducted by Drs. Pak and Silverman, in which more than 2,000 compounds were screened, showed that fluphenazine, a drug approved for human use as a mood stabilizer, could reduce ATZ accumulation in the worm, so the team studied it further.
Worms that produce ATZ die sooner than normal ones, which typically have a life span of fewer than 20 days. Those that were exposed to fluphenazine, however, had lower burdens of ATZ and lived more than a day longer that untreated animals. The lifespan of normal worms was unchanged by fluphenazine exposure. The researchers also labeled with fluorescent markers intracellular structures called autophagosomes, which help clear abnormal proteins out of the cell in a process called autophagy. Fluphenazine exposure was associated with a greater presence of autophagosomes, suggesting that increased autophagy led to reduced ATZ accumulation.
Follow-up experiments showed that fluphenazine reduced ATZ accumulation in several mammalian-cell line models of AT deficiency, Dr. Silverman said. The project also reveals the power of the worm model to rapidly screen drug candidates, Dr. Perlmutter noted.
---
Funding Awards for New Biomedical Technology Announced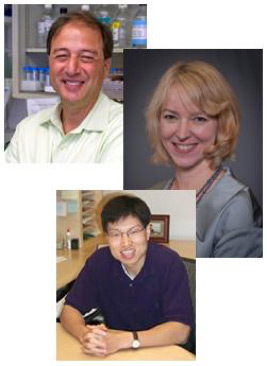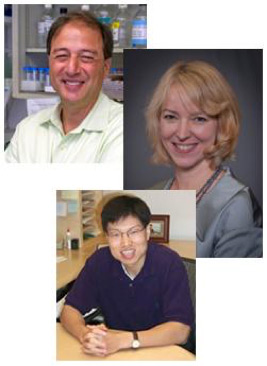 The University of Pittsburgh's Center for Medical Innovation (CMI) awarded a total of $82,000 to six research groups through its 2013 Round-2 Pilot Funding Program for Early Stage Medical Technology Research and Development. McGowan Institute for Regenerative Medicine affiliated faculty members—Alan Wells, MD, Anne Robertson, PhD, and Yadong Wang, PhD—were among three of the research groups receiving these awards.
CMI, a University Center housed in Pitt's Swanson School of Engineering, funds applied technology projects that are in the early stages of development, with the goal of ultimately transitioning the work to clinical adoption. Proposals were evaluated on the basis of scientific merit, technical and clinical relevance, potential health care impact and significance, experience of the investigators, and potential in obtaining further financial investment to translate the particular solution to healthcare. Funding ranges from $10,000-$25,000 each.
The projects associated with research of the McGowan Institute for Regenerative Medicine affiliated faculty members include:
CUROSTEM: Cellular Bio-Bandage
Award to develop Curostem™, a 'smart' topical wound gel, which incorporates biological and pharmacological materials into a bioengineered polymer gel topically applied to non-healing wounds in all clinical care settings.
Research Team:
Donald P. Taylor, PhD, MBA, Department of Bioengineering, Swanson School of Engineering (SSOE)
Austin Nuschke (Student co-PI), Department of Pathology, UPMC
Alan Wells, MD, Professor and Vice-Chair, Department of Pathology, UPMC, Professor, Department of Bioengineering, SSOE
Eric Beckman, PhD, George M. Bevier Professor, Department of Chemical Engineering, SSOE
Dilatable Ports for Deep Brain Access
Award to design, build, and test a prototype device for minimally invasive brain surgery, which can mitigate most of the tissue trauma generated by surgical devices.
Research Team:
Johnathan A. Engh, MD, Assistant Professor, Department of Neurological Surgery, UPMC
Anne Robertson, PhD, Professor of Mechanical Engineering, SSOE
Degradable Reverse Thermal Gel as a Controlled Release Platform for Intraocular Therapeutic Delivery
Award to continue development of an advanced gel for treatment of macular degeneration and other diseases of the eye.
Research Team:
Yadong Wang, PhD, Professor, Department Bioengineering, SSOE
Thomas Friberg, MD, Department of Ophthalmology, UPMC
---
AWARDS AND RECOGNITION
Provost Inaugural Lecture: Dr. Peter Rubin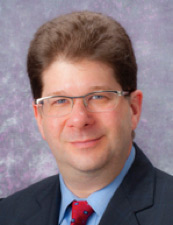 In celebration of his appointment to the UPMC Chair in Plastic and Reconstructive Surgery in the School of Medicine of the University of Pittsburgh, McGowan Institute for Regenerative Medicine faculty member J. Peter Rubin, MD, presented the February 3, 2014, Provost Inaugural Lecture. His presentation was entitled, "The Healing Power of Fat: Plastic Surgery, Regenerative Medicine, and the Science of Adipose Derived Stem Cells."
Dr. Rubin is an internationally recognized expert in the science of adipose stem cells and fat grafting. He serves as co-director of the Adipose Stem Cell Center and is founder and director of the Center for Innovation in Restorative Medicine in the Department of Surgery at the University of Pittsburgh.
Dr. Rubin is principal investigator in an NIH-funded line of research aimed at developing cell based methods for clinical soft tissue reconstruction after cancer therapy, and directs a related line of research aimed at soft tissue reconstruction for injured soldiers as an investigator for the Department of Defense Armed Forces Institute for Regenerative Medicine. His scientific leadership positions include past president of the International Society of Adipose Therapeutics and Science (IFATS), Board Chair of IFATS, and past Chairman of the Plastic Surgery Research Council. He is the recipient of a Presidential Early Career Award for Scientists and Engineers (PECASE). The Presidential Award is the highest honor bestowed by the United States government on outstanding scientists and engineers early in their research careers.
Dr. Rubin leads a program that is devising innovative strategies for the use of adipose (fat)-derived stem cells to not only address problems of tissue regeneration but also other diseases that benefit from stem cell-based therapies. In addition, he is the founder and director of the UPMC Life After Weight Loss Program, a leading center for plastic surgery after weight loss. He is the co-director of the UPMC Aesthetic Plastic Surgery Center and the founder and director of the Clinical Fellowship Training Program in Breast and Body Contouring Surgery. In this latter capacity, he provides over 1000 hours per year of direct teaching. Additionally, Dr. Rubin serves as Director of the Body Contouring Rotation and teaches medical students, junior residents, senior residents, and fellows in the operating room, clinic, and hospital wards. His laboratory research focuses on applications of adult adipose-derived stem cells for restoring damaged tissues after trauma and cancer therapy. He currently is the lead investigator for clinical trials using technologies designed to improve the lives of wounded military personnel.
He has published extensively in the medical literature and has received numerous awards for his research work, most recently:
Award for Outstanding Achievement in Basic Science Research, American Association of Plastic Surgeons (AAPS)
American Association of Plastic Surgeons Traveling Professor (Inaugural)
International Society of Aesthetic Surgeons Traveling Professor (Inaugural)
Co-Chair, American Association of Plastic Surgeons Symposium
Co-Chair, American Society of Plastic Surgeons Regenerative Medicine Symposium
He is well known for his innovative techniques in breast and body contouring surgery and frequently lectures at institutions across the country and internationally. He has published a textbook on plastic surgery after weight loss and currently is lead editor of a multi-author textbook project on body contouring surgery that is expected to be the standard reference.
---
Dr. Yadong Wang Named Fellow of AIMBE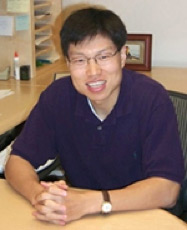 McGowan Institute for Regenerative Medicine faculty member Yadong Wang, PhD, has been elected to the American Association for Medical and Biological Engineering (AIMBE) College of Fellows (Class of 2014). This is a very prestigious election – only a select group of most accomplished medical and biological engineers makes up the AIMBE College of Fellows. AIMBE's College of Fellows includes around 1,500 individuals who have made significant contributions to the medical and biological engineering (MBE) community whether in academia, industry, or government and their contributions to MBE research, industry practice, and education have transformed the world.
Dr. Wang is the William Kepler Whiteford Professor in Bioengineering with adjunct positions in Chemical Engineering and Surgery at the University of Pittsburgh. He obtained his PhD degree in Chemistry at Stanford University in 1999 and performed his postdoctoral studies at Massachusetts Institute of Technology. He joined the Bioengineering Department at University of Pittsburgh in 2008 after serving as an Assistant Professor at the Georgia Institute of Technology for 5 years. He has published high-impact articles at every stage of his academic career in journals including Science, Nature research journals, and The Proceedings of the National Academy of Sciences.
Dr. Wang's research focuses on creating biomaterials that present controlled chemical, physical, and mechanical signals to cells, tissues, and organs. The ultimate goal is to control how the human body interacts with these materials. He is especially interested in applications of biomaterials in the cardiovascular, nervous, and musculoskeletal systems. His team enjoys collaboration with other scientists and clinicians who share the same passion in translational research. Current projects of the Wang Lab include vascular grafts, controlled release of proteins, and microfabrication of biomaterials.
The AIMBE is a non-profit organization headquartered in Washington, DC, representing 50,000 individuals and the top 2% of medical and biological engineers. In addition, AIMBE represents academic institutions, private industry, and professional engineering societies.
Congratulations, Dr. Wang!
---
Dr. Anna Balazs Named Materials Research Society Fellow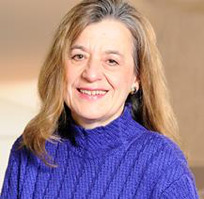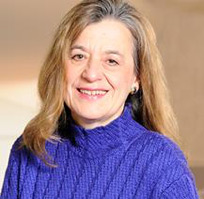 McGowan Institute for Regenerative Medicine affiliated faculty member Anna Balazs, PhD, has been named a Fellow of the Materials Research Society (MRS). Per the MRS, "The title of MRS Fellow honors those MRS members who are notable for their distinguished research accomplishments and their outstanding contributions to the advancement of materials research, world-wide. The maximum number of new Fellow appointments each year is limited to 0.2% of the current MRS membership. The distinction is thus highly selective." Dr. Balazs will be recognized at the 2014 MRS Spring Meeting in San Francisco, California.
Dr. Anna Balazs is a Distinguished Professor of Chemical Engineering and the Robert v. d. Luft Professor, Department of Chemical and Petroleum Engineering, University of Pittsburgh. She also serves as an Adjunct Professor in Pitt's Department of Chemistry.
Dr. Balazs received a MS from the Massachusetts Institute of Technology (MIT) and went on to earn her PhD from the same university. Her postdoctoral research was completed at Brandeis University, MIT, and the University of Massachusetts. She has also held the position of visiting professor at the Scripps Research Institute in Southern California, the University of Texas at Austin, and Oxford University in the United Kingdom.
The research interests of Dr. Balazs center on statistical, mechanical, and computer modeling of complex chemical systems and developing theories for the properties of polymer blends and the behavior of polymers at surfaces and interfaces. Specifically, her ongoing projects involve:
Predicting the phase behavior of polymer/clay nanocomposites
Determining the kinetic behavior of binary mixtures containing solid particles
Designing polymeric inhibitors to prevent cell-virus contact
Tailoring the interactions between polymer-coated colloids
Promoting adhesion at polymeric interfaces
Designing patterned polymer films
Investigating the tribological behavior of polymer interfaces
For her research achievements, Dr. Balazs has received much recognition. Two of her most recent awards include the Mines Medal, South Dakota School of Mines (2013), and Fellow, Royal Society of Chemistry (2010).
---
Regenerative Medicine Podcast Update
The Regenerative Medicine Podcasts remain a popular web destination. Informative and entertaining, these are the most recent interviews:
#132 – Dr. Bryan Brown is a Visiting Assistant Professor with the Department of Bioengineering at the University of Pittsburgh. In his second podcast installment, Dr. Brown discusses his research on host inflammatory response in injury and disease.
Visit www.regenerativemedicinetoday.com to keep abreast of the new interviews.
---
PICTURE OF THE MONTH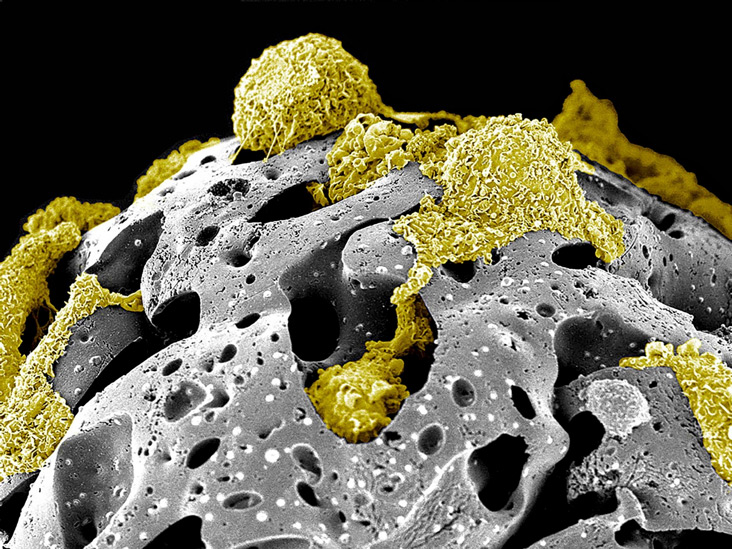 Title: "Walking on the moon" – Pseudo-colored scanning electron micrograph of rat mesenchymal stem cells on porous beads. This scanner electron micrograph depicts the growth phase of a few bone marrow mesenchyme stem cells isolated from Sprague-Dawley rats (rMSC – yellow) on porous fibronectin-coated gelatin beads carriers after two weeks of culture inside a suspension bioreactor system developed in Dr. Toma's laboratory.
Image from Andrea Zanetti, DVM, PhD, Catalin Toma, MD from the UPMC Heart and Vascular Institute and Jonathan Franks, M.S., Center for Biologic Imaging.
Acknowledgments to the Center for Biologic Imaging and the following funding supports: American Heart Association [AHA SDG grant 0835199] and Center for Ultrasound and Molecular Imaging and Therapeutics (University of Pittsburgh Medical Center/Heart and Vascular Institute).
This image won 2nd place in the 2014 Regenerative Medicine Foundation first "Art of Science: Under the Surface" International Photomicrograph Competition and will be featured in special public patron gallery exhibitions at both the Palm Beach Photographic Center on March 20th and during the Regenerative Medicine Foundation annual meeting in San Francisco, May 5th-7th, 2014.
We welcome submissions from others for future Pictures of the Month.