Patient's Own Stem Cells Could Clear a Cloudy Cornea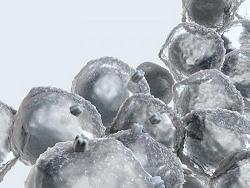 Treating the potentially blinding haze of a scar on the cornea might be as straightforward as growing stem cells from a tiny biopsy of the patient's undamaged eye and then placing them on the injury site, according to pre-clinical model experiments conducted by McGowan Institute for Regenerative Medicine affiliated faculty members James Funderburgh, PhD, Yiqin Du, MD, PhD, and researchers at the University of Pittsburgh School of Medicine. The findings, published in Science Translational Medicine, could one day rescue vision for millions of people worldwide and decrease the need for corneal transplants.
According to the National Eye Institute "Worldwide, corneal infectious diseases have compromised the vision of more than 250 million people and have blinded over 6 million of them." Trauma, such as burns, are also a leading cause of corneal scarring, said senior investigator Dr. Funderburgh, professor of ophthalmology at Pitt and associate director of the Louis J. Fox Center for Vision Restoration of UPMC and the University of Pittsburgh, a joint program of UPMC Eye Center and the McGowan Institute.
"The cornea is a living window to the world, and damage to it leads to cloudiness or haziness that makes it hard or impossible to see," Dr. Funderburgh said. "The body usually responds to corneal injuries by making scar tissue. We found that delivery of stem cells initiates regeneration of healthy corneal tissue rather than scar leaving a clear, smooth surface."
Study lead author Sayan Basu, MBBS, MS, a corneal surgeon working at the L.V. Prasad Eye Institute in Hyderabad, India, joined Dr. Funderburgh's lab in Pittsburgh. Dr. Basu had previously developed a technique to obtain ocular stem cells from tiny biopsies at the surface of the eye and a region between the cornea and sclera known as the limbus. Removal of tissue from this region heals rapidly with little discomfort and no disruption of vision. After collecting biopsies from banked human donor eyes, the team expanded the numbers of cells in a culture plate using human serum to nourish them. They conducted several tests to verify that they these cells were, in fact, corneal stem cells.
"Using the patient's own cells from the uninjured eye for this process could let us bypass rejection concerns," Dr. Basu noted. "That could be very helpful, particularly in places that don't have corneal tissue banks for transplant."
The team includes co-lead author Andrew J. Hertsenberg, BS, Martha L. Funderburgh, MSPH, Michael K. Burrow, BS, Mary M. Mann, MS, Kira L. Lathrop, MAMS, and Fatima N. Syed-Picard, PhD, all of Pitt; and Sheila M. Adams, PhD, and David E. Birk, PhD, both of the University of South Florida.
The project was funded by NIH grants EY016415, EY05129 and P30-EY08098, the Louis J. Fox Center for Vision Restoration, the Hyderabad Eye Research Foundation, and from Research to Prevent Blindness Inc.
Illustration: Stem cells found in the human limbus (the region between the cornea and the sclera, the white part of the eye) can be used to prevent the scarring of corneal tissue. Credit: C. Bickel/ AAAS.
---
Registration Open: 2015 McGowan Institute Retreat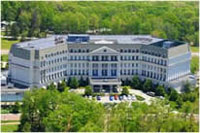 The 14th Annual McGowan Institute for Regenerative Medicine Scientific Retreat is set to take place on March 8-10, 2015, at Nemacolin Woodlands Resort.
The poster session will begin on the evening of March 8, 2015, at which time there will be an informal mixer.
Under the leadership of McGowan Institute for Regenerative Medicine faculty member Dr. Fabrisia Ambrosio, Assistant Professor in the Department of Physical Medicine and Rehabilitation at the University of Pittsburgh, the program committee is planning an exciting group of speakers and topics.
Highlights from the 2014 Retreat can be found here.
---
RESOURCES AT THE MCGOWAN INSTITUTE
January Special at the Histology Lab
Trichrome Stains are intended for use in the study of connective tissue, muscle and collagen fibers. Trichrome stains are used primarily for distinguishing collagen from muscle tissue.

The McGowan Institute Histology Core Laboratory offers Masson Trichromes, automated staining results in one week or less, beautifully reproducible.
Through the whole month of January you will receive 20% off your trichrome stains, when you mention this ad.
Contact Lori at the McGowan Core Histology Lab and ask about our staining specials. Email perezl@upmc.edu or call 412-624-5265
As always, you will receive the highest quality histology in the quickest turn-around time.
Did you know the more samples you submit to the histology lab the less you pay per sample? Contact Lori to find out how!
---
Upcoming Events
Fourth Annual Regenerative Rehabilitation Symposium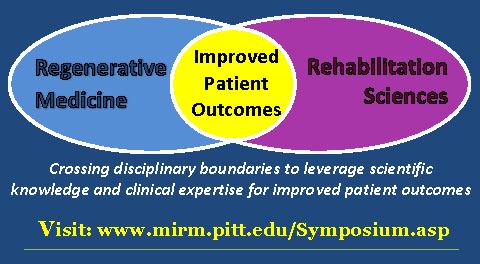 The annual Regenerative Rehabilitation Symposia series is a unique opportunity for students, researchers, and clinicians working in the interrelated fields of regenerative medicine and rehabilitation to meet, exchange ideas, and generate new collaborations and clinical research questions. Jointly organized by the University of Pittsburgh Rehabilitation Institute, the School of Health and Rehabilitation Sciences at the University of Pittsburgh, the McGowan Institute for Regenerative Medicine and the Rehabilitation Research and Development Center of Excellence at the Veterans Affairs Palo Alto Health Care System, the Fourth Annual Symposium on Regenerative Rehabilitation will be held on September 24-26, 2015 in Rochester, MN, hosted by the Mayo Clinic.
The objectives of this event are:
To promote the clinical translation of regenerative medicine scientific discoveries by communicating and disseminating research findings that demonstrate the synergistic relationship between regenerative medicine and rehabilitation;
To provide a forum by which scientists and rehabilitation clinicians may interact, exchange ideas, and identify novel research directions relating to the field of regenerative rehabilitation; and
To introduce the concept of regenerative rehabilitation to graduate students, medical students and medical residents in the rehabilitation field.
For more information on this event, please contact Katy Wharton at: rehabmtg@pitt.edu or whartonkm@upmc.edu or call 412-624-5293.
---
Save the Dates: McGowan Institute Distinguished Lectures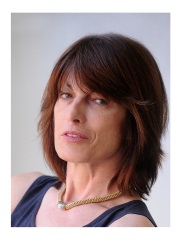 The McGowan Institute's Spring Distinguished Lecture Series has been announced.
The first Distinguished Lecturer is Gordana Vunjak-Novakovic, PhD, Mikati Foundation Professor of Biomedical Engineering and Medical Sciences, Columbia University. She will speak on "Tissue Engineering: Into the Era of Personalized Medicine."
The lecture is scheduled for Monday, March 9, 2015 at 8:00 am during the 14th Annual McGowan Institute for Regenerative Medicine Scientific Retreat. For more information about the retreat, please click here.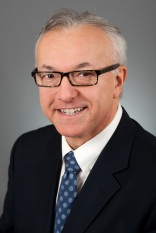 The second Distinguished Lecturer is George Q. Daley, MD, PhD, the Samuel E. Lux IV Professor of Hematology/Oncology and Director of the Stem Cell Transplantation Program at Boston Children's Hospital. He is also Professor of Biological Chemistry and Molecular Pharmacology, Medicine, and Pediatrics at Harvard Medical School, an investigator of the Howard Hughes Medical Institute, Associate Director of Children's Stem Cell Program, founding member of the Executive Committee of the Harvard Stem Cell Institute, and past-President of the International Society for Stem Cell Research (2007-2008).
The lecture will be held at the University Club, Ballroom A. It is scheduled for Thursday, April 9, 2015 at 4:00 pm.
---
SCIENTIFIC ADVANCES
First-Ever Liver Transplant to Treat AHCY Deficiency Performed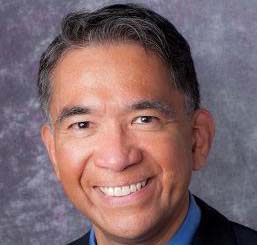 S-Adenosylhomocysteine hydrolase (AHCY) deficiency is a rare congenital disorder affecting less than one in 1,000,000 children worldwide. Currently, there have been 8 diagnosed cases, with 6 individuals living with the disorder. With this illness, a genetic mutation in the liver doesn't allow the body to process protein.
At Children's Hospital of Pittsburgh of UPMC, the first-ever liver transplant to treat this disorder was performed on a 3-year-old patient from Lancaster County, Pennsylvania. McGowan Institute for Regenerative Medicine affiliated faculty member George Mazariegos, MD, and a team of surgeons replaced the young girl's liver with one quarter of a liver from a non-related donor. This surgery will give Kennedy an opportunity for a better life.
"It will grow with her," said Dr. Mazariegos, a pediatric liver and intestine transplant surgeon and the Director of the Hillman Center for Pediatric Transplantation at the Children's Hospital of Pittsburgh of UPMC, the Jamie Lee Curtis Endowed Chair in Transplantation Surgery, and a Professor of Surgery with joint appointments in Pitt's Departments of Anesthesiology and Critical Care Medicine. "It will continue to adjust to her needs, and provide all of the liver function, and in this case, all the critical enzyme function that she was missing."
---
Novel Biomedical Device Receives Funding
The University of Pittsburgh's Center for Medical Innovation (CMI) awarded grants through its 2014 Round-2 Pilot Funding Program for Early Stage Medical Technology Research and Development. McGowan Institute for Regenerative Medicine faculty member Steven Little, PhD, Chairman of the Department of Chemical and Petroleum Engineering and Associate Professor and CNG Faculty Fellow in the Departments of Chemical and Petroleum Engineering, Bioengineering, Immunology, and Ophthalmology, affiliated faculty member Tatum Tarin, MD, Assistant Professor in the Department of Urology at the University of Pittsburgh Medical Center (UPMC) and Director of Urologic Oncology at UPMC Mercy, and Abhinav Acharya, PhD Postdoctoral Associate, Department of Chemical & Petroleum Engineering, received funding for their project entitled, "Diagnosis of Aggressive Prostate Cancer via Detection of MMP9 in Biological Fluids." The award is to develop a prototype chemical assay device for detection of femtomolar levels of MMP9 in biological fluids.
CMI, a University Center housed in Pitt's Swanson School of Engineering (SSOE), supports applied technology projects in the early stages of development with "kickstart" funding toward the goal of transitioning the research to clinical adoption. Proposals are evaluated on the basis of scientific merit, technical and clinical relevance, potential health care impact and significance, experience of the investigators, and potential in obtaining further financial investment to translate the particular solution to healthcare.
Illustration: Complete three-dimensional structure of MMP-9 composed of the catalytic, fibronectin, and hemopexins domains. (Assembled by superposing the crystallographic structures of the catalytic form PDB code: 4JIJ, fibronectin: 1L6J, linker: 4FVL and hemopexin: 1ITV). –Wikipedia.
---
Snapshot of Funded Research: Highlights for 2014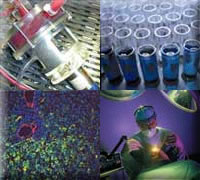 McGowan Institute faculty lead studies that focus on the development of technologies to address tissue and organ insufficiency. Annually, funding for the research programs of the McGowan Institute comes from various sources. In 2014, McGowan Institute faculty received financial support from the Department of Defense, the National Institutes of Health, the National Science Foundation, and private industry. The following are a few select examples that highlight the depth and diversity of programs awarded to McGowan Institute affiliated faculty:
Novel Strategies for Optic Neuroregeneration and Retinal Projection Reintegration after Ocular Trauma. (PI: Vijay Gorantla; Co-I: Joel Schuman, Kia Washington) The proposed work will investigate, via a disruptive cross-disciplinary approach, the opportunities and challenges to vision restoration using translational strategies for optic nerve neuroregeneration, retinal ganglion cell neuroprotection and optic nerve reintegration into the brain, evaluated in a robust experimental model of a whole eyeball transplant. (Department of Defense Vision Research Program)
3D Video Augmented High-Resolution Ultrasound Imaging for Monitoring Nerve Regeneration and Chronic Rejection after Composite Tissue Allotransplantation. (PI: Vijay Gorantla, John Galeotti, George Stetten; Co-I: Michael Davis) A newly developed technology called ProbeSight determines and records the location of an ultrasound probe in terms of the particular anatomical structures being scanned. ProbeSight compares what its camera sees with its own internal "memory" of a patient's overall appearance. The ProbeSight system provides a valuable record of location information along with the ultrasound data, so that changes to nerves and arteries at a given place in a patient can be monitored from 1 day, week, or month to the next. (Department of Defense Peer Reviewed Medical Research Program)
In Situ Influence of Cell Fate for Functional Soft Tissue Reconstruction. (PI: Stephen Badylak) Novel Strategies for Repair and Restoration of Calvarial Bone Defects in Wounds Compromised by Infection and Scarring. (PI: Joseph Losee; Co-I: Phil Campbell) Biodegradable Conduits for Large Extremity Nerve Injuries. (PI: Kacey Marra) The goals of the AFIRM-II program are to fund basic through translational regenerative medicine research, and to bring promising technologies and restorative practices into human clinical trials. This effort is coordinated through the U.S. Army Medical Research and Materiel Command and includes three projects within the Pittsburgh-based program. (Department of Defense Armed Forces Institute of Regenerative Medicine Warrior Restoration Consortium, AFIRM-II)
Myofibroblast Inhibition to Prevent Post-traumatic Joint Contracture. (PI: Sandeep Kathju; Co-I: Latha Satish) The central idea for this proposal is to administer agents, specifically small interfering RNAs (siRNAs) or nonviral vectors expressing siRNAs that will inhibit myofibroblast function, and thereby prevent the development of post-traumatic joint contracture. (Department of Defense Congressionally Directed Medical Research Program)
Mechanisms of Polyploidy and Aneuploidy in the Liver. (PI: Andrew Duncan) The goals of this project are to identify mechanisms regulating hepatic aneuploidy/ polyploidy and to unravel how aneuploidy affects liver function. These studies will define the extent to which aneuploidy affects liver repair/regeneration as well as the molecular mechanisms that control this process. Understanding how aneuploid hepatocytes arise and function will provide new and crucial insights into liver homeostasis, diseases, and treatments. (National Institutes of Health, National Institute of Diabetes and Digestive and Kidney Diseases)
Mini-Livers Derived from Human IPS Cells for Modeling Steatosis and Therapy. (PI: Alejandro Soto-Gutierrez) The objectives of this study are to develop an organ culture system for liver engineering with induced pluripotent stem (iPS) cell-derived liver cells, and to investigate its employment to understand pathogenesis, natural history, and development of early detection tools and treatments for fatty liver diseases. The central hypothesis to be tested is that the decellularized natural liver scaffold can be extensively repopulated, will provide a stable organ-like environment for the metabolic maturation of iPS derived liver cells, and may be used as an approach to induce formation of functional mini-livers. (National Institutes of Health, National Institute of Diabetes and Digestive and Kidney Diseases)
Non-Invasive Imaging of the In Situ Restoration of Brain Tissue. (PI: Michel Modo; Co-I: Stephen Badylak, Tao Jin) This project aims to develop chemical exchange saturation transfer (CEST), a non-invasive MRI technique, as a core platform to visualize multiple cell types, as well as biomaterials, while maintaining the ability to characterize newly forming tissue with other MRI techniques, such as MRS, as well as diffusion and perfusion MRI. The studies aim to address challenges and provide a framework within which we can eventually explore the therapeutic potential of this approach. If a newly functional tissue can be generated to replace that which is lost due to the stroke, this approach could indeed dramatically change the long-term outcome after stroke. (National Institutes of Health, National Institute of Neurological Disorders and Stroke)
Model-Based Decisions in Sepsis (MODS). (PI: Gilles Clermont; Co-I: Derek Angus, Robert Parker, Francis Pike, David Swigon) The overarching goal of this program is to validate computational models of human sepsis using data from the ProCESS study through advanced mathematical and computational methods. Leveraging data and preliminary analyses from the ProCESS trial on the one hand and an extensive existing transdisciplinary effort at expanding existing computational models of the acute inflammatory response on the other will provide an unprecedented opportunity to gain mechanistic understanding of the processes leading to organ failure and death, systemic recovery, and unexpected failure. (National Institutes of Health, National Institute of General Medical Sciences)
NSF Engineering Research Center for Revolutionizing Metallic Biomaterials. (PI: William Wagner) This effort will pursue revolutionary advances in metallic biomaterials and the underlying sciences and technologies, leading to engineered systems that will interface with the human body to prolong and improve quality of life. This research effort is coupled with the development of a vibrant, diverse workforce well-prepared for the global challenges and opportunities of the 21st century. (National Science Foundation Engineering Research Center)
Small Blood Pumps for Small Patients. (PI: Trevor Snyder; PI/Sub: Peter Wearden; Co-I/Sub: William Wagner, Marina Kameneva, Timothy Maul) The purpose of this project is to re-purpose the Revolution RVAD as a pediatric left heart assist device, the Revolution MINI, for children ages 1 and up. Then researchers will revise the design to create the Revolution NEO for neonates and infants, aged 0-1, who represent the largest clinical need for pediatric heart support. Throughout the program, considerable efforts will be focused on anatomic fit modeling and studies to devise approaches so that these devices can be implanted in the smaller bodies of children to avoid pumps protruding from the body, as occurs with the paracorporeal Excor. (VADovations, Inc., Oklahoma City, OK)
The McGowan Institute is one of the most ambitious regenerative medicine programs in the nation, coupling together biology, clinical science, and engineering. Success in its mission will impact patients' lives, bring economic benefit, serve to train the next generation of researchers, and advance the expertise of its faculty in the basic sciences, engineering, and clinical sciences. Projects awarded funding in 2014 may support the future commercialization of technologies in regenerative medicine and thereby accelerate the translation of research discoveries to clinical implementation and patient benefit.
---
Recent Events at the McGowan Institute
Visit by Chancellor, Provost and Vice-Provost
Thanks to University of Pittsburgh Chancellor Patrick Gallagher, Provost Patricia Beeson and Vice-Provost-Research Mark Redfern for visiting the McGowan Institute on December 2nd . The faculty and staff appreciated the opportunity to share highlights of the McGowan programs.

Visit by Congressman Keith Rothfus
Congressman Keith Rothfus visited the McGowan Institute on December 5th and was introduced to the research addressing tissue engineering, organogenesis of ectopic tissue in lymph nodes, and cartilage regeneration.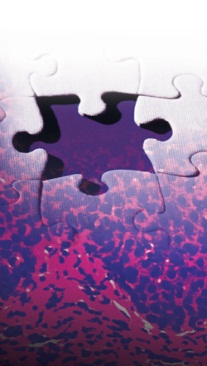 Workshop on Computational Modeling
The Workshop on "Computational Modeling: From Clinical Needs to Bench Results" was held on December 15th, with ~35 participants representing a diverse cross section of academic physicians, translational researchers, and members of industry. There were lectures from 11 presenters and two panel discussions sharing advances in the clinically-driven applications of computational modeling. The participants were introduced to cutting-edge presentations regarding advances in computational modeling in biomarker discovery, personalized diagnostics, and drug design. The workshop, organized by Yoram Vodovotz, PhD identified new opportunities for collaboration amongst the participants. For more about the programs in computational modeling, click here.
---
AWARDS AND RECOGNITIONS
Congratulations to Bryan Brown, PhD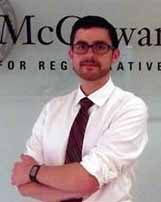 Bryan Brown, PhD is the recipient of the 2014 TERMIS Educational Award. Dr. Brown was recognized at the TERMIS-AM Meeting in Washington, DC on December 16, 2014. His lecture was entitled "Educational Initiatives within the McGowan Institute for Regenerative Medicine".
Dr. Brown is an Assistant Professor of Bioengineering and a core faculty member of the McGowan Institute for Regenerative Medicine. He is currently a Building Interdisciplinary Research Careers in Women's Health (BIRCWH K12) Scholar at Magee Women's Research Institute and holds a secondary appointment in the Department of Obstetrics, Gynecology, and Reproductive Sciences at the University of Pittsburgh. Additionally, Bryan is an Adjunct Assistant Professor of Clinical Sciences at the Cornell University College of Veterinary Medicine.
The Brown laboratory seeks to couple a mechanistic understanding of the host inflammatory response in injury and disease with the development of context-dependent biomaterials for regenerative medicine strategies. The focus of the Brown Laboratory is upon clinical applications where few effective solutions currently exist, with increasing emphasis upon unmet clinical needs in women's health. Recent areas of significant interest are temporomandibular joint disease and pelvic organ prolapse. Dr. Brown also has a significant interest in the interplay between aging and the host response as it pertains to the response to injury and regenerative medicine technologies. These efforts are currently funded by the Eunice Kennedy Shriver National Institute of Child Health and Human Development, National Institute on Aging, National Institute of General Medical Science, Office of Research on Women's Health, and the Wallace H. Coulter Foundation.
Dr. Brown also has a keen interest in technology translation and commercialization. He is the Co-PI of a grant from the Wallace Coulter Foundation which is focused upon translating a TMJ reconstruction device into human patients within the next 6-12 months. Additionally, a nerve repair technology developed in his lab has also been the subject of multiple technology transfer awards including the OED's First Gear Program, the Michael G. Wells Student Entrepreneurship Award, and a recent grant from Innovation works.
Dr. Brown currently teaches both undergraduate and graduate level courses including "Societal, Political, and Ethical Issues in Bioengineering and Biotechnology" and "Extracellular Matrix in Tissue Biology and Bioengineering." He is also the Director of the MIRM summer school.
---
Dr. Anna Balazs: A 2014-2015 NSF Distinguished Lecturer in Mathematical and Physical Sciences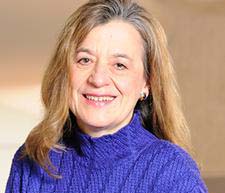 Annually, the National Science Foundation's (NSF) Directorate for Mathematical and Physical Sciences invites media and members of the public to a series of lectures that will help promote a national discussion of issues that scientists expect to shape their research in the coming years. McGowan Institute for Regenerative Medicine affiliated faculty member Anna Balazs, PhD, has been chosen to be a Distinguished Lecturer for the NSF on June 22, 2015. Dr. Balazs' presentation is entitled, "From Pendulums to Heartbeats: Inspirations for Designing Active, Responsive Materials," and will be held at the NSF in Arlington, Virginia. Dr. Balazs joins renowned speakers from the University of Colorado/NIST, University of California—Los Angeles, New York University, Cornell University, Harvard University, and the University of Wisconsin in the 2014-2015 series of lectures.
Dr. Balazs is a Distinguished Professor of Chemical Engineering and the Robert v. d. Luft Professor, Department of Chemical & Petroleum Engineering, University of Pittsburgh. She also serves as an Adjunct Professor in Pitt's Department of Chemistry.
Dr. Balazs received a MS from the Massachusetts Institute of Technology (MIT) and went on to earn her PhD from the same university. Her postdoctoral research was completed at Brandeis University, MIT, and the University of Massachusetts. She has also held the position of visiting professor at the Scripps Research Institute in Southern California, the University of Texas at Austin, and Oxford University in the United Kingdom.
The research interests of Dr. Balazs center on statistical, mechanical, and computer modeling of complex chemical systems and developing theories for the properties of polymer blends and the behavior of polymers at surfaces and interfaces.
---
Regenerative Medicine Podcast Update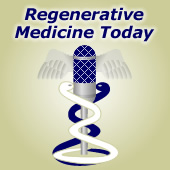 The Regenerative Medicine Podcasts remain a popular web destination. Informative and entertaining, these are the most recent interviews:
#142 – Mr. Patrick Cantini is the Director of Strategic Scientific Collaborations for the McGowan Institute for Regenerative Medicine. Mr. Cantini returns to discuss the opportunities available to corporate participants at the upcoming McGowan Institute Retreat.
Visit www.regenerativemedicinetoday.com to keep abreast of the new interviews.
---
Picture of the Month
The Picture of the Month is a compliment to the longstanding features Grant of the Month and Publication of the Month. Each of these features highlights the achievements of McGowan affiliated faculty and their trainees. As we have always welcomed suggestions for grants and publications, please also consider submitting images that can highlight your pioneering work.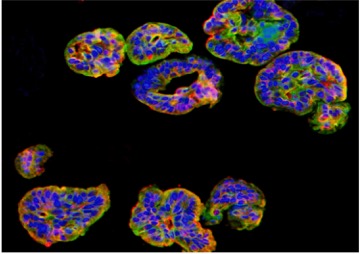 Human Gallbladder stem cells expanded in vitro.
From: Identification of a candidate stem cell in human gallbladder, In press, Stem Cell Research.
Authors: Rohan Manohar, Yaming Li, Helene Fohrer, Donna Stolz, Uma Chandran, William A. LaFramboise and Eric Lagasse.