January 2013 | VOL. 12, NO. 1 | www.McGowan.pitt.edu
McGowan Institute for Regenerative Medicine Research Affiliated Faculty and Trainees Receive Awards for Excellence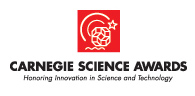 The Carnegie Science Center established the Awards for Excellence program in 1997 to recognize and promote outstanding science and technology achievements in Western Pennsylvania. The Carnegie Science Awards have honored the accomplishments of more than 350 committed individuals and organizations that have improved lives through their contributions in science and technology. Award winners were announced on January 30, 2013. On May 3, 2013, at the Carnegie Music Hall the following McGowan affiliated faculty and trainees will be honored for their tremendous work and its impact on the vitality in the region:
Life Sciences Award: Dr. David Vorp
Emerging Female Scientist Award: Dr. Tracy Cui
Educator Awards / University/Post-secondary Educator: Dr. Steven Little
Start-Up Entrepreneur Award: Cohera Medical, Inc.
University / Post-Secondary Student Award: Ms. Elaine Houston
Life Sciences Award
The Life Sciences Award recognizes and honors scientific advances in new and innovative biomedical and life sciences endeavors.
Dr. David Vorp's research has focused on the biomechanics, pathobiology, and regeneration of tubular tissues, such as blood vessels, urethra, esophagus, and intestine. He and his team have been credited with developing novel tools, techniques, and concepts related to the biomechanics-based, patient-specific diagnostic assessment of rupture potential for aortic aneurysms, which are now being clinically tested. Dr. Vorp's laboratory has also developed tissue engineering strategies for tubular organs, which has included the study of means to derive vascular cell types from adult stem cells. Of note, his team has built an engineered blood vessel from human stem cells and a biodegradable scaffold, and used it to successfully replace the native aorta in a rat for up to a year.
Dr. Vorp's work on aortic aneurysms has changed the way that clinicians view their rupture potential and may lead to important new paradigm shifts in the management of patients with this disease.
Many of Dr. Vorp's trainees have received prestigious fellowships both during and after their training in his laboratory. Six of his former trainees have become successful faculty members in other programs, while others are valued members of industry.
Emerging Female Scientist Award
The Emerging Female Scientist Award recognizes a female leader whose cutting-edge work inspires change in math, science, or technology.
Dr. Tracy Cui's research achievements span many areas including neural engineering and biosensors. She pioneered the development of bioactive conductive polymer coatings for improving the recording and stimulation performance of implantable neural electrode arrays (microchips used to communicate with neurons in the brain, spinal cord, or peripheral nerves). A highly stable and biocompatible carbon nanotube and conducting polymer composite coating developed by Dr. Cui's lab showed superior stimulation capacity and stability for neural stimulation beyond the current state of art. Furthermore, drug molecules can be loaded in the coating and be released upon electrical stimulation. This electrically controlled release system allows precise delivery of drug molecules to modulate neural circuits or to promote the tissue health around the neural implant.
Dr. Cui's pioneering work in conducting polymer-based neural electrode coatings is both nationally and internationally recognized. Many research laboratories worldwide have adapted this technology or started research in this direction. Her original papers published on this topic have been cited over 800 times (according to Google scholar), clearly indicating the highly significant impact of her seminal contribution to the field. Dr. Cui's recent publication entitled "Rapid modulation of local neural activity by controlled drug release from polymer-coated recording microelectrodes" is one of the 2011 highlighted articles in the Journal of Neural Engineering.
Educator Awards
Dr. Steven Little is the recipient of the University/Post-secondary Educator Award. His students are fervent and outspoken about him as a teacher, and his teaching evaluation scores are consistently better than those of the best instructors in the Swanson School of Engineering. Quoting from some of the anonymous comments from the evaluations of his courses, students wrote: "cares about students," "makes people want to learn," "the best professor I've ever had," and "above and beyond what I expect from a professor"
On a national level, Dr. Little was selected by the Arnold and Mabel Beckman Foundation to be a Plenary Speaker at this year's Beckman Scholars Symposium at the National Academy's Facility in Irvine, California. Steve presented to several hundred "Beckman Scholars" (the nation's brightest undergraduates in science and engineering).
Dr. Little generates an exceptional level of enthusiasm from his students from his desire to teach through circumstances and issues to which his students can relate in their daily lives.
Start-Up Entrepreneur Award
The Start-Up Entrepreneur Award recognizes leadership in developing a promising innovation in an early-stage company.
Cohera Medical, Inc. is a Pittsburgh start-up whose initial core technology is a unique surgical adhesive developed Dr. Eric Beckman and his colleagues at the University of Pittsburgh. Cohera has taken the basic technology and developed it's "flag-ship" product "TissuGlu" Surgical Adhesive. Cohera Medical's products are based on a unique chemical design that is resorbable, non-toxic, easy-to-use, and forms a strong bond between tissue layers. The Company's lead product, "TissuGlu," is designed to reduce fluid accumulation and the need for surgical drains in patients undergoing abdominoplasty (tummy tuck) and other plastic procedures that require the creation of large planar flaps of tissue. In 2011, Cohera Medical received the CE mark of approval of TissuGlu. CE Mark approval allows TissuGlu to be sold in the European Union, and the company began commercialization in Germany in the third quarter of 2011. This product has been used in about 500 surgical procedures. Cohera Medical is also actively pursuing U.S. FDA approval. Cohera Medical has seen rapid growth and is actively developing a line of surgical adhesives for use as bowel sealants, for hernia mesh fixation, and for small bone fixation.
Patrick Daly serves as the President and CEO of Cohera Medical. Mr. Daly has over 20 years of experience in medical device sales, marketing, international marketing, and leadership positions throughout the Johnson & Johnson organization, including Ethicon Endo-Surgery, Ethicon Products, J&J Medical Australia/New Zealand, J&J Medical Asia Pacific, and Cohera Medical, Inc. Within Johnson & Johnson, he held positions of increasing responsibility in marketing, international marketing, and sales. He successfully launched a surgical technology business in Australia and created and implemented the first-ever regulatory review of safety and efficacy of that new technology by the Australian Government.
University / Post-Secondary Student Award
The University/Post-Secondary Student Award recognizes scientific advances through research, effectiveness in increasing the public awareness of the role of science or engineering to society, and inspiring youth in the promotion of career opportunities.
Ms. Elaine Houston is a trainee of McGowan affiliated faculty member Rory Cooper, PhD. Ms. Houston has committed countless hours and energy toward research projects in the University of Pittsburgh laboratory, including the Personal Mobility and Manipulation Appliance (PerMMA), a motorized wheeled appliance with robotic arms. As a graduate student in the School of Health and Rehabilitation Science, Elaine is recognized as a committed student who extends her time to support STEM education through our Tech-Link LEGO Robotics Program. Elaine is their "Techno Wizard" and is the lead coach for teaching the team how to program robots, infusing positive advice, and motivating our team.
As a graduate student, Elaine has a full plate, yet she finds time to share engineering with youth through the Tech-Link program and is extremely supportive of every education and outreach effort we ask her to contribute toward. The greatest impact of her contribution is being able to model student excellence in a male-dominated career path while reaching back to support students in the STEM pipeline. Elaine has also been on the forefront of leadership as a student within the School of Health and Rehabilitation Science as a student representative on the education, outreach, and diversity team and as an officer in a newly formed student organization at Pitt, Students with Disabilities Advocates.
An example of Elaine's contribution is her passion to help youth with disabilities embrace science. Elaine is a wheelchair user and models how students with disabilities can follow any dream, including being a scientist. The School's Tech-Link program is open to students of all abilities and they have a weekly opportunity to see Techno Wizard Elaine in action.
Overall, Elaine contributes to the Pittsburgh community as a budding scientist, mentor, and activist.
---
Retreat Registration Open!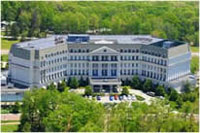 The 12th Annual McGowan Institute for Regenerative Medicine Scientific Retreat is set to take place on March 7-10, 2013 at Nemacolin Woodlands Resort. The poster session will also begin on the evening of March 7, 2013, at which time there will be an informal mixer. Under the leadership of Dr. Kacey Marra, the program committee is planning an exciting group of speakers and topics. The program will include:
Distinguished Lecturer: Katarina Le Blanc, MD, PhD, Professor, Hematology Center, Karolinska University Hospital Huddinge, Assistant Head of the Division of Clinical Immunology and Transfusion Medicine, Karolinska Institutet, Sweden.
Working sessions will feature topics in the areas of Cell Therapy, Tissue Engineering, Medical Devices, and Computation and Modeling.
In addition to the outstanding scientific program, once again the Office of Enterprise Development (OED) is hosting the "Innovator Elevator Pitch." This event will consist of a series of scheduled brief presentations from participating faculty on the value of their technology. The audience will select the winner who will receive a $7,500 prize sponsored by OED. This event will be a great opportunity to present the clinical/commercial value of your work to industry participants who may be interested in exploring collaboration or licensing opportunities.
---
McGowan Institute Distinguished Lecture
The most recent McGowan Distinguished Lecture was held on January 17, 2013. The lecture entitled "Enhancing Stem Cell Function for Skeletal Muscle Repair and Regeneration" was presented by Thomas A. Rando, MD, PhD. Dr. Rando is Professor, Department of Neurology and Neurological Sciences, and Director, Glenn Laboratories for the Biology of Aging, Stanford University School of Medicine. He also serves as the Chief, Neurology Service, and Director, Rehabilitation R&D Center of Excellence, Veterans Affairs Palo Alto Health Care Systems. As traditionally done the lecture was followed by a Moleculart reception and art exhibition. The exhibition featured the work of John Pollock, PhD, a McGowan affiliated faculty member whose primary appointment is at Duquesne University.
The next distinguished lecturer will be Katarina Le Blanc, MD, PhD who is a professor at the Hematology Center, Karolinska University Hospital Huddinge. Dr. Le Blanc is also the Assistant Head of the Division of Clinical Immunology and Transfusion Medicine, Karolinska Institutet, Sweden. Her lecture will be at the plenary session of the McGowan Institute Scientific Retreat on March 8, 2013, and her lecture will address "Mesenchymal Stem Cells for Treatment of Graft-versus-Host Disease".
---
SCIENTIFIC ADVANCES
Advances in Ophthalmology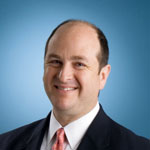 Over 2.7 million Americans, and over 60 million people worldwide, have glaucoma (vision affected by glaucoma pictured). Experts estimate that half of them don't know they have it. Combined with our aging population, we can see an epidemic of blindness looming if we don't raise awareness about the importance of regular eye examinations to preserve vision. The World Health Organization estimates that 4.5 million people worldwide are blind due to glaucoma.
Glaucoma is called "the sneak thief of sight" since there are no symptoms and once vision is lost, it's permanent. As much as 40% of vision can be lost without a person noticing. Glaucoma is the leading cause of preventable blindness. Moreover, among African American and Latino populations, glaucoma is more prevalent. Glaucoma is 6 to 8 times more common in African Americans than Caucasians.
Glaucoma occurs when the normal fluid pressure inside the eyes slowly rises. However, recent findings now show that glaucoma can occur with normal eye pressure. With early treatment, you can often protect your eyes against serious vision loss.
There are two major categories "open angle" and "closed angle" glaucoma. Open angle, is a chronic condition that progresses slowly over a long period of time without the person noticing vision loss until the disease is very advanced, that is why it is called "the sneak thief of sight." Angle closure can appear suddenly and is painful. Visual loss can progress quickly; however, the pain and discomfort lead patients to seek medical attention before permanent damage occurs.
McGowan Institute for Regenerative Medicine faculty member Joel Schuman, MD, Eye and Ear Foundation Professor and chairman of Ophthalmology, director of the UPMC Eye Center, and interim director of the Fox Center, recently lead and published the results of a study entitled "Detection of glaucoma progression by population and individual derived variability criteria." The abstract from The British Journal of Ophthalmology reads:
PURPOSE: Ocular imaging devices provide quantitative structural information that might improve glaucoma progression detection. This study examined scanning laser polarimetry (SLP) population-derived versus individual-derived cut-off criteria for detecting progression.
METHODS: Forty-eight healthy, glaucoma suspect and glaucoma subjects, providing 76 eyes were used. All subjects had reliable visual field (VF) and SLP scans acquired at the same visits from ≥4 visits. VF progression was defined by guided progression analysis (GPA) and by the VF index. SLP measurements were analysed by fast mode (FM) GPA, compared with the population rate of progression, and extended mode (EM) GPA, compared with the individual variability. The agreement between progression detection methods was measured.
RESULTS: Poor agreement was observed between progression defined by VF and FM and EM. The difference in temporal-superior-nasal-inferior-temporal (TSNIT) average rate of change between VF defined progressors and non-progressors for both FM (p=0.010) and EM (p=0.015) was statistically significant.
CONCLUSIONS: There is poor agreement between VF and SLP progression regardless of the use of population derived or individual variability criteria. The best SLP progression detection method could not be ascertained, therefore, acquiring three SLP scans per visit is recommended.
---
Study Utilizing HeartMate II® Receives FDA Nod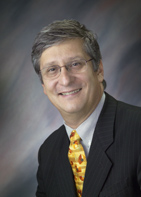 McGowan Institute for Regenerative Medicine faculty member Robert Kormos, MD, specializing in cardiothoracic surgery at the University of Pittsburgh, director of the University of Pittsburgh Medical Center (UPMC) Artificial Heart Program, and co-director of the UPMC Heart Transplantation Program, along with Keith Aaronson, MD, MS, medical director of the heart transplant program and Center for Circulatory Support at the University of Michigan Cardiovascular Center (UM-CVC), and Francis D. Pagani, MD, PhD, surgical director of the heart transplant program and Center for Circulatory Support at the UM-CVC, are co-principal investigators of the REVIVE-IT (Randomized Evaluation of VAD InterVEntion before Inotropic Therapy) prospective, randomized, controlled trial designed to compare the use of the HeartMate II left ventricular assist device (LVAD) with optimal medical management (OMM) in patients with New York Heart Association (NYHA) Class III heart failure. This feasibility study is intended to provide initial scientific evidence regarding the potential advantages of mechanical circulatory support (MCS) therapy in treating earlier-stage, less ill heart failure patients who are currently not indicated for LVAD support.
Recently, Thoratec Corporation announced that the U.S. Food and Drug Administration (FDA) has granted an Investigational Device Exemption (IDE) to commence the REVIVE-IT study utilizing the HeartMate II Left Ventricular Assist System (LVAS).
"IDE approval represents a significant milestone for REVIVE-IT, and we are excited to move forward with this important study, which will allow us to examine the use of LVAD technology earlier in the spectrum of heart failure," said Dr. Aaronson.
The REVIVE-IT pilot study is designed to enroll up to 100 patients in NYHA Class III heart failure from leading heart failure programs across the U.S. Patients will receive either the HeartMate II LVAD or OMM (drug therapy). The primary endpoint for the study is a composite measure of survival, freedom from disabling stroke, and improvement in functional outcomes, as measured by the 6-minute walk test.
"REVIVE-IT will evaluate the use of the HeartMate II in heart failure patients currently not indicated for LVAD support. These patients suffer from highly impaired quality of life and functional capacity, but their disease has not yet advanced to the point of more serious consequences, such as organ damage or immobility," stated Dr. Kormos.
---
Study Identifies Reasons to Opt Out of Bone-Marrow Donor Registries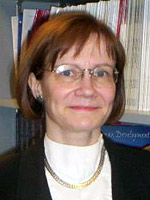 According to a new study by McGowan Institute for Regenerative Medicine affiliated faculty member Mary Amanda Dew, PhD, professor of psychiatry, psychology, epidemiology, and biostatistics at the University of Pittsburgh and also the director of the Clinical Epidemiology Program at the Western Psychiatric Institute and Clinic, and fellow researchers at the University of Pittsburgh School of Medicine, race-specific factors, including religious objections and less trust that donated tissues will be allocated fairly, may help to explain why potential minority donors opt out of bone-marrow donor registries at far higher rates than whites. Additionally, they found that ambivalence about donation was the strongest predictor of opting out, regardless of race.
Published recently in Blood, the journal of the American Society of Hematology, the study is the first to examine factors associated with race and ethnicity that may influence a donor's decision to commit to hematopoietic stem cell (HSC) donation or opt-out of a registry after being identified as a potential match for an unrelated patient.
HSCs form blood and immune cells and are collected from bone marrow or the bloodstream to re-establish hematopoietic function in patients whose bone marrow or immune system is damaged or defective. As the need for unrelated HSC donors continues to grow to treat cancers and blood-related disorders, such as leukemia and myeloma, the research findings could help to change donor recruitment and retention strategies.
"Minorities searching national donor registries for potential matches today face a two-fold disadvantage," explained Galen Switzer, Ph.D., professor of medicine and psychiatry at the University of Pittsburgh and lead author of the study. "Not only is the pool of donors matching their precise blood and tissue types substantially smaller, but there also is a significantly higher rate of attrition from these registries among certain racial and ethnic groups."
According to data from the National Marrow Donor Program (NMDP), the largest registry of unrelated HSC volunteer donors in the world, approximately 60 percent of potential minority donors who register opt out before donation, compared with 40 percent of whites. Whites have a 79 percent chance of finding a donor match, compared with 50 percent for Asian/Pacific Islanders, 44 percent for Hispanics, and 33 percent for African-Americans.
To try to explain the higher attrition rate among potential minority donors, the researchers interviewed by phone a randomly selected cross-section of five racial and ethnic groups: whites, African-Americans, Hispanics, Asian/Pacific Islanders, and American Indians. They completed interviews with 843 members of a group that continued toward donation after a critical decision point, known as confirmatory typing, in which registry members are identified as a potential match and contacted to undergo blood tests and receive more information about their role as potential donors. The researchers also completed interviews with 224 potential donors who opted out of the registry at this stage of the process.
Dr. Switzer and his colleagues found that four factors were particularly important in terms of their association with minority group membership and increased risk of attrition: As compared to whites, minorities reported more religious objections to donation, less trust that HSCs would be allocated equitably, more concerns about donation, and a greater likelihood of having been discouraged from donating.
In contrast, minorities appeared to be less likely to opt out of the registry if they reported that being a potential donor was an important part of their identity and if others in their social group were aware that they were potential donors.
"Our findings suggest that recruitment messages delivered through mass media, strategies used at donor drives, and the approach to managing individual donors at key points in the donation process can be tailored to overcome potential barriers to donation and to capitalize on factors that might lower the risk of attrition," said Dr. Switzer.
The study also underscored the prevalence of ambivalence about donation across all groups, including whites, a factor consistently associated with a higher risk of attrition. "Assessing and intervening to reduce ambivalence among all potential donors is an important complementary strategy to race-specific efforts," added Dr. Switzer. "The ultimate goal in mitigating doubts and worries about donating is to ensure that potential donors are fully educated, confident, and most importantly, comfortable with their decision, no matter what choice they make."
---
Oscillating Gel Gives Synthetic Materials the Ability to "Speak"

Self-moving gels can give synthetic materials the ability to "act alive" and mimic primitive biological communication, University of Pittsburgh researchers, led by McGowan Institute for Regenerative Medicine affiliated faculty member Anna Balazs, PhD, have found. In a paper published recently in the Proceedings of the National Academy of Sciences, the Pitt research team demonstrates that a synthetic system can reconfigure itself through a combination of chemical communication and interaction with light.
Dr. Balazs, principal investigator of the study and Distinguished Professor of Chemical and Petroleum Engineering in Pitt's Swanson School of Engineering, has long studied the properties of the Belousov-Zhabotinsky (BZ) gel, a material first fabricated in the late 1990s and shown to pulsate in the absence of any external stimuli.
In a previous study, the Pitt team noticed that long pieces of gel attached to a surface by one end "bent" toward one another, almost as if they were trying to communicate by sending signals. This hint that "chatter" might be taking place led the team to detach the fixed ends of the gels and allow them to move freely.
Dr. Balazs and her team developed a 3-D gel model to test the effects of the chemical signaling and light on the material. They found that when the gel pieces were moved far apart, they would automatically come back together, exhibiting autochemotaxis—the ability to both emit and sense a chemical, and move in response to that signal.
"This study demonstrates the ability of a synthetic material to actually 'talk to itself' and follow out a given action or command, similar to such biological species as amoeba and termites," said Dr. Balazs. "Imagine a LEGO® set that could by itself unsnap its parts and then put itself back together again in different shapes but also allow you to control those shapes through chemical reaction and light."
"We find this system to be extremely exciting and important because it provides a unique opportunity to study autochemotaxis in synthetic systems," said Olga Kuksenok, PhD, a member of the research team and research associate professor in the Swanson School's Department of Chemical Engineering.
---
AWARDS AND RECOGNITIONS
Dr. Richard Debski Elected a Fellow of ASME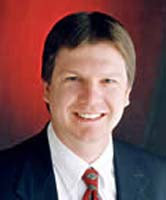 McGowan Institute for Regenerative Medicine affiliated faculty member Richard E. Debski, PhD, Associate Professor of Bioengineering in the Swanson School of Engineering, as well as the Director of the Robotics Group in the Musculoskeletal Research Center, University of Pittsburgh, was elected a fellow of the American Society of Mechanical Engineering (ASME.) Dr. Debski is being recognized for his work in shoulder biomechanics. He has focused his research on topics such as experimental and computational examination of shoulder biomechanics, determination of ligament forces and joint kinematics using robotic technology, and multidisciplinary evaluation of ACL replacement grafts and computer-aided orthopedic surgery.
To become a fellow, ASME members must have at least ten years of active practice as well as ten years of active corporate membership in the Society. To date, there are only 3,179 fellows of the over 117,000 members.
Congratulations Dr. Debski!
---
Regenerative Medicine Podcast Update
The Regenerative Medicine Podcasts remain a popular web destination. Informative and entertaining, these are the most recent interviews:
#117 –– Dr. Michel Modo is an associate professor in the Department of Radiology at the University of Pittsburgh. Dr. Michel Modo discusses his research in neuroimaging and stem cell therapy in relation to strokes.
Visit www.regenerativemedicinetoday.com to keep abreast of the new interviews.