---
Statins May Help Prevent Breast Cancer Metastasis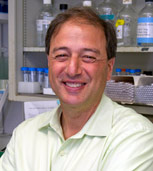 Mary Kekatos Health Reporter for the Dailymail.com and the Dailymail.com Reporter, recently detailed in her article that statins could prevent the spread of breast cancer, per a new study.  Researchers say the drugs, which combat high cholesterol, do not prevent the cancer from occurring but stop it from spreading to other organs.  Experiments performed in human cells and laboratory mice found that the pills prevent tumors from migrating to the lungs and liver.
The team, from the University of Pittsburgh Medical Center which was led by McGowan Institute for Regenerative Medicine faculty member Alan Wells, MD, DMS, the Thomas J. Gill III Professor of Pathology and the Executive Vice-Chairman of the Department of Pathology at the University of Pittsburgh, says the findings could pave the way for statins to be used in combination with chemotherapy drugs as a more affordable and effective treatment for combating one of the leading causes of death in women.
Study results showed that the statins, which were injected into the mice, had no effect on primary breast cancers, the location where tumors originate.  This was different in metastasis, the stage at which cancer spreads to a different part of the body from where it started.  The statins limited this life-threatening process, where tumors spread to the lungs and liver, so much it became clinically insignificant.  The same results were found when the researchers introduced a human breast cancer cell to a liver cell.
"These effects are significant for several reasons," said Dr. Wells.  "First, the doses of atorvastatin used are similar to those used for moderate-intensity lipid lowering therapy in clinical patients.  Second, we found a divergent effect of atorvastatin on breast cancer cells. While the primary tumor cells were unaffected by statin treatment, the metastatic cells were suppressed."
Dr. Wells said the findings, published in the British Journal of Cancer, suggest statins could be used in combination with chemotherapy drugs to cure the disease.
For American women, breast cancer death rates are higher than rates for all other cancers aside from lung cancer, according to Breastcancer.org.  It is estimated that nearly 41,000 US women will die from breast cancer in 2018, although rates have been falling since 1989.  If detected in its early stages, the five-year relative survival rate of breast cancer is 99 percent. But if it has spread to a distant part in the body, the rate falls to just 27 percent.  This is because, when breast cancer reaches stage IV, it becomes aggressive and generally resistant to chemotherapy.
"Thus, therapies to keep metastases in a dormant state and prevent their mortal emergence are desirable to prolong breast cancer survival," said Dr. Wells.
While new cancer drugs are very costly and must past stringent testing by the US Food and Drug (FDA), statins are relatively inexpensive.
"As such, repurposing already FDA-approved drugs with favorable safety profiles may allow for more rapid clinical implementation of effective therapies at low cost," said Dr. Wells.
---
RESOURCES AT THE MCGOWAN INSTITUTE
December Histology Special
Alcian blue staining is commonly used on gastrointestinal (GI) tract tissues to visualize acid mucins. With this stain, the acid mucins present in the tissue are stained a blue color. Mucins are heavily glycosylated proteins that are a component of the mucous found on the surfaces of cells lining the respiratory, digestive, and urogenital tracts. They may be involved in a variety of functions including but not limited to lubrication, cell signaling, forming chemical barriers, and aiding the passage of materials through a tract. They may also be secreted by a variety of connective and epithelial tissue tumors.
The Alcian blue stain may also be used in conjunction with PAS staining to aid in the diagnosis of GI tract diseases. With this dual staining procedure, the acid mucins are stained blue while the neutral mucins are stained a pink/red color.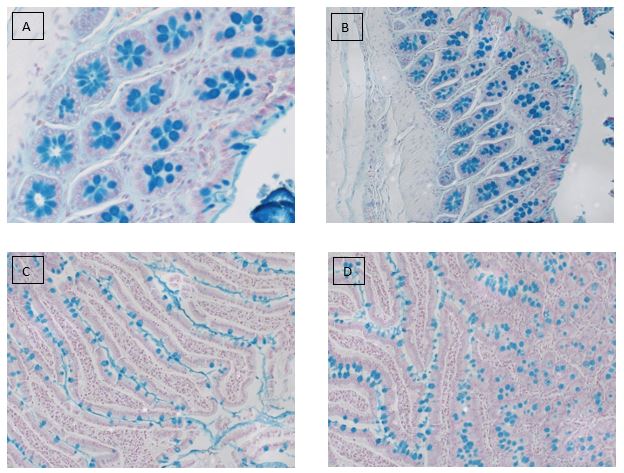 Alcian blue stain performed on: (A,B) colon and (C,D) small intestine tissues.
Did you know that the more samples you submit to the histology lab, the less you pay per sample?
Receive 25% off your Alcian blue staining when you mention this article in December. Contact the McGowan Core Histology Lab and ask about our staining specials.  Email perezl@upmc.edu or hartj5@upmc.edu or call 412-624-5265
As always, you will receive the highest quality histology work with the quickest turn-around time.
---
Flow Cytometry Announcement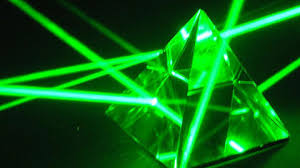 The University of Pittsburgh requires all core facilities to update their cost models every two years as a means of determining that the fees they are charging for their services are covering their operating costs.  As our pricing structure has not changed since we first opened in 2005, this year, we simply cannot avoid increasing our rates.  Understanding that any rate increase is unwelcome, we have worked diligently to keep the increases as low as possible with an eye towards the individual researcher's budgets as well as keeping our facility competitive with other Flow facilities at the University.  The new rate schedule will take effect on Jan 1, 2019.  Fees for the Aria will increase to $130/hr.  The Quant will increase to $102/hr.  We hope this will not deter your future and continued use of the McGowan Flow Cytometry Facility.  Flow Cytometry remains a premier technique for the rapid examination and purification of tissues on a single cell basis.  We remain committed to providing any and all requested assistance with the planning and execution of your flow projects to ensure high quality and reproducible results that will enhance your research projects and publications.  Please note, without your continued support and usage, future price increases will be inevitable.
---
SCIENTIFIC ADVANCES
First Results from Retinal Implant Clinical Trial Presented by UPMC Ophthalmology Expert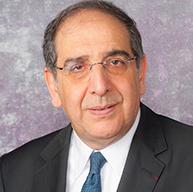 Promising first results from the clinical feasibility trial of PRIMA, a wireless retinal implant designed to help restore useful vision in patients with advanced atrophic dry age-related macular degeneration (AMD), were presented recently at the American Academy of Ophthalmology 2018 annual meeting held in Chicago. The presentation was acknowledged as the "Best Paper" of Retina Session II at the meeting.
The trial is led in Paris – and now actively enrolling in Pittsburgh – by José Alain Sahel, MD, director of the UPMC Eye Center and Eye and Ear Foundation chair of ophthalmology at the University of Pittsburgh School of Medicine. Dr. Sahel also is the director of the Institut de la Vision in Paris and is an affiliated faculty member of the McGowan Institute for Regenerative Medicine.
"We are pleased with the results from the PRIMA trial showing the chip can be safely implanted in patients without affecting their existing vision. Furthermore, patients experienced positive improvements in their ability to correctly detect visual patterns, and we expect these improvements to continue as they progress in their rehabilitation program," said Dr. Sahel.
The UPMC feasibility trial of PRIMA currently is enrolling patients. It is the first and only site in the United States where this technology will be evaluated. Five patients will enroll in the study, which will be similar to the French feasibility trial.
AMD is the leading cause of vision loss in people older than 50 and affects approximately 14 million people in the United States. The aging baby boomer population is expected to lead to a significant increase in the prevalence of AMD, which is characterized by a progressive loss of vision, and an increasingly larger blurred area near the center of vision. "Dry" AMD, which accounts for 80 to 90 percent of cases, has no curative treatment available.
The current clinical trial, led by Dr. Sahel in Paris, France, is evaluating the safety and feasibility of the PRIMA bionic vision system, developed by Paris-based Pixium Vision in partnership with Stanford University and the Institut de la Vision in Paris. The PRIMA system consists of a miniature wireless photovoltaic chip implanted beneath the retina of patients with advanced atrophic dry AMD, along with special augmented reality glasses worn by the patient that contain a miniature camera and projector.
The chip acts like a tiny solar panel, made up of hundreds of tiny electrodes that convert infrared light signals from the projector to electrical signals that are carried by the optic nerve to the brain. After receiving the implant, patients undergo an intensive rehabilitation program that trains their brains to understand and interpret the signals from the implant.
Five patients were enrolled between December 2017 and June 2018 in Paris, each with significant vision loss in one eye and remaining useful vision in the other. The PRIMA implants were placed through a minimally invasive procedure. The implant remained stable under the retina and patients did not experience any peripheral vision loss as a result of the procedure. During the rehabilitation program, most patients have correctly identified various visual patterns, including bars, letters and numbers. The patients continue to be followed, and six-month progress results are expected by the end of the year.
The clinical trials in Paris and Pittsburgh are sponsored by Pixium Vision, based in Paris. The PRIMA implant was invented by Daniel Palanker, PhD, professor of ophthalmology at Stanford University, and licensed and developed by Pixium. Dr. Sahel is a co-founder of Pixium Vision.
---
Peptilogics Receives Regulatory Approval to Initiate First-in-Human Safety Study for Therapeutic Peptide PLG0206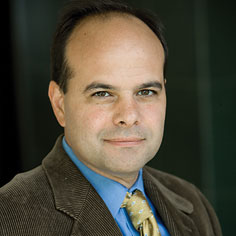 Peptilogics is part of the LifeX™ Ventures company foundry, which builds life science companies from its Pittsburgh headquarters. McGowan Institute for Regenerative Medicine affiliated faculty member Dietrich Stephan, PhD, is Professor and Chairman of the Department of Human Genetics at the University of Pittsburgh and CEO of LifeXTM Ventures.
Peptilogics, which develops peptide-based therapeutics with its computational biology platform, announced recently that it has been cleared by Australia's Therapeutics Goods Administration to begin the first in-human Phase 1 study of PLG0206, which is being developed to address prosthetic joint infection (PJI) and the global pandemic of multi-drug resistant bacterial infections. The PLG0206 clinical study received ethics approval from the Bellberry Human Research Ethics Committee (HREC) in Australia.
PJI is a serious life-threatening condition with few effective treatment options. It affects more than 30,000 people each year in the US and has a 20 percent 5-year mortality rate. It's most often treated with expensive and complicated surgical interventions, including complete replacement of the prosthesis. The number of cases of PJI is expected to grow as arthroplasties, one of the most common surgical interventions in the world, become more common in an aging population.
Numerous applications for Peptilogics' technology
Following Phase 1 completion, Peptilogics plans to file an Investigational New Drug application with the United States Food and Drug Administration (FDA) to conduct its initial PJI patient trial in the USA. The clinical trial approval for PLG0206 follows the previous designation as Qualified Infectious Disease Product (QIDP) for the treatment of PJI from the US FDA, which provides for up to 10 years of market exclusivity, amplifying the revenue potential of the asset in conjunction with the company's multi-faceted intellectual property portfolio.
"This clinical study represents a significant milestone for Peptilogics," said the company's Founder and Chief Executive Officer, Jonathan Steckbeck, PhD. "We are focused on getting to market rapidly and efficiently in indications that provide large opportunities."
Addressing unmet needs
"We continue to aggressively move Peptilogics' product portfolio forward, achieving major milestones with a rapid cadence," said Dr. Stephan, Peptilogics' Executive Chairman. "The start of our clinical trial of PLG0206 advances an asset that we believe will bring significant value to our shareholders in addition to addressing a large and growing unmet need."
Peptide therapies and broad-spectrum antimicrobials
Peptilogics' development platform dramatically amplifies the nascent therapeutic activity of naturally occurring peptide moieties while at the same time optimizing for safety. In Peptilogics' antimicrobial development program, PLG0206 has shown dramatic broad-spectrum antimicrobial activity against biofilms. It's been tested against methicillin-sensitive (MSSA) and methicillin-resistant (MRSA) Staphylococcus aureus clinical isolates on implant materials following short exposure in a biofilm model, suggesting a solution to common and intractable PJIs.
---
Benefits of Prehabilitation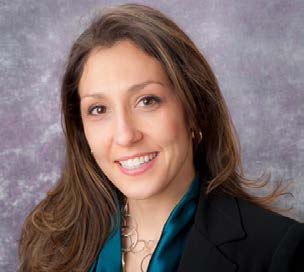 Pre-surgery exercising—prehabilitation—before that total knee replacement may not sound like an activity you want or can participate in however clinicians have found that the benefits may have a significant impact on your recovery.  The intention is that the fitter patients are when they have surgery, the quicker they will recover from surgery.
McGowan Institute for Regenerative Medicine faculty member Fabrisia Ambrosio, PhD, Director of Rehabilitation for UPMC International and an Associate Professor in the Department of Physical Medicine & Rehabilitation at the University of Pittsburgh, recently spoke with Cheryl Stritzel McCarthy of the Wall Street Journal about "What You Need to Do Before Having Knee Surgery."
Exercise, or mechanical loading as scientists call it, improves stem cells that stimulate tissue regrowth and increase blood supply. Having those stem cells and tissues primed helps healing, says Dr. Ambrosio.
Her work, still in the early stages, applies regenerative-biology research to prehab recommendations.
Fitness can dictate success after surgery, she says, but research is under way to pinpoint the optimum amount, duration, type, and intensity of exercise.
Dr. Ambrosio's research has the long-term goal of developing Regenerative Rehabilitation approaches to improve skeletal muscle healing and functional recovery. Her laboratory investigates the underlying mechanisms by which targeted and specific mechanotransductive signals can be used to enhance donor and/or host stem cell functionality in mouse and human models. Dr. Ambrosio's research has been supported by the NIH, the DOD, the Foundation for Physical Therapy, the Claude D. Pepper Older American's Independence Center, and the University of Pittsburgh Institute on Aging.
Dr. Ambrosio is the Founding Course Director of the Annual International Symposium on Regenerative Rehabilitation. She is also the Founding Director of the International Consortium for Regenerative Rehabilitation, which includes eleven participating institutions representing North America, Europe, and Asia.
---
Device Could Help to Avoid Pipeline Disasters, Aid Glaucoma Patients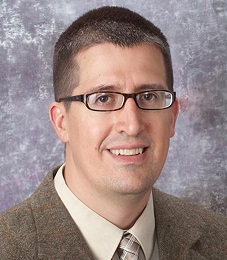 The University of Pittsburgh research team of Piervincenzo Rizzo, PhD, associate professor of civil and environmental engineering; Samuel Dickerson, PhD, assistant professor of electrical and computer engineering; and McGowan Institute for Regenerative Medicine affiliated faculty member Ian Conner, MD, PhD, assistant professor of ophthalmology and bioengineering, recently received funding via a $360,000 grant from the National Science Foundation.  Dr. Rizzo and his team are currently measuring the internal pressure of objects, such as a piece of steel girder and a tennis ball, with the end goal of calculating corrosive deterioration in pipelines in the natural gas, hazardous liquid and liquefied natural gas plant industries.  Other applications being researched for this technology include, most notably, for measuring and monitoring eye pressure in glaucoma patients.
Pipeline bursts have major consequences when they occur. In 2017 alone, 650 pipeline incidents were reported nationwide. These included 20 fatalities, 35 injuries and over $270 million in reported costs.
External and internal corrosion accounted for 16 percent of these incidents and nearly $48 million in damages, according to the Pipeline and Hazardous Materials Safety Administration. The data accounts for pipelines in natural gas, hazardous liquid and liquefied natural gas plants.
"It's an issue that companies are working to find solutions to," said Dr. Rizzo. "Incidents like these are problematic not just for facilities, but also for workers and surrounding areas."
Dr. Rizzo and his team are developing a corrosion sensor to prevent such disasters. The greater the internal pressure of the pipe, the more wear and tear — corrosion — there is likely to be. The device would be placed on the outside of pipes to measure how thick or thin the pipes are, similar to measuring how sound bounces off walls.
"When sound bounces off a wall, you get an idea of how thick the wall is," Dr. Rizzo said. "The same principles can be applied here."
Dr. Rizzo's goal is to create a sensor that will work continuously to wirelessly transmit data and will be able to monitor pipes operating at any temperature above or below ground. It can transmit data each day if needed, and companies can be better prepared for pipe repairs or replacement.
"The amount of corrosion in a pipe over time can be represented by the change in shape of this special energy wave," Dr. Rizzo said.
The device measures about 10 inches in each direction, though the team is currently finding ways to make the device smaller and more economically feasible without sacrificing sensory quality.
The sensor will target pipes operating at temperatures above 212 degrees Fahrenheit, though it can transmit data at cooler temperatures as well. While deterioration poses serious threats to pipelines, periodic inspections are costly as entire plants may need to be shut down for the inspection process, slowing productivity.
Regarding the proposed medical application, glaucoma is a disease that damages the optic nerve of the eye due to an imbalance between the amount of fluid produced and drained inside the eye. Intraocular pressure is the only modifiable risk factor for the disease's progression, and is commonly manipulated using medications, laser treatment or invasive surgery.
"For example, if clinicians knew how the pressure of a patient's eyeball fluctuates throughout the day, then they could customize treatments for individuals and adjust on the fly rather than waiting extended periods of time to evaluate the efficacy of treatments," said team member Dr.  Dickerson. "This type of detailed information is simply not available today and the hope is that our technology will make it so."
---
Brain Computer Interface Researchers Receive $8 Million from NIH to Expand Groundbreaking Work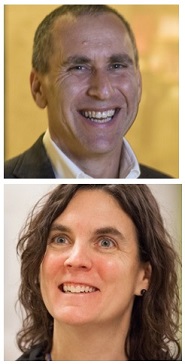 A team of University of Pittsburgh and UPMC researchers was recently awarded two grants from the National Institutes of Health (NIH) totaling over $8 million to expand their groundbreaking brain computer interface (BCI) research in collaboration with researchers at the University of Chicago and Carnegie Mellon University.
The BCI team at Pitt and UPMC, composed of Jennifer Collinger, PhD, Michael Boninger, MD, Robert Gaunt, PhD, and Elizabeth Tyler-Kabara, MD, PhD, has worked with two Pittsburgh-area clinical trial participants since 2012, both of whom had paralysis of their arms and hands, to allow them to control a robotic arm with their minds. One of them even regained his sense of touch through the robotic arm. The new funding will support critical next steps in their research.
Both Drs. Boninger, the UPMC Endowed Vice Chair for Research in the Department of Physical Medicine & Rehabilitation at Pitt, and Tyler-Kabara, Associate Professor in the Departments of Neurological Surgery, Bioengineering, and Physical Medicine and Rehabilitation at Pitt and Director of the Spasticity and Movement Disorder Program at Children's Hospital of Pittsburgh of UPMC, are McGowan Institute for Regenerative Medicine affiliated faculty members.
The first grant, led by Dr. Boninger, provides $7 million in NIH funding to expand Pitt and UPMC's BCI trial to a second site at the University of Chicago, where the researchers will collaborate with a team led by Sliman Bensmaia, PhD, and Nicholas Hatsopoulos, PhD, with the goal of restoring hand function via a robotic arm.
The Pittsburgh and Chicago teams will each enroll two additional research participants over the next five years, allowing them to replicate the promising work done already in Pittsburgh and increasing their research capacity with the goal of uniting the sensory and motor systems so they can work together for improved and more functional control of the robotic arm.
"Expanding our BCI research is a critical part in the translational process of bringing research to the people who need it most," said Dr. Boninger. "Together with our collaborators at the University of Chicago, we hope to reach our eventual goal of making this technology functional for everyday use."
The second grant, led by Dr. Collinger, provides $1.2 million in NIH funding for the research team over the next two years to study how the environment and the context of a task impacts motor plans and sensory perception. The grant is part of the federal BRAIN Initiative, a large-scale effort announced in 2013 aimed at gaining a deeper understanding of the brain and applying the knowledge to prevent and treat brain disorders.
Additional collaborators on the grant include Steven Chase, PhD, and Byron Yu, PhD, of Carnegie Mellon University's College of Engineering; and Aaron Batista, PhD, and Patrick Loughlin, PhD, of Pitt's Swanson School of Engineering.
"When someone is controlling a robotic arm using a BCI, we get a very strong signal that tells us how they are planning to move that arm, but that signal is drastically impacted by changes in the environment around them," said Dr. Collinger, Assistant Professor in the Department of Physical Medicine and Rehabilitation at Pitt. "For example, the way we move our arm to grasp is likely very different if we are reaching for a full glass of water, an empty glass, a hot cup of coffee or a plastic water bottle. Uniting our expertise with new collaborators at Pitt and CMU will allow us to gain a better understanding of how and why the brain functions in this way when generating motor plans or perceiving sensory information."
---
Study Finds That in Treating Obesity, One Size Does Not Fit All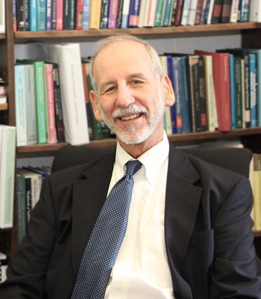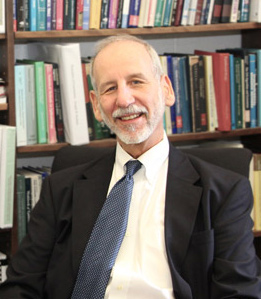 McGowan Institute for Regenerative Medicine affiliated faculty member Steven Belle, PhD, MScHyg, Professor in the Department of Epidemiology, Graduate School of Public Health at the University of Pittsburgh and a Co-Director in the Epidemiology Data Center in the Graduate School of Public Health, was part of a team of researchers analyzing data from more than 2,400 obese patients who underwent bariatric weight-loss surgery. The researchers identified at least four different patient subgroups that diverge significantly in eating behaviors and rate of diabetes, as well as weight loss in three years after surgery.
"There probably isn't one magic bullet for obesity — if there is a magic bullet, it's going to be different for different groups of people," said Alison Field, chair of the department of epidemiology at the Brown University School of Public Health and lead author of the paper.
"There's a really diverse mix of people who get put into one group. A child who becomes very obese by age 5 is going to be very different from someone who gradually gains weight over time and at age 65 is obese. We need to recognize this diversity, as it may help us to develop more personalized approaches to treating obesity."
Four groups of patients
This was the first study to examine psychological variables, such as eating patterns, weight history and a range of biological variables, including hormone levels, to identify different types of obesity, Field said.
The team used an advanced computational model, called latent class analysis, to identify different groups of patients among more than 2,400 adults who underwent bariatric surgery between March 2006 and April 2009 — either gastric bypass or gastric banding. They found four distinct groups.
Group one was characterized by low levels of high-density lipoprotein, the so called "good" cholesterol, and very high levels of glucose in their blood prior to surgery. In fact, 98 percent of this group's members were diabetic, in contrast with the other groups, where about 30 percent were diabetic, the study found.
Group two was characterized by disordered eating behaviors. Specifically, 37 percent had a binge eating disorder, 61 percent reported feeling a loss of control over "grazing" — regularly eating food between meals — and 92 percent reported eating when they weren't hungry.
Field found group three surprising, she said. Metabolically, they were fairly average, but they had very low levels of disordered eating — only 7 percent reported eating when they weren't hungry compared to 37 percent for group one, 92 percent for group two and 29 percent for group four.
"Interestingly, no other factors distinguished this group from the other classes," the authors reported in the paper.
Group four comprised individuals who had been obese since childhood. This group had the highest body mass index (BMI) at age 18 with an average of 32, compared to an average of approximately 25 for the other three groups. A BMI above 30 is considered obese, while 25 is the start of the range defined as overweight. This group also had the highest pre-surgery BMI, an average of 58 compared to approximately 45 for the other three groups, the study reported.
Overall, in the three years following the bariatric procedure, men lost an average of 25 percent of pre-surgery weight and women lost an average of 30 percent. Field and colleagues found that patients in groups two and three benefited more from bariatric surgery than patients in groups one and four. Men and women with disordered eating lost the most, at an average of 28.5 percent and 33.3 percent, respectively, of pre-surgery weight.
Targeted treatments
Identifying these different groups of patients and understanding their characteristics should help obesity research and treatment, Field said. At the extreme end of treatment — procedures such as bariatric surgery — it's important to identify who would benefit most from surgery and those for whom the benefits likely won't outweigh the surgical risks, she said.
"One of the reasons why we haven't had stronger findings in the field of obesity research is that we're classifying all of these people as the same," Field said. "It may very well be that there are some incredibly effective strategies out there for preventing or treating obesity, but when you mix patients of different groups together, it dilutes the effect."
Field added that obesity researchers need to test a variety of interventions in a more targeted, personalized manner. For example, mindfulness might be quite effective for people who are overstimulated by the sights and smells of food but might not be effective for people in group three who don't eat when they're not hungry, she said.
In the future, Field hopes to use the same statistical analysis methods on a more general population of overweight individuals to see if the same, or similar, subgroups exist among people at weights less than those defined as obese.
She and her colleagues are now developing a mobile app to measure what influences individuals' eating behaviors in real time. Field hopes the app can eventually be used to provide tailored interventions. She has a beta version of the app and hopes to move forward in fully developing and testing it.
---
UPMC Hillman Cancer Center Scientists Receive $1 Million Grant for Breast Cancer Research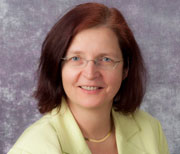 McGowan Institute for Regenerative Medicine affiliated faculty member Steffi Oesterreich, PhD, professor of pharmacology and chemical biology and co-director of the Women's Cancer Research Center at UPMC Hillman Cancer Center and Magee-Womens Research Institute, is one of four leading UPMC Hillman Cancer Center breast cancer researchers that are among the world's top scientists to share in a record-breaking $63 million investment in cancer research by the Breast Cancer Research Foundation (BCRF).
The funding—nearly $1 million of which will go to UPMC and University of Pittsburgh scientists—will span the entire spectrum of cancer research, from the most basic biology of a cancer cell to developing innovative new treatments and improving quality of life.
Dr. Oesterreich's entire career has been in breast cancer research, and, most recently, her BCRF-funded research has focused on understanding unique features of invasive lobular breast cancer, the second most common histological subtype of breast cancer.
Other UPMC researchers each receiving a portion of the grant include:
Wendie Berg, MD, PhD, FACR, professor of radiology, UPMC Magee-Womens Hospital and University of Pittsburgh. Dr. Berg's area of research includes improving the precision of breast cancer detection and examining the role of whole breast screening ultrasound for detecting breast cancer in women with dense breasts following 3D mammography.
Leisha Emens, MD, PhD, professor of medicine in hematology/oncology and co-leader of the UPMC Hillman Cancer Center Immunology and Immunotherapy Program. Dr. Emens led the first large clinical trial demonstrating the clinical activity of immunotherapy in patients with triple negative breast cancer, which likely will result in a new standard of care for certain patients. Her BCRF-funded research aims to develop highly effective combination immunotherapies.
Adrian Lee, PhD, professor of pharmacology and chemical biology at the Women's Cancer Research Center at UPMC Hillman Cancer Center and MWRI, and director of the UPMC/University of Pittsburgh Institute for Precision Medicine. Dr. Lee's BCRF-funded research focuses on targeting the insulin-like growth factor pathway in E-cadherin deficient breast cancers.
BCRF grants for 2018-2019 were awarded to 300 scientists at leading academic and medical institutions across 14 countries and six continents.
---
AWARDS AND RECOGNITION
Dr. Kacey Marra Appointed to Vice-Chair of Research, Department of Plastic Surgery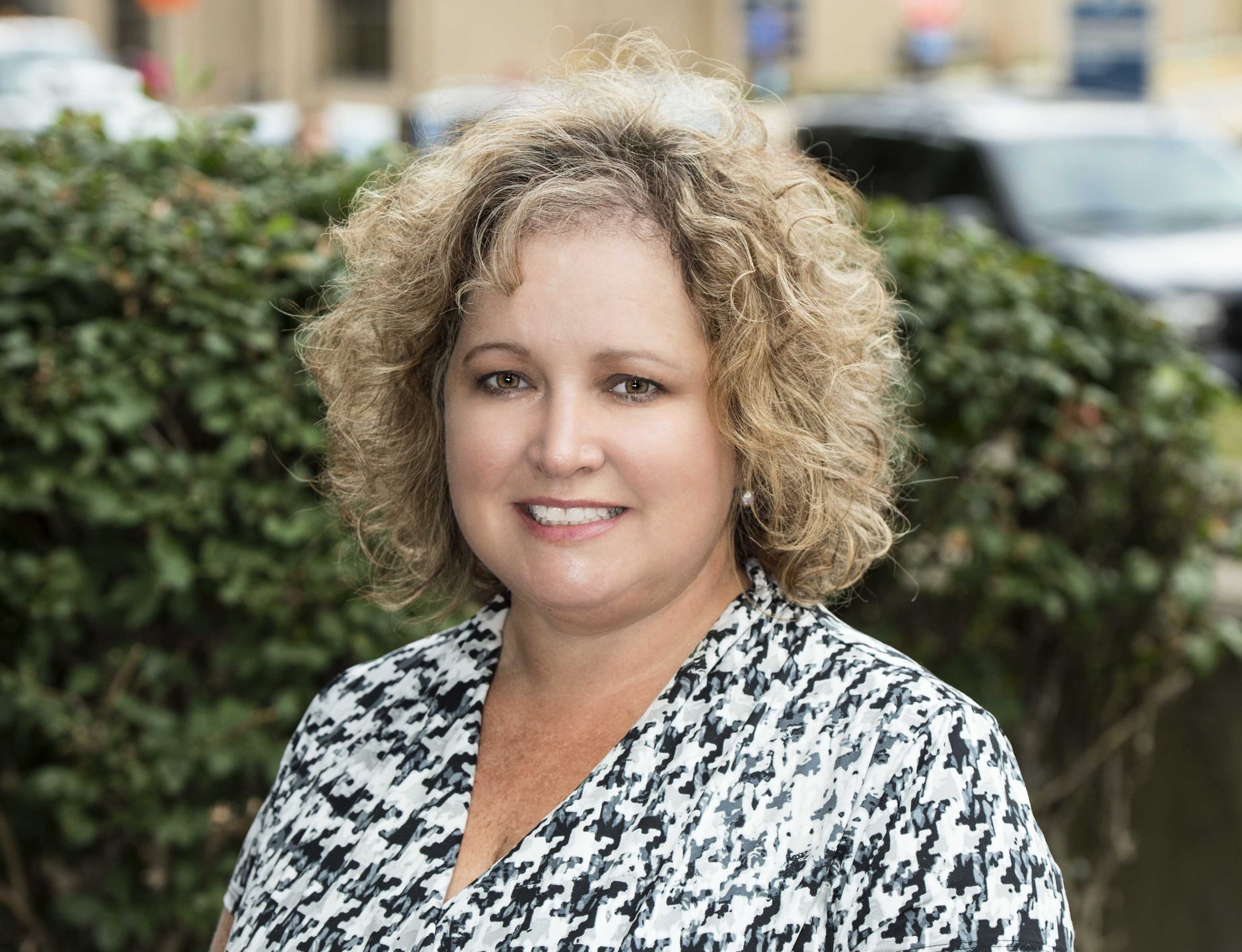 Effective December 1, 2018, McGowan Institute for Regenerative Medicine faculty member Kacey Marra, PhD, will assume the position of Vice-Chair of Research for the Department of Plastic Surgery.  Dr. Marra will also officially be appointed to the rank of Professor of Plastic Surgery, with tenure.
Dr. Marra earned her undergraduate degree in chemistry at the University of Pittsburgh and then earned her PhD in organic chemistry at the University of Pittsburgh. She completed two prestigious post-doctoral fellowships, one at Emory University and a second at Carnegie Mellon University.
Dr. Marra joined the faculty in the then Division of Plastic Surgery in 2002. She has been a driving force in the development of its research infrastructure and growth of its research efforts. She developed the Grant Review Committee for the Department of Plastic Surgery, which she has chaired since 2016. She has been a prolific scientific investigator in the field of tissue engineering, adipose stem cell biology and regenerative medicine. Her numerous leadership positions have included President of IFATS (International Federation for Adipose Therapeutics and Science) and Chair of TERMIS (Tissue Engineering and Regenerative Medicine International Society) World Congress.
Dr. Marra has been a tremendous leader and mentor at Pitt, serving as advisor and mentor to numerous graduate students, post-doctoral fellows, undergraduate students, and even high school and middle school students. She has been heavily involved in community outreach, bringing STEM (science, technology, engineering and mathematics) education to middle school and high school students in the Pittsburgh region. Her efforts have earned her very prestigious mentorship awards. Dr. Marra has also been an advocate for diversity, serving as Co-Chair of the Provost's Year of Diversity Committee at the University of Pittsburgh.
Congratulations, Dr. Marra!
---
ACS/Pittsburgh Section Recognizes Dr. Steven Little with 2018 Pittsburgh Award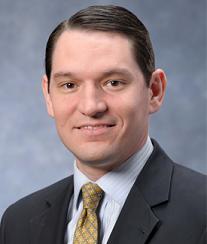 In recognition of his "service and commitment to the field of chemistry over the years, with particular emphasis on efforts to reinvent chemical engineering education in the Pittsburgh area," the Pittsburgh Section of the American Chemical Society (ACS) has named University of Pittsburgh Professor and McGowan Institute for Regenerative Medicine faculty member Steven Little, PhD, as recipient of its 2018 Pittsburgh Award. Dr. Little is the William Kepler Whiteford Endowed Professor and Chair of the Department of Chemical and Petroleum Engineering at Pitt's Swanson School of Engineering.
Dr. Little focuses on novel drug delivery systems that mimic the body's own mechanisms of healing and resolving inflammation. This allows for dosages that are millions of times smaller than current medicine, and his next-generation treatments have shown promise for addressing a number of conditions including glaucoma, periodontal disease, wound healing, cancer, skin allergic dermatitis, and even transplantation of tissues and limbs.  New "controlled release" systems developed by Dr. Little are applied once and then released over a period of days or months, depending on the medication.
His controlled release discoveries resulted in the co-founding of Pittsburgh-based Qrono Inc., which provides custom designed controlled release formulations for academic laboratories and agricultural and pharmaceutical companies.
Dr. Little is the William Kepler Whiteford Endowed Professor of Chemical and Petroleum Engineering, Bioengineering, Pharmaceutical Sciences, Immunology, and Ophthalmology at the University of Pittsburgh. He received his PhD in Chemical Engineering from Massachusetts Institute of Technology in 2005, with his thesis winning the American Association for Advancement of Science's Excellence in Research Award.
Researchers in Dr. Little's Lab focus upon therapies that are biomimetic and replicate the biological function and interactions of living entities using synthetic systems. Areas of study include bioengineering, chemistry, chemical engineering, ophthalmology, and immunology, and the health issues addressed include autoimmune disease, battlefield wounds, cancer, HIV, ocular diseases, and transplantation. Dr. Little currently has 10 provisional, 2 pending, and 5 issued patents.
Dr. Little has been recognized by national and international awards including the 2018 Controlled Release Society Young Investigator Award; the 2015 ASEE Curtis W. McGraw Research Award; elected as fellow of BMES and AIMBE, the Carnegie Science Award for Advanced Materials (2015); the Society for Biomaterials' Young Investigator Award (2012); the University of Pittsburgh's Chancellor's Distinguished Research Award (2012); being named a Camille Dreyfus Teacher Scholar (2012); being named an Arnold and Mabel Beckman Young Investigator (2008); and being elected to the Board of Directors of the Society for Biomaterials (2013-2015). In June 2018 the Controlled Release Society appointed Dr. Little to its Board as a Director-at-Large through 2021.
In addition, Dr. Little's exceptional teaching and leadership in education have also been recognized by both the University of Pittsburgh's Chancellor's Distinguished Teaching Award (2013) and a 2nd Carnegie Science Award for Post-Secondary Education (2013). Dr. Little was also named one of Pittsburgh Magazine's 40 under 40, a "Fast Tracker" by the Pittsburgh Business Times, and also one of only five individuals in Pittsburgh who are "reshaping our world" by Pop City Media.
The Pittsburgh Award was established in 1932 by the Pittsburgh Section of ACS to recognize outstanding leadership in chemical affairs in the local and larger professional community. This Award symbolizes the honor and appreciation accorded to those who have rendered distinguished service to the field of chemistry. Dr. Little will be presented with the Pittsburgh Award at the ACS annual banquet on December 6, 2018.
Congratulations, Dr. Little!
---
Dr. MaCalus Hogan Named a 2018 Up & Comer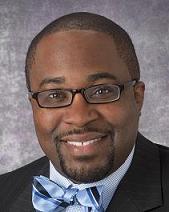 Annually, Modern Healthcare sponsors The Up & Comers awards and recognition program which acknowledges healthcare's rising stars. These young executives have made significant contributions in the areas of healthcare administration, management, or policy. This year, McGowan Institute for Regenerative Medicine affiliated faculty member MaCalus Hogan, MD, was named an Up & Comer for 2018.
Dr. Hogan is the vice chair of orthopaedic surgery and medical director for outcomes and registries, University of Pittsburgh Medical Center.  An ankle fracture in high school led Dr. Hogan to a lifelong career in healthcare. The surgeon who operated on his ankle invited Dr. Hogan to shadow him during summers and holidays; he's been dedicated to orthopedics ever since.
"I love providing patient and surgical care, but the most exciting piece is as I'm providing that care, I have the opportunity to think about how it can be provided better, more efficiently and more abundantly. I'm involved in the evolution of that care delivery; that's what makes my job exciting," he said.
A man with many titles, Dr. Hogan was recently appointed medical director of outcomes and registries at the Wolff Center for Quality, Safety and Innovation at UPMC. He has put new metrics in place from a bundled-payment contract that's resulted in outcomes data being collected on 80% of pre-operative patients and 60% of post-op patients.
Just as Dr. Hogan was mentored, he has several proteges at UPMC.
"I want to really take healthcare, not to the next level, but beyond whatever the next level may be. I tell my residents all the time, we have to be prepared for the future that will not be like today. Everything is the next beginning," he said.
To be considered for this recognition, nominees must be 40 years of age or younger as of July 30, the deadline for entries. The nominees can be working in any sector of healthcare, including providers, insurers, vendors, and suppliers.  Nominations will be reviewed and judged by a comprised panel of the senior editors at Modern Healthcare based on the following criteria:
Specific actions the nominee took this year to help the organization achieve or exceed financial, operational and clinical goals.
Specific steps the nominee has taken to establish or contribute to a culture of innovation and transformation.
Congratulations, Dr. Hogan!
---
Brown Lab Student Research on Peripheral Nerve Repair Wins First Place at Poster Session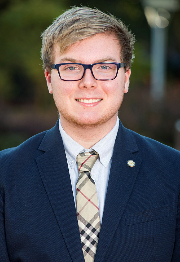 Tyler Meder, a bioengineering graduate student at the University of Pittsburgh, was awarded first place among more than 40 participants at a poster session during the 7th annual Symposium on Regenerative Rehabilitation. The title of his winning paper is "Combining a Peripheral Nerve Matrix Derived Hydrogel and Post-Surgical Therapy for Improving Functional Recovery Following Nerve Reconstruction."  The symposium was hosted in Seattle on October 11-13, 2018.
Mr. Meder works on peripheral nerve repair research in Pitt's Swanson School of Engineering under the supervision of McGowan Institute for Regenerative Medicine faculty member Bryan Brown, PhD, assistant professor of bioengineering. The peripheral nervous system connects the brain and spinal cord to the rest of the body, and damage to these nerves could disrupt the brain's ability to communicate with muscles and organs, resulting in a loss of sensation or motor functions.
According to Mr. Meder, "In the US, research shows that peripheral nerve injury (PNI) affects an estimated 20 million people,1 totaling nearly $150 billion yearly in health-care costs.2
"Surgical intervention becomes necessary in cases of PNI where the nerve is severed because of a slow or lacking regenerative response," said Mr. Meder. "Therefore, creating a therapy to both increase the rate of regeneration as well as the extent of function regained is of great clinical interest."
The research team is working with a novel peripheral nerve-specific extracellular matrix (PNM) hydrogel that has been shown to increase regeneration of injured peripheral nerves. They will combine this technology with post-surgical therapy to observe how they may work together to synergistically improve recovery after nerve reconstruction.
"Initial data from our study show that the nerve gel increases the rate of recovery and functional outcomes in a crush injury model," said Mr. Meder. "We hope to further increase nerve recovery by applying an electrical stimulation therapy, which has been used clinically to increase nerve regeneration."
The Symposium on Regenerative Rehabilitation is a part of the educational efforts of the Alliance for Regenerative Rehabilitation Research and Training (AR3T) – a multi-institutional network of laboratories at the University of Pittsburgh, Stanford University, Mayo Clinic, and the University of Texas at Austin.  AR3T is an NIH-funded resource center that helps to develop research collaborations, provides educational opportunities, and funds pilot projects and technology development projects that will benefit the research community.
Congratulations, Mr. Meder!
1 Antfolk C, D'Alonzo M, Rosén B, Lundborg G, Sebelius F and Cipriani C. 2013 Sensory feedback in upper limb prosthetics. Expert Rev. Med. Devices, 10 45–54.
2 Taylor CA, Braza D, Rice JB, Dillingham T. The incidence of peripheral nerve injury in extremity trauma. Am J Phys Med Rehabil, 2008;87(5):381-5.
---
Badylak Lab Student to Receive Bioengineering Graduate Student Award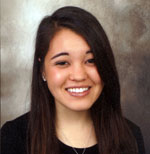 From the laboratory of McGowan Institute for Regenerative Medicine Deputy Director Stephen Badylak, DVM, PhD, MD, Professor in the Department of Surgery and Director of the Center for Pre-Clinical Tissue Engineering within the Institute, graduate student Lindsey Saldin has been selected to receive the Bioengineering Graduate Student Award.
Ms. Saldin is a doctoral student within the Bioengineering Department at the University of Pittsburgh. Her research interests focus on developing tissue-engineered models of cancer using ECM scaffolds, to investigate how normal, inflammatory, and neoplastic microenvironments regulate the progression of esophageal adenocarcinoma.
Ms. Saldin will receive this award on December 6, 2018, at 4pm, University of Pittsburgh 157 Benedum Hall.  During this time, she will also highlight her research with a presentation entitled, "Esophageal Extracellular Matrix Hydrogel to Restore Dysregulated Microenvironment-Cell Signaling for Treatment of Esophageal Disease".
Congratulations, Ms. Saldin!
---
Regenerative Medicine Podcast Update
The Regenerative Medicine Podcasts remain a popular web destination. Informative and entertaining, these are the most recent interviews:
#190 –– Drs. Jeff Ross and Stephen Badylak discuss their collaboration in researching whole organ regeneration.
Visit www.regenerativemedicinetoday.com to keep abreast of the new interviews.
---
PUBLICATION OF THE MONTH
Author:  Beckwitt CH, Clark AM, Ma B, Whaley D, Oltvai ZN, Wells A
Title: Statins attenuate outgrowth of breast cancer metastases.
Summary: BACKGROUND: Metastasis in breast cancer foreshadows mortality, as clinically evident disease is aggressive and generally chemoresistant. Disseminated breast cancer cells often enter a period of dormancy for years to decades before they emerge as detectable cancers. Harboring of these dormant cells is not individually predictable, and available information suggests that these micrometastatic foci cannot be effectively targeted by existing therapies. As such, long-term, relatively non-toxic interventions that prevent metastatic outgrowth would be an advance in treatment. Epidemiological studies have found that statins reduce breast cancer specific mortality but not the incidence of primary cancer. However, the means by which statins reduce mortality without affecting primary tumor development remains unclear.
METHODS: We examine statin efficacy against two breast cancer cell lines in models of breast cancer metastasis: a 2D in vitro co-culture model of breast cancer cell interaction with the liver, a 3D ex vivo microphysiological system model of breast cancer metastasis, and two independent mouse models of spontaneous breast cancer metastasis to the lung and liver, respectively.
RESULTS: We demonstrate that statins can directly affect the proliferation of breast cancer cells, specifically at the metastatic site. In a 2D co-culture model of breast cancer cell interaction with the liver, we demonstrate that atorvastatin can directly suppress proliferation of mesenchymal but not epithelial breast cancer cells. Further, in an ex vivo 3D liver microphysiological system of breast cancer metastasis, we found that atorvastatin can block stimulated emergence of dormant breast cancer cells. In two independent models of spontaneous breast cancer metastasis to the liver and to the lung, we find that statins significantly reduce proliferation of the metastatic but not primary tumor cells.
CONCLUSIONS: As statins can block metastatic tumor outgrowth, they should be considered for use as long-term adjuvant drugs to delay clinical emergence and decrease mortality in breast cancer patients.
Source:  Br J Cancer. 2018 Oct;119(9):1094-1105. doi: 10.1038/s41416-018-0267-7. Epub 2018 Nov 7.
---
GRANT OF THE MONTH
PI: Piervincenzo Rizzo (Principal Investigator), Ian Conner (Co-Principal Investigator), Samuel Dickerson (Co-Principal Investigator)
Title: A new sensing device for disaster prevention and biomedical applications
Description: In petrochemical and nuclear power plants, aging pipelines and harsh environment call for advanced methodologies to monitor the intricate network of piping to prevent catastrophic explosions. Flow-accelerated corrosion and erosion-corrosion are among the most common degradation modes of the steel piping. One of the maintenance paradigms to mitigate the risks of structural failures consists of measuring the thickness of pipe walls periodically, at predefined locations using conventional nondestructive evaluation methods. However, this maintenance strategy can do little when flaws are induced or become critical between two maintenance inspections. In addition, the intricate network of pipes, some of which operating at very high temperature, makes periodic inspection neither trivial nor inexpensive. In this project, we propose a new transduction mechanism that can be used to monitor continuously the pipes of interests. The transducer consists of four main components: a chain of a few millimeter spherical particles able to sustain the propagation of highly nonlinear solitary waves; a mechanism to trigger the waves in the chain; an embedded sensor to detect the waves; a hardware system to process in-situ the data and transmit valuable information wirelessly. The research hypothesis is that certain characteristics of the waves are dependent on the thickness of the pipe. If the hypothesis will be validated, the new transducer will allow the continuous monitoring of the structure of interest without plant shutdown, and will not suffer from data fidelity due to high-temperature operation or variability associated with coupling mechanism. Ultimately, the proposed transducer shall enable the remote measurement of the wall thickness of pipes operating at any temperature and at any location, above and below ground. While studying the fundamental principles of this new transducer to address the engineering problem of pipe bursts, the investigators will explore the feasibility of the transducer, opportunely downscaled and designed, at measuring the intraocular pressure of the human eye. The objective is to allow glaucoma patients to perform frequent self-measurement of their intraocular pressure without the burden of clinical visits. This will benefit the millions of patients that suffer from glaucoma, an age-related disease and the second leading cause of blindness in the world. To this end, this project represents the initial step towards the development of a new portable tonometer for self-measurements to allow glaucoma patients capturing the spontaneous circadian rhythm of the eye pressure.
The two main technological innovations that are expected from the scientific advancements of this project are: (1) a new transducer for the remote measurement of metallic pipe thickness operating at any temperature and at any location; and (2) a new trans-palpebral tonometer to perform self-measurements anywhere anytime. The research team is formed by an expert in solitary wave propagation and nondestructive evaluation an expert in the electronic development of electrochemical sensors and an eye care professional with experience in glaucoma and cataract surgery. A graduate student and a post-doc will work on the project. Many graduates and undergraduates will be impacted as well, a plan to incorporate a few laboratory sessions in their cross-listed courses. Following a consolidated record of activities, the Investigators are committed to educating the youngest through outreach activities, volunteering, or judging at international competitions. Finally, the project results will be presented at international conferences and disseminated through peer-reviewed publications.
Source: National Science Foundation
Term: September 1, 2018 – August 31, 2021 (Estimated)
Amount: $360,000