What's Happening At The McGowan Institute?
The Lancet Features Tissue Engineering Work of Dr. Stephen Badylak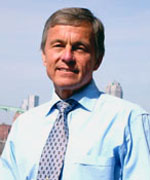 McGowan Institute for Regenerative Medicine deputy director Stephen Badylak, DVM, PhD, MD, professor in the Department of Surgery, University of Pittsburgh, and director of the Center for Pre-Clinical Tissue Engineering within the McGowan Institute, is a member of a team of researchers involved in the study entitled "Engineered whole organs and complex tissues" which was published in The Lancet recently.  The other authors of this featured series paper are:
Paolo Macchiarini, MD, PhD , head and chairman of the Hospital Clínic (Barcelona Metro) de Barcelona, University of Barcelona in Barcelona, Spain, as well as professor of surgery at the University of Barcelona in Spain and at the Hannover Medical School in Hannover, Germany, and director, Advanced Center of Translational Regenerative Medicine, Stockholm, Sweden
Daniel Weiss MD, PhD, associate professor of medicine, University of Vermont College of Medicine, Pulmonary and Critical Care Medicine, Vermont Lung Center , and associate professor, Cell and Molecular Biology, University of Vermont, Burlington
Arthur Caplan PhD, Emmanuel and Robert Hart Director of the Center for Bioethics and the Sydney D. Caplan Professor of Bioethics, University of Pennsylvania, Philadelphia
Stem cells are widely researched for their therapeutic use.  An important potential application of human stem cells, through a more complete understanding of the genetic and molecular controls of cell division and differentiation, is the generation of cells and tissues that could be used for tissue engineering and cell-based therapies.  Stem cells technology could be used in the future to produce new tissues and even new organs without the need for transplantation.  Per the principles of regenerative medicine, there are 3 key components necessary for the tissue engineering of either a tissue or an organ:  a scaffold, cells, and a bioreactor (the scaffold and cells are combined here).  Although the science of tissue engineering has made great strides, there are still many scientific challenges and ethical issues which must be addressed.  In their paper, Drs. Badylak, Macchiarini, Weiss, and Caplan explain:
End-stage organ failure is a key challenge for the medical community because of the ageing population and the severe shortage of suitable donor organs available. Equally, injuries to or congenital absence of complex tissues such as the trachea, esophagus, or skeletal muscle have few therapeutic options. A new approach to treatment involves the use of three-dimensional biological scaffolds made of allogeneic or xenogeneic extracellular matrix derived from non-autologous sources. These scaffolds can act as an inductive template for functional tissue and organ reconstruction after recellularization with autologous stem cells or differentiated cells. Such an approach has been used successfully for the repair and reconstruction of several complex tissues such as trachea, esophagus, and skeletal muscle in animal models and human beings, and, guided by appropriate scientific and ethical oversight, could serve as a platform for the engineering of whole organs and other tissues.
---
UPCOMING EVENTS
The 7th Symposium of Biologic Scaffolds for Regenerative Medicine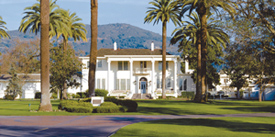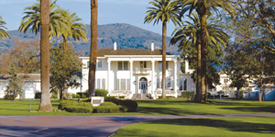 Stephen F. Badylak, DVM, PhD, MD will be the chairperson at the 7th Symposium of Biologic Scaffolds for Regenerative Medicine, to be held at the Silverado Resort – Napa Valley, California on April 26 – 28, 2012. Invited speakers include:
Julia E. Babensee, PhD (Georgia Institute of Technology)
Mina J. Bissell, PhD (University of California, Berkley)
Claudio Calabrese, MD (Universita' degli studi di Firenze)
Karen L. Christman, PhD (University of California, San Diego)
Allen Gabriel, MD, FACS (PeaceHealth Medical Group)
Blair A. Jobe, MD, FACS (University of Pittsburgh Medical Center)
Massimo Locati, MD (University of Milan)
Paolo Macchiarini, MD, PhD (University of Barcelona)
Dennis P. Orgill, MD, PhD (Brigham and Women's Hospital)
Harald C. Ott, MD (Massachusetts General Hospital)
Buddy Ratner, PhD (University of Washington)
John Scott Roth, MD, FACS (University of Kentucky Medical Center)
James Tidball, PhD (University of California, Los Angeles)
For more information and to register, please click here.  The registration fee will increase by $100 on April 1, 2012.
---
SCIENTIFIC ADVANCES
McGowan Institute for Regenerative Medicine Holds Its Annual Retreat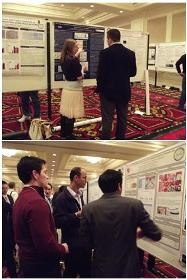 The McGowan Institute for Regenerative Medicine held its 2012 Retreat March 4-7, 2012.  The focus was on peer-to-peer networking, and the forum provided many chances to explore collaborative opportunities with other researchers and participating guests and external partners who are working to bring regenerative medicine technologies to clinical use.
The participation and contributions of the external participants – along with McGowan Institute for Regenerative Medicine faculty and trainees – provided for insightful discussions and identification of opportunities for collaboration.
In addition to the welcome address, "State of the Institute," from William Wagner, PhD, interim director, McGowan Institute, the retreat program included special presentations by the following guests:
Leonard Zon, MD, Grousbeck Professor in Hematology/Oncology, Director, Stem Cell Research Program, Children's Hospital-Boston: "Pathways Regulating Stem Cell Self-Renewal and Differentiation"
Murray Aitken, Executive Director, IMS Institute for Healthcare Informatics, IMS Health, Inc: "Achieving the Full Potential of Regenerative Medicine: The Role of Healthcare Data to Support Commercial Success and Patient Care"
Also, a very segment of the retreat featured three patients who recently benefitted from medical technologies developed by McGowan Institute affiliated faculty.  In addition to hearing from the scientists and/or clinicians involved with the treatments, the audience heard from the patients about their experiences before and after their medical procedures.  The guest patients were:
Sheila Advento, first woman double-hand transplant recipient (with Vijay Gorantla, MD, PhD, associate professor of surgery in the Department of Surgery, Division of Plastic Surgery at the University of Pittsburgh, and administrative medical director of the Pittsburgh Reconstructive Transplant Program at UPMC)
Sergeant Ronald Strang, ECM-induced regeneration of muscle tissue (with Stephen Badylak, DVM, PhD, MD, deputy director, McGowan Institute, professor of surgery, University of Pittsburgh, and director, McGowan Institute Center for Pre-Clinical Tissue Engineering, and Peter Rubin, MD, chief of the Division of Plastic and Reconstructive Surgery and associate professor at the University of Pittsburgh, co-director of the Adipose Stem Cell Center and co-director of the UPMC Aesthetic Plastic Surgery Center)
Matt Uram, first burn patient treated with the skin gun burn therapy (with Jörg Gerlach, MD, PhD, professor, Department of Surgery, University of Pittsburgh, and head of the Bioreactor Group)
The retreat program also included a great collection of scientific presentations given by these invited researchers from other institutions and agencies (in alphabetical order):
Again this year, the University of Pittsburgh Office of Enterprise Development (OED) hosted the "Innovator Elevator Pitch." This event consisted of a series of scheduled brief presentations from participating students on the value of their technology to an audience which included industry participants and venture capitalists.  Pictured along with Andrew Remes, PhD, associate director of the OED, are this year's winners of project funds: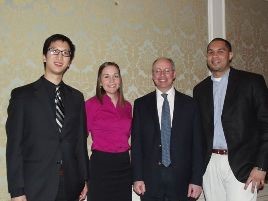 First place: Da-Tren Chou/Amy Chaya – OsteoMag: Degradable Metallic Bone Fixation. The students work with Prashant Kumta, PhD, the Edward R. Weidlein Chair at the University of Pittsburgh Swanson School of Engineering and professor in the Departments of BioEngineering, Chemical and Petroleum Engineering, and Mechanical Engineering and Materials Science, and Charles Sfeir, DDS, PhD, associate professor at the University of Pittsburgh Department of Oral Medicine and Pathology and secondary appointments within the departments of Biomedical Engineering and Materials Science and Engineering at Carnegie Mellon University, respectively.
Second place: Satish Singh – Resorbable Calcium Phosphate Putty (ReCaPP) Satish also works in Dr. Kumta's laboratory.
This event was a great opportunity to present the potential value of emerging technologies.  The event was judged by the audience.  The panel members, who provided feedback to each of the presenters, were:
Michael Lang, Executive in Residence, Office of Enterprise Development
Pratap S. Khanwilkar, PhD, Professor, Bioengineering and Coulter Program Director
The OED will transfer funds to the winning investigators' accounts following submission to the OED of a spending plan (project description, budget, timeline) that the OED will approve. The money is only to be spent on activities that further the technology toward commercialization and may include for example market assessment, prototype development, and animal testing. The research can be at any stage but must be able to demonstrate that the technology has potential for commercialization. At the completion of the project the investigator will submit a report to the OED. At the end of the project the investigator will demonstrate how the award has been used to bring their technology closer to commercialization.
The poster session, which had more entries than any other retreat, was effective in introducing the focus of the retreat and interests of the faculty and the guests.  Kacey Marra, PhD, associate professor, Department of Surgery, University of Pittsburgh, director of the Plastic Surgery Laboratory as well as co-director of the Adipose Stem Cell Center, and her committee organized the session and judged the posters.  The winners of the poster session were:
Category: Tissue Engineering

First Place: Tissue-engineered organized dentin-pulp complexes require proper cell-cell communication. N. Syed-Picard, T. Jayaraman, R.S.K. Lam, E. Beniash, C. Sfeir
Honorable Mention: The effect of source animal age upon the in-vivo remodeling characteristics of an extracellular matrix scaffold.  Brian Sicari, Scott A. Johnson, Bernard Siu, Peter Crapo, Kerry Daly, Hongbin Jiang, Chris Medberry, Steve Tottey, Neill Turner, Stephen Badylak
Category: Cellular Therapies
First Place: A one, two finish of β-catenin: targeting the synthesis and activity of β-catenin in hepatocellular carcinoma by novel drugs and peptide-nucleic acids. Evan Delgado, Harshitha Mannam, Stephen Strom, Raman Bhal, Danith Ly, Gabriela Mustata, Paul Monga
Honorable Mention: Loss of β-catenin in hepatocytes leads to paradoxical increase in DEN/PB induced HCC.  Prince Awuah, SP Monga
Category: Medical Devices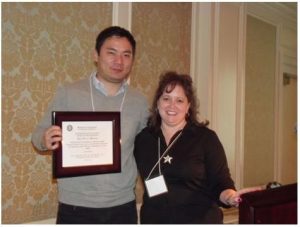 First Place: Biomechanical evaluation of bioabsorbable polymer interference screws for ACL reconstruction at time zero and 12 weeks of healing in a goat model. E. Kim, M.M. Tei, A.N. Pickering, K.F. Farraro, S.L-Y. Woo
Honorable Mention: Bioactive hollow fiber membranes coated with chitosan and carbonic anhydrase for artificial lung applications.  Kimmel JD, Arazawa DA, Federspiel WJ (not pictured)
Category: Modeling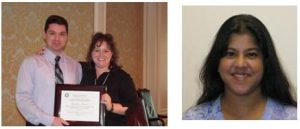 Fheight="129″ irst Place: Effect of geometry on stress distribution in the Heinike-Mikulicz strictureplasty. Alkiviadis Tsamis,  Luka Pocivavsek, David A. Vorp
Honorable Mention: A multiscale, agent-based computational model of liver inflammation, cirrhosis, and cancer. Joyeeta Dutta-Moscato, Alexey Solovyev, Qi Mi, Taichiro Nishikawa, Alejandro Soto-Gutierrez, Ira Fox, Yoram Vodovotz
Last but not least, winners of the random number drawings included Chris Pekor, Jason Tchao, and Jacqueline Bliley.  Prizes were courtesy of Nemacolin Woodlands.
Special thanks are extended to all who made this year's retreat a success!
---
New Valve Offers Relief for Aortic Stenosis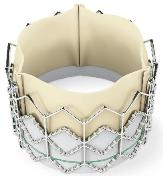 Three McGowan Institute for Regenerative Medicine affiliated faculty members—Joon Sup Lee, MD, William Anderson, MD, and Thomas Gleason, MD—were involved in the successful implant of a newly FDA-approved valve in patients suffering from severe aortic stenosis, a debilitating narrowing of the heart's aortic valve that often causes shortness of breath, lightheadedness, and fatigue.  UPMC is the first hospital in the region to offer this new treatment option called the Sapien Transcatheter Heart Valve (pictured).
Treatment with the Sapien valve has been shown to greatly improve the quality of life for those who suffer from aortic stenosis, which affects as many as 500,000 people in the U.S. This condition can interfere with day-to-day activities such as walking or climbing stairs. Traditionally, a patient's only option was to have open-heart surgery to replace the aortic valve, but the procedure was often deemed too risky for elderly patients, who are most prone to the condition.
The Sapien valve is implanted via catheter  making the procedure less invasive and more appropriate for patients deemed too high risk or unsuitable for open-heart surgery.
"Unfortunately, we're seeing an increased number of patients who are not good surgical candidates. This is a promising alternative and we're pleased to provide this option to our patients," said Dr. Lee, co-director of the UPMC Heart and Vascular Institute.
UPMC cardiologists implanted the valves in two patients last month, including a 91-year-old man with a previous history of open-heart surgery who was considered too high risk for open heart aortic replacement surgery.
"A day after the procedure, he was walking. This is making a real difference in his quality of life," said Dr. Anderson, an interventional cardiologist who performed the procedure with Dr. Gleason, co-director of UPMC's Center for Heart Valve Disease.
The FDA approved the use of the Sapien valve, made by Edwards Lifesciences, in November 2011.
Illustration: The Sapien Transcatheter Heart Valve was approved by the FDA in 2011 for the treatment of severe aortic stenosis. –Edwards Lifesciences
---
Through Regenerative Medicine, Patients in Need May One Day Get Support for a Failing Liver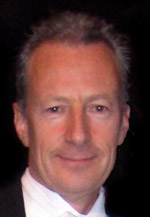 Adam Piore, Discover magazine, recently highlighted the novel regenerative medicine technique under development by McGowan Institute for Regenerative Medicine faculty member Eric Lagasse, PharmD, PhD, associate professor in the Department of Pathology at the University of Pittsburgh and the director of the Cancer Stem Cell Center at the McGowan Institute.  In his article, Mr. Piore describes Dr. Lagasse's discovery of turning any one of the body's 500 lymph nodes into an incubator that can derive liver function.  This concept, currently being studied in pre-clinical trials, may one day eliminate the need for a liver donor for a liver transplant—patients suffering end-stage liver diseases could get liver function from lymph nodes injected with hepatic cells.
Organogenesis is the process by which internal organs are formed. This complex biological process takes place during the embryonic phase but, in some cases, is reactivated during regenerative processes like after a hepatectomy when the liver regenerates itself.  In his laboratory, Dr. Lagasse and his team have proposed a new paradigm for tissue remodeling and eventually organogenesis, by using lymph nodes as in vivo bioreactors to grow tissue or organ substitutes. Currently, the laboratory is involved in several tissue remodeling experiments and more specifically in developing ectopic liver function in the lymph nodes.
In many ways, lymph nodes are ideal bioreactors for growing new liver tissue.  They have an unusual capacity to expand.  They have ready access to the bloodstream, which nurtures new cells with nutrients as well as hormones and signally agents needed for growth.  And since the body has many lymph nodes, some can sacrifice their traditional duties to grow liver tissue.
This approach addresses some of the solutions to the development of complex 3-dimensional organs and in the future will be applied to repair tissue functions in several models of human disease, thus being not only limited to liver failure.
"We're talking about bioreactors that could grow any number of tissues inside the body," Dr. Lagasse said.  "This could work for any organ that secretes things or produces cells."
This work is early-stage research and many milestones must be realized before this concept could be implemented in a clinical setting.
---
UPCI Summer Academy Receives Grant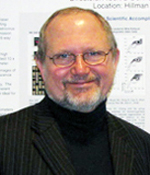 McGowan Institute for Regenerative Medicine affiliated faculty member Michael Lotze, MD, vice chair, Department of Surgery with the University of Pittsburgh School of Medicine, is pleased that the University of Pittsburgh Cancer Institute (UPCI) has been awarded $194,400 over 3 years by the Doris Duke Charitable Foundation (DDCF) to expand minority high school student participation in summer research programs. With the foundation's funds, the UPCI Summer Academy will be one of five high school programs at Pitt recruiting students into clinical research positions. The Summer Academy prepares rising high school seniors to further their studies in science, technology, engineering, and mathematics and to consider careers in cancer care and research.
"Our high school Summer Academy is a true labor of love for the cancer researchers and administrators who run it," said Dr. Lotze, the program's director. "We are thrilled to be one of nine institutions to receive support from DDCF. Our program is strongly committed to understanding and eliminating disparities in health and health care, and this grant will allow us to expand our program, accepting more students than in previous years."
"The ultimate goal of our grant is to increase the diversity of the biomedical research workforce," said Betsy Myers, program director for medical research at DDCF. "While they are the fastest growing segment of the U.S. population, minorities remain underrepresented in medical research careers. We hope that early engagement in the scientific process will motivate students to pursue a career in clinical research or a related field."
Students accepted into the DDCF clinical research program will work directly with researchers in clinical research training programs to develop, nurture, and support their interest and aptitude in pursuing a career in clinical research.
The Summer Academy offers DDCF scholars 8 weeks of didactic and experiential learning at two different sites, The Hillman Cancer Center in Shadyside and the Magee-Womens Research Center in Oakland.
---
Biomimetics Is Focus of Senior Vice Chancellor's Research Seminar Series Lecture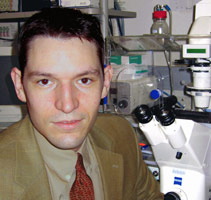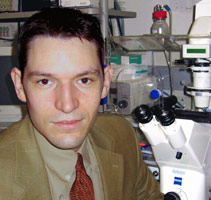 McGowan Institute for Regenerative Medicine faculty member Steven Little, PhD, assistant professor of chemical engineering and of bioengineering, Swanson School of Engineering, and assistant professor of immunology, School of Medicine, recently delivered a lecture in the 2012 Senior Vice Chancellor's Research Seminar series.  The title of Dr. Little's presentation was "Medicine That Imitates Life through Biomimetic Drug Delivery."
Loosely defined, biomimetics is the emulation of biological elements or processes to solve human problems. The Little research group intends to reproduce the basic spatio-temporal information transfer that naturally occurs between the cells in our body to regulate biological form and function. Currently, such an aim is out of the reach of modern medicine.
However, it is now possible to engineer synthetic constructs that mimic the prose and context of cell-driven "communication," with the goal of inducing and/or regulating key biological processes. For example, using recent advances in the design of controlled release formulations, simple temporal control over the release of specific growth factors can induce robust formation of specific tissues that naturally regenerate. This concept can also be used to reproduce spatial information that cells—and tumors—employ to manipulate immunological responses.
Cells communicate a wealth of information during cell-cell contact through surface anisotropy (i.e., uniform patterns of discrete functional moieties). The Little lab has developed techniques to produce ordered patches of biological molecules on the surface of cell-sized microspheres, effectively creating a synthetic cellular synapse. Collectively, these new tools can effectively reproduce biological context and have already shown significant promise as next-generation medical treatments in a variety of disease models in which current medical treatments have failed.
The Senior Vice Chancellor's Research Seminar series is open to all interested University of Pittsburgh and Carnegie Mellon University faculty, students, and staff.
---
AWARDS AND RECOGNITION
Dr. Prashant Kumta Honored by Forbes India Magazine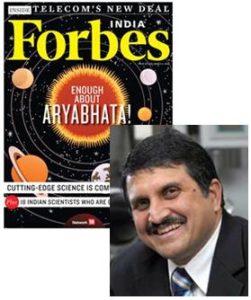 McGowan Institute for Regenerative Medicine affiliated faculty member Prashant Kumta, PhD, the Edward R. Weidlein Chair at the University of Pittsburgh Swanson School of Engineering and professor in the Departments of BioEngineering, Chemical and Petroleum Engineering, and Mechanical Engineering and Materials Science, was recently featured in Forbes India magazine which focuses on science and technology.  Dr. Kumta was identified as one of "18 Indian Minds Who Are Doing Cutting Edge Work."  The magazine honored him as a scientist working in the fields of energy and medicine.
Dr. Kumta has more than 150 refereed journal publications and he holds four patents.  His work spans two different fields—energy and medicine. In energy storage, he works with nanoparticles and in medicine, with biodegradable nanomaterials that have applications in gene therapy and regenerative medicines.
In the mid-1990s, Dr. Kumta asked a game changing question:  Why not create degradable ceramic material using calcium and phosphate? That led to at least two breakthroughs—one in gene therapy and the other in regenerative medicine. In gene therapy, he developed a safe and efficient way to deliver genes to cells. By combining nanomaterials with other materials, he has found a way to stabilize bone wounds and enhance regeneration. This patented work is slated to proceed toward FDA approval.
In energy, Dr. Kumta's research could lead to a new generation of lithium-ion batteries that can store more power and last longer. Currently, India is set to become one of the biggest consumers of electronic goods like mobile phones, cameras, and laptops even before the power infrastructure catches up. His work in energy storage will help and benefit India.
Dr.  Kumta received a Bachelor of Technology with honors in metallurgical engineering from the Indian Institute of Technology, Bombay, India. He is in discussion with Prof. Rudra Pratap at the Indian Institute of Science, Bangalore, to initiate some collaborative work in biotechnology.
Dr. Kumta is passionate about doing excellent scientific work. "I remain hopeful that the scientific work will lead to novel technologies for improving the quality of life all over the world," he says.
---
Dr. Savio Woo Receives 2012 IEEE Gold Medal for Innovations in Healthcare Technology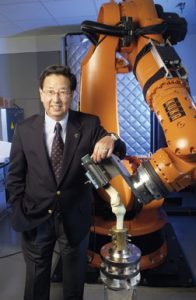 The Institute of Electrical and Electronics Engineers (IEEE) has named McGowan Institute for Regenerative Medicine faculty member Savio Woo, PhD, DSc, DEng, Distinguished University Professor of Bioengineering and founder and director of the Musculoskeletal Research Center (MSRC) in the Pitt Swanson School of Engineering's Department of Bioengineering, as the 2012 recipient of the IEEE Gold Medal for Innovations in Healthcare Technology.
The prestigious award is presented for outstanding contributions and/or innovations in engineering within the fields of medicine, biology, and healthcare technology. It is sponsored by the IEEE's Engineering in Medicine and Biology Society. The IEEE, which is the world's largest professional association for the advancement of technology, recognized Dr. Woo for "pivotal contributions to biomechanics and its application to orthopaedic surgery and sports medicine."
"Savio Woo is a great scientist and engineer," said Gerald D. Holder, the Swanson School's U.S. Steel Dean of Engineering. "Dr. Woo has previously been awarded the Olympic Gold Medal in Sports Medicine, the only engineer ever to be so recognized, and this award cements his status as one of the leading healthcare engineers in the world."
As a pioneer in biomechanics research and education, Dr. Woo is known for having profoundly impacted the field of sports medicine and the management of ligament and tendon injuries, in particular. He and his team have developed the concept of "controlled motion is good," showing the benefits of joint movement and early weight-bearing activities during rehabilitation compared to immobilization following surgery. Dr. Woo used robotic technology together with bi-planar fluoroscopy to replicate motions of the knee and shoulder in everyday activities and determined the forces that these motions generate in ligaments and tendons. Such knowledge has led to improved surgical procedures and better recovery time for patients with injuries.
Read more…
---
McGowan Institute for Regenerative Medicine Faculty Members Receive Chancellor's Awards
Two McGowan Institute for Regenerative Medicine faculty members recently received the University of Pittsburgh Chancellor's faculty awards.  The honorees include:
William Wagner, PhD, professor in the departments of surgery, bioengineering and chemical and petroleum engineering, and interim director of the McGowan Institute for Regenerative Medicine. Dr. Wagner received the distinguished research award in the senior scholar category. The senior scholar category recognizes "an outstanding and continuing record of research and scholarly activity."
Steven Little, PhD, assistant professor and Bicentennial Alumni Faculty Fellow in the Department of Chemical and Petroleum Engineering, Swanson School of Engineering. Dr. Little received the distinguished research award in the junior scholar category. The junior scholar research category recognizes those "whose exceptional early contributions have demonstrated great potential and have already produced a measure of international standing."
Chancellor Nordenberg recognized the work of Dr. Wagner and his research team.
"You are known for your clinically oriented biomaterials research and development and, in particular, for defining disease-specific needs that drive the design of new materials and techniques," the chancellor wrote.
"Your research group has made substantial and continuing contributions to the field of biomaterials, particularly in the development of biodegradable, elastic polymers that are essential for soft tissue engineering. The processing and application of these materials as temporary technical supports to intervene in cardiovascular disease has the potential to substantially alter how patients are treated following a heart attack and during surgery when artherosclerosed vessels are bypassed."
Dr. Wagner told the University Times, "I was certainly delighted, but also honored. I have had the pleasure of knowing and, in some cases, working with previous winners of this award. To join their company is quite meaningful to me."
Dr. Little's lab team focuses on therapies that are biomimetic, that is, they replicate the biological function and interactions of living entities using synthetic systems. The research team collaborates heavily with faculty from the McGowan Institute for Regenerative Medicine, the Starzl Institute of Transplantation, and the Center for Craniofacial Regeneration.
Chancellor Nordenberg noted that Dr. Little's research "has impacted the controlled release of drugs, creating more effective treatment regimes. Specifically, your work on a 'tool box' for designing controlled-release polymers that will give desired release profiles is truly groundbreaking. You have developed fundamentally new ways to incorporate 'cell-like communications' into artificial particles and thereby achieve results that cannot be produced by the previous state-of-the-art release vehicles. Your very recent work on synthesizing chemically patterned, or 'patchy,' particles is also pioneering in its implications for developing a new paradigm for controlled release."
Dr. Little told the University Times, "I was really honored to win this award. I've won awards before, but this one is really prestigious partly because it requires four letters of support from essentially national figures. I do science all the time, which also means going to conferences, and there people are always hard on you, which you need. But to read the praise I got in these letters, especially at a young age, was very gratifying."
---
Regenerative Medicine Podcast Update
The Regenerative Medicine Podcasts remain a popular web destination. Informative and entertaining, these are the most recent interviews:
#106 –– Dr. John Curci is an Associate Professor of Surgery, Division of General Surgery, Vascular Surgery Section at Washington University in St. Louis. Dr. Curci discusses his research on abdominal aortic aneurysm.
#107 –– Dr. J. Peter Rubin is the Chief of the Division of Plastic and Reconstructive Surgery and Associate Professor at the University of Pittsburgh. Dr. Rubin discusses his upcoming clinical trials in facial and breast reconstruction.
Visit www.regenerativemedicinetoday.com to keep abreast of the new interviews.
---
Publication of the Month | March 2012
| | |
| --- | --- |
| Authors: | Badylak SF, Weiss DJ, Caplan A, Macchiarini P. |
| Title: | Engineered whole organs and complex tissues. |
| Summary: | End-stage organ failure is a key challenge for the medical community because of the ageing population and the severe shortage of suitable donor organs available. Equally, injuries to or congenital absence of complex tissues such as the trachea, oesophagus, or skeletal muscle have few therapeutic options. A new approach to treatment involves the use of three-dimensional biological scaffolds made of allogeneic or xenogeneic extracellular matrix derived from non-autologous sources. These scaffolds can act as an inductive template for functional tissue and organ reconstruction after recellularisation with autologous stem cells or differentiated cells. Such an approach has been used successfully for the repair and reconstruction of several complex tissues such as trachea, oesophagus, and skeletal muscle in animal models and human beings, and, guided by appropriate scientific and ethical oversight, could serve as a platform for the engineering of whole organs and other tissues. |
| Source: | Lancet. 2012 Mar 10;379(9819):943-52. |
---
Grant of the Month | March 2012
PI
Peter Wearden
Co-PI
Nikolai M. Krivitski, Tim Maul
Title
Bedside Monitor to Quantify Cardiac Shunt Flow in Newborns and Small Children
Summary:
There is no current technology for routine measurement of shunt flow (Qp:Qs – ratio of pulmonary to systemic blood flow) in newborns and small children in the intensive care unit (ICU). Current methods either require placement of highly invasive catheter or depend on assumptions, leading to risky and less accurate measurement of shunt flow. Timely and accurate quantitative assessment of Qp/Qs permits successful pharmacologic, ventilator or fluid therapy or in time surgical intervention. Hence routine measurement of shunt flow is vital in the management of critically ill newborn and small children with cardiac defects.

This SBIR grant will allow us to develop mathematical models and algorithms accounting for various shunts, clinical and physiological conditions. These will then be implemented into a monitor that could be used clinically at the bedside in a non-invasive manner with patients having in situ arterial and central venous catheters. The approach is based on well-established indicator dilution principles using innocuous isotonic saline as an indicator. These factors make the proposed monitor eminently suitable for used with neonatal and pediatric ICU patients.

Main objectives of this proposal include –

Development of mathematical models and software algorithms for accurately quantifying shunt flow
Perform feasibility and validation testing of shunt flow measurements in animal models
Perform feasibility and clinical comparison of shunt flow measurements in newborns and small children.

These objectives will be achieved in a concerted effort by Transonic's R&D staff, and its collaborators at University of Pittsburgh, PA and Crouse Hospital, NY.

Successfully accomplishing Phase-I goals will test the feasibility of the proposed approach and guide further research to develop and clinically validate the first of its kind Bedside monitor for quantitative measurement of shunt flow in critically ill newborns and small children.

Source:
Transonic Systems
Term
09/01/11 – 07/31/13
Amount
$60,000 total in Year 1 and $50,000 total in Year 2
---
Newsletter Comments or Questions: McGowan@pitt.edu