---
Pitt Researcher Named Inventor of the Year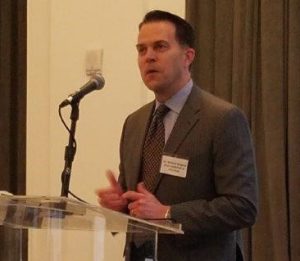 William Wagner, PhD, director of the McGowan Institute for Regenerative Medicine and professor of Surgery, Bioengineering and Chemical Engineering at the University of Pittsburgh, has been selected as the 2018 Inventor of the Year by the Pittsburgh Intellectual Property Law Association.
"It's an honor for my team and I to be recognized by the Pittsburgh Intellectual Property Law Association on behalf of our efforts," said Dr. Wagner. "This is a welcome recognition of our work in translating research from the bench to the bedside and developing technologies that address unmet clinical needs."
The award also recognizes the positive, significant economic impact the McGowan Institute for Regenerative Medicine has had within the western Pennsylvania region. Under Dr. Wagner's direction, the McGowan Institute is a leader in medical device commercialization and regenerative medicine technologies. The institute has made an international impact on healthcare with its development of circulatory assist devices, pulmonary assist devices and extracellular matrix-based materials for regenerative repair and healing.
In addition to leading the McGowan Institute for Regenerative Medicine, Dr. Wagner also co-founded Neograft Technologies, which is developing new treatment options for coronary artery bypass surgery, has raised over $34 million in funding to date.
Dr. Wagner has 26 issued patents and 27 additional patent filings to his name. Wagner and his colleagues' most recent invention includes a fluid material that gels upon injection into tissues and then acts to control inflammation and direct tissue healing. Wagner has also invented a series of new biodegradable, elastic polymers that can be used to slow the dilatation of the heart following a heart attack as well as be used in other applications, such as creating heart valves.
---
RESOURCES AT THE MCGOWAN INSTITUTE
May Histology Special
Mast cells play a key role in the inflammatory process.
A mast cell is a myeloid derived cell and is part of the immune system.  Mast cells contain many distinctive granules rich in histamine and heparin. Although best known for their role in allergy and anaphylaxis, mast cells play an important protective role as well, being intimately involved in angiogenesis, and defense against pathogens, and wound healing.
Toluidine blue is one of the most common stains for acid mucopolysaccharides and glycoaminoglycans, which are both components of mast cells granules.



You'll receive 20% off Toluidine Blue Staining for the entire month of May when you mention this ad.  Email perezl@upmc.edu or call 412-624-5265.
As always, you will receive the highest quality histology in the lowest amount of time.
Did you know the more samples you submit to the histology lab the less you pay per sample?  Contact Lori to find out how!
---
UPCOMING EVENTS
7th Annual Internal Symposium on Regenerative Rehabilitation Symposium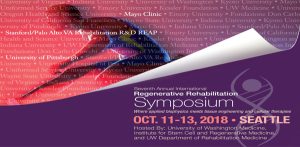 The Symposium on Regenerative Rehabilitation is the largest medical and scientific conference specific to Regenerative Rehabilitation in the world, bringing together two disparate disciplines, regenerative medicine and rehabilitative research, into one synergistic field of science. Innovative ideas, concepts and technologies were shared, deliberated and debated at this premier event.   This new and innovative approach combines discoveries in tissue engineering and cellular therapies with rehabilitative treatments, resulting in improved functional outcomes for patients. This Symposium encourages the participation of scientists, clinicians and physical therapists who are in the fields of regeneration, physical medicine and rehabilitation. The Symposium agenda is designed to create a platform for bridging these areas of expertise in a setting that fosters discussion, interaction, cross-discipline pollination and networking.
The Symposium will be held October 11-13, 2018 in Seattle, Washington.
---
SCIENTIFIC ADVANCES
From the Lab of Dr. Eric Lagasse to ABC's Grey's Anatomy: Organogenesis of Ectopic Tissue in the Lymph Node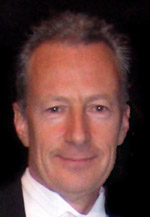 Organogenesis is the process by which internal organs are formed. This complex biological process takes place during the embryonic phase but, in some cases, is reactivated during regenerative processes like after an hepatectomy when the liver regenerates. In the lab of McGowan Institute for Regenerative Medicine faculty member Eric Lagasse, PharmD, PhD, Associate Professor in the Department of Pathology, University of Pittsburgh, with a secondary appointment in Pitt's Clinical and Translational Institute, and Director of the Cancer Stem Cell Center at the McGowan Institute, researchers are working on a new paradigm for tissue remodeling and eventually organogenesis, by using lymph nodes as in vivo bioreactors to grow tissue or organ substitutes. Currently, the laboratory is involved in several tissue-remodeling experiments and more specifically in developing an ectopic liver in the lymph node.
The writers and producers of ABC's hit show, Grey's Anatomy, learned about the work of Dr. Lagasse and incorporated into this season's story line the science behind the development of an ectopic liver in the lymph node.  On the show, Dr. Meredith Grey uses this knowledge behind her idea to generate new mini livers using lymph nodes for a "surgical innovation contest." In the S14 E12 Harder, Better, Faster, Stronger episode she proposed to generate mini livers in lymph nodes for patients with end stage liver disease and the project was selected. Later, in subsequent episodes, Dr. Grey learns the science is patented and she must obtain the license to explore the possibility of further testing.  She does replicate the patent science in a mouse model, and the mouse survives.  Follow the story line this season here.
In many ways, lymph nodes are ideal bioreactors for growing new liver tissue.  They have an unusual capacity to expand.  They have ready access to the bloodstream, which nurtures new cells with nutrients as well as hormones and signally agents needed for growth.  And since the body has many lymph nodes, some can sacrifice their traditional duties to grow liver tissue.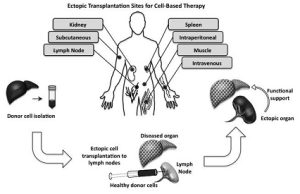 This approach addresses some of the solutions to the development of complex 3-dimensional organs and in the future will be applied to repair tissue functions in several models of human disease, thus being not only limited to liver failure.
Illustration:  Ectopic transplantation sites. Several ectopic sites for cell therapy are shown. The generation of an ectopic organ involves transplanting healthy cells into an ectopic site such as the lymph node to provide support to a diseased or damaged organ.  Current Opinion in Organ Transplantation; 2014 Apr; 19(2): 169–174.
---
Safer Option to Saline for IV Bags Studied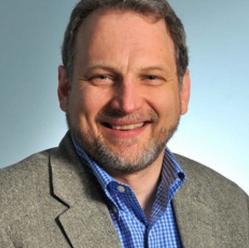 As reported by the Associated Press Chief Medical Writer Marilynn Marchione, new research from Vanderbilt University calls into question what's in those IV bags that nearly every hospitalized patient gets. Using a different intravenous fluid instead of the usual saline greatly reduced the risk of death or kidney damage, two large studies found. The difference could mean 50,000 to 70,000 fewer deaths and 100,000 fewer cases of kidney failure each year in the U.S., researchers estimate. Some doctors are hoping the results will persuade more hospitals to switch.
McGowan Institute for Regenerative Medicine affiliated faculty member John Kellum, MD, professor in the Departments of Critical Care Medicine, Medicine, Bioengineering, and Clinical and Translational Science at the University of Pittsburgh, director of the Center for Critical Care Nephrology and the vice-chair for research, and associate director for acute illness in the Institute for Personalized Medicine at Pitt, weighed in on the results.
"We've been sounding the alarm for 20 years" about possible harms from saline, said Dr. Kellum. "It's purely inertia" that prevents a change, he said.
Dr. Kellum had no role in the studies, which were discussed recently at a critical care conference in San Antonio and published by the New England Journal of Medicine. Federal grants helped pay for the work.
IVs are one of the most common things in health care. They are used to prevent dehydration, maintain blood pressure or give patients medicines or nutrients if they can't eat.
Saline — salt dissolved in water — has been the most widely used fluid in the U.S. for more than a century even as evidence has emerged that it can harm kidneys, especially when used a lot.
Other IV solutions called balanced fluids include saline but also contain potassium and other things that make them more like plasma, the clear part of blood. They're widely used in Europe and Australia.
The studies involved 28,000 patients at Vanderbilt University who were given IVs of saline or a balanced fluid. For every 100 people on balanced fluids, there was one fewer death or severe kidney problem.
Since there are about 30 million people hospitalized in the U.S. alone each year, "there are tens or hundreds of thousands of patients who would be spared death or severe kidney problems by using balanced fluids instead of saline," said one study leader, Vanderbilt's Matthew Semler, MD.
After seeing the results two months ago, Vanderbilt hospital officials decided to primarily use balanced fluids. The University of Pittsburgh also has largely switched to them, Dr. Kellum said.
The fluids cost about the same — a dollar or two per IV — and many suppliers make both types, so switching should not be hard or expensive, doctors said.
---
3-DIY: Printing Your Own Bioprinter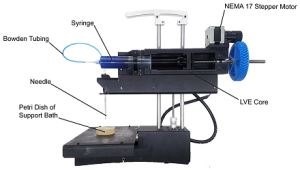 Researchers at Carnegie Mellon University have developed a low-cost 3-D bioprinter by modifying a standard desktop 3-D printer, and they have released the breakthrough designs as open source so that anyone can build their own system. The researchers—Carnegie Mellon University (CMU) Materials Science and Engineering (MSE) and Biomedical Engineering (BME) Associate Professor Adam Feinberg, PhD, BME postdoctoral fellow TJ Hinton, PhD, and Kira Pusch, a recent graduate of the MSE undergraduate program—recently published a paper in the journal HardwareX that contains complete instructions for printing and installing the syringe-based, large volume extruder (LVE) to modify any typical, commercial plastic printer.
"What we've created," says Ms. Pusch, "is a large volume syringe pump extruder that works with almost any open source fused deposition modeling (FDM) printer. This means that it's an inexpensive and relatively easy adaptation for people who use 3-D printers."
As the researchers explain in their paper, "Large volume syringe pump extruder for desktop 3D printers," most commercial 3-D bioprinters currently on the market range in cost from $10,000 to more than $200,000 and are typically proprietary machines, closed source, and difficult to modify.
"Essentially, we've developed a bioprinter that you can build for under $500, that I would argue is at least on par with many that cost far more money," says Dr. Feinberg, who is also a member of the Bioengineered Organs Initiative at Carnegie Mellon and a McGowan Institute for Regenerative Medicine affiliated faculty member. "Most 3-D bioprinters start between $10K and $20K. This is significantly cheaper, and we provide very detailed instructional videos. It's really about democratizing technology and trying to get it into more people's hands."
And not only does the LVE cut down on cost, it also allows users to print artificial human tissue on a larger scale and at higher resolution, opening doors for researchers, makers, and professionals to experiment with 3-D printing biomaterials and fluids.
"Usually there's a trade-off," explains Dr. Feinberg, "because when the systems dispense smaller amounts of material, we have more control and can print small items with high resolution, but as systems get bigger, various challenges arise. The LVE 3-D bioprinter allows us to print much larger tissue scaffolds, at the scale of an entire human heart, with high quality."
"Bioprinting has historically been limited in volume," adds Ms. Pusch, "so essentially the goal is to just scale up the process without sacrificing detail and quality of the print."
In their paper, the researchers demonstrated the system using alginate, a common biomaterial for 3-D printing, and using the lab's signature Freeform Reversible Embedding of Suspended Hydrogels (FRESH) technique.
Feinberg's lab aims to produce open source biomedical research that other researchers can expand upon. By making their research widely accessible, Feinberg's lab hopes to seed innovation widely, to encourage the rapid development of biomedical technologies to save lives.
"We envision this as being the first of many technologies that we push into the open source environment to drive the field forward," says Dr. Feinberg. "It's something we really believe in."
Illustration:  PrintrBot Simple Metal modified with the LVE for FRESH printing.  Source: Dr. Adam Feinberg/HardwareX.
---
Pitt Physicians Devise Emergency and Trauma Care Referral Map for U.S.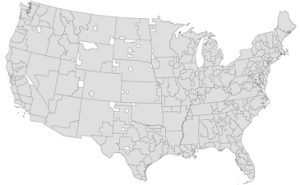 In response to repeated calls for an integrated and coordinated emergency and trauma care system in the U.S., University of Pittsburgh School of Medicine scientists and UPMC physicians—including McGowan Institute for Regenerative Medicine affiliated faculty member Derek Angus, MD, MPH, who is a co-author on the study—rose to the challenge and divided the nation into hundreds of referral regions that describe how patients access advanced care, in a way that respects geopolitical borders. Dr. Angus is Chair of the Department of Critical Care Medicine of both the University of Pittsburgh School of Medicine and the UPMC Healthcare System. At the University, he holds the rank of Distinguished Professor and the Mitchell P. Fink Endowed Chair in Critical Care Medicine with secondary appointments in Medicine, Health Policy and Management, and Clinical and Translational Science and he directs the CRISMA (Clinical Research, Investigation, and Systems Modeling of Acute Illnesses) Center. He also co-directs the UPMC ICU Service Center, responsible for the provision of ICU services across the 20-plus hospital system.
The Pittsburgh Atlas, published recently in the Annals of Emergency Medicine, creates the framework that will allow states and groups of counties to implement quality improvement programs accountable to regional performance measures instituted by state and local governments.
"Recent proposed changes to health care could shift more responsibility to the state level with regard to who is insured or what services are offered," said lead author David Wallace, MD, MPH, assistant professor in Pitt's Department of Critical Care Medicine. "A set of regions that maintain state lines is essential in that circumstance."
More than a decade ago, a National Academy of Medicine report endorsed coordinated, regional, accountable systems as an approach to improve health care for severe acute conditions requiring trauma and emergency services. In 2013, the National Quality Forum highlighted the importance of region-level performance measures that promote timely, high-quality care.
The Pittsburgh Atlas was partially inspired by the Dartmouth Atlas of Health Care, a set of geographic regions based on Medicare and Medicaid hospital discharge claims that was created more than 20 years ago and is used for epidemiological studies that compare the cost, quality and consumption of health care in different parts of the country. However, the Dartmouth Atlas doesn't respect state or county boundaries – resulting in a set of regions that do not promote coordination or accountability.
Dr. Wallace and his team built the Pittsburgh Atlas by looking at nearly 731,000 Medicare patients who sought care for a heart attack, stroke or moderate to severe trauma in 2011. Referral regions were created by combining patient home counties to hospital counties, allowing multiple patient home counties to join to the same hospital county. For example, the region containing Pittsburgh (dubbed "57") consists of 22 counties stretching up the western side of Pennsylvania. It's one of 16 referral regions in the state.
Dr. Wallace and his team have made the data files for the Pittsburgh Atlas available so others can use it for projects that evaluate regional care delivery and seek to improve quality.
"This project gives researchers, policymakers, hospital systems and public health agencies a way to move beyond simply comparing apples to apples, and into thinking about orchards," Dr. Wallace said.
Illustration:  This map shows the 326 referral regions in the Pittsburgh Atlas.  Credit:  Dr. David Wallace/Pitt.
---
Lisfranc Injury:  Causes and Treatment Options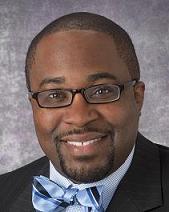 Lisfranc injury, also known as Lisfranc fracture, is an injury of the foot in which one or more of the metatarsal bones (five long bones in the foot) are displaced from the tarsus (a cluster of seven articulating bones in each foot situated between the lower end of tibia and fibula of the lower leg and the metatarsus.  Lisfranc injuries are caused when excessive kinetic energy is applied either directly or indirectly to the midfoot.  This foot injury is treated by McGowan Institute for Regenerative Medicine affiliated faculty member MaCalus Hogan, MD, Assistant Professor in the Departments of Orthopaedic Surgery and Bioengineering and Vice Chair of Education and Residency Program Director in the Department of Orthopaedic Surgery at the University of Pittsburgh Medical Center.
Direct Lisfranc injuries are usually caused by a crush injury, such as a heavy object falling onto the midfoot, or the foot being run over by a car or truck, or someone landing on the foot after a fall from a significant height. Indirect Lisfranc injuries are caused by a sudden rotational force on a plantar flexed (downward pointing) forefoot. Examples of this type of trauma include a rider falling from a horse but the foot remaining trapped in the stirrup, or a person falling forward after stepping into a storm drain.
In athletic trauma, Lisfranc injuries occur commonly in activities such as windsurfing, kitesurfing, wakeboarding, or snowboarding (where appliance bindings pass directly over the metatarsals). American football players occasionally acquire this injury, and it most often occurs when the athlete's foot is plantar flexed and another player lands on the heel. This can also be seen in pivoting athletic positions such as a baseball catcher or a ballerina spinning.
"Anyone who is doing a lot of high-impact running and jumping, there is a risk there," said Dr. Hogan.
Treatment options include operative or non-operative. If the dislocation is less than 2 mm, the fracture can be managed with casting for six weeks. The patient's injured limb cannot bear weight during this period. For severe Lisfranc injuries, open reduction with internal fixation (ORIF) and temporary screw or Kirschner wire (K-wire) fixation is the treatment of choice. The foot cannot be allowed to bear weight for a minimum of six weeks. Partial weight-bearing may then begin, with full weight bearing after an additional several weeks, depending on the specific injury. K-wires are typically removed after six weeks, before weight bearing, while screws are often removed after 12 weeks.
Recently, one of Dr. Hogan's 16-year-old patients underwent surgery to repair her Lisfranc injury.  Today, after surgery and months of physical therapy she is back on the soccer field.  "She was young, athletic, very strong. The chances of her returning were higher," Dr. Hogan said.
---
Pitt Team Receives NIH BRAIN Grant to Improve Prosthetics Through Sensory Feedback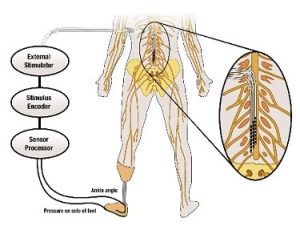 Our tactile senses keep us aware of our environment and are essential for the execution of natural movement. Though there have been many advances in modern prosthetic devices, the loss of sensory feedback remains an issue, and many amputees struggle with everyday movement. Lack of sensory feedback in transtibial (below-knee) amputation means that the prosthesis user must rely on their residual limb for all motor skills. Patients suffer with problems in balance control, risk of falling, and severe phantom limb pain. A University of Pittsburgh group seeks to address this need for sensory feedback in prosthetic devices.
Lee Fisher, PhD, assistant professor of physical medicine and rehabilitation, and McGowan Institute for Regenerative Medicine affiliated faculty member Doug Weber, PhD, associate professor of bioengineering, were one of four University of Pittsburgh teams to receive a $5.3 million National Institutes of Health (NIH) BRAIN award.
The NIH Brain Research through Advancing Innovative Neurotechnologies (BRAIN) Initiative aims to advance understanding of the human brain. Drs. Fisher and Weber won an award in the "Next Generation Human Invasive Devices" category for their project titled "Spinal root stimulation for restoration of function in lower limb amputees."
"Evidence suggests that lack of sensory feedback contributes to phantom limb pain (PLP), a phenomenon where amputees feel pain from the missing limb, which can be long-lasting and severe," Dr. Fisher said. "We'll be investigating how electric stimulation may both counter PLP and improve movement and balance."
The team's objectives are to 1) explore the effects of electrically stimulating the dorsal root ganglia and dorsal rootlets to generate sensations and reduce phantom limb pain, 2) characterize the responses to electrical stimulation in both the intact and amputated limbs to coordinate reflexes and improve movement, and 3) use electrical stimulation to decrease postural sway and increase gait stability.
According to Dr. Fisher, making improvements in the sensory feedback of prosthetic devices could drastically improve the quality of life for their users by reducing phantom limb pain, increasing balance control and confidence, and making the prosthetic limb feel more natural.
Illustration:  Schematic of the approach for providing sensory feedback.  University of Pittsburgh Swanson School of Engineering.
---
Dr. Jelena Janjic Creates First Nanomedicine to Treat Pain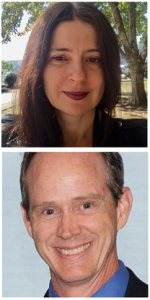 McGowan Institute for Regenerative Medicine affiliated faculty member and Duquesne University Professor Jelena Janjic, PhD, has created the first inflammatory pain nanomedicine that could significantly reduce the need for opioids in treating pain.
Presenting her findings recently at the American Pain Society Scientific Summit, Dr. Janjic reported that nanomedicines, which carry miniscule amounts of drugs, reduced pain behavior after a single injection for one week to one month in rats and mice with diverse types of injury. The nanomedicines carry 2,000 times less medicine than a typical dose, which could reduce the need for opioids in treating various types of pain, including after injury, surgery or even cancer.
"Today's pain medicines travel through the entire body," said Dr. Janjic, associate professor in Duquesne's School of Pharmacy and founder of the University's Chronic Pain Research Consortium (CPRC). "Our approach is different — it delivers the medicine only to the injured area in the right amount — no more, no less."
A chronic pain patient herself, Dr. Janjic's refusal to take opioids as part of her treatment pushed her to start conducting her own pain research and founding the CPRC in 2011. Co-led with McGowan Institute affiliated faculty member and Duquesne Biological Sciences Professor John Pollock, PhD, the consortium is an interdisciplinary initiative that includes Duquesne faculty and students from the pharmacy, chemistry, nanotechnology, psychology, nursing, neuroscience and occupational therapy fields. CPRC has built significant momentum in recent years, receiving more than $3 million in external funding for research and education programs.
"These findings represent a complete paradigm shift in how we approach pain treatment," Dr. Janjic said. "The data strongly suggest a potentially universal pain reducing approach. We believe these nanomedicines could treat any type of pain where infection, injury or autoimmune diseases cause changes in the immune system."
She noted that nanomedicines can also be viewed by magnetic resonance or optical imaging machines, allowing medical professionals to track exactly where pain-causing cells are located. She added that her design allows the nanomedicines to be built to scale so they can be created by drug manufacturers and ultimately reach pain sufferers.
Dr. Janjic's research has been funded by the National Institute on Drug Abuse, the National Institute of Biomedical Imaging and Bioengineering, and the U.S. Air Force. Her highly multidisciplinary team of collaborators includes researchers from Duquesne, the University of Pittsburgh, Wake Forest Institute of Regenerative Medicine, the University of Texas in Dallas and the 59th Medical Wing of the U.S. Air Force.
---
Improving Pediatric Transplant Outcomes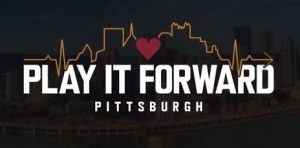 Philanthropists Cindy and Rob Citrone, dedicated to improving outcomes for pediatric transplantation across the United States and increasing the number of organ donors, have donated $2 million to Children's Hospital of Pittsburgh of UPMC. The Citrones will also match up to $1 million in additional donations raised for Children's transplant program.
At Children's, the Citrones' gift will foster collaboration among pediatric transplant programs with the goal of sharing best practices and clinical data to better standardize care and improve outcomes for children from throughout the U.S. who receive a transplant. This effort will be named in honor of UPMC surgeon Thomas E. Starzl, MD, the father of modern transplantation.
"We are very grateful to have the Citrone family so invested in our mission and to so generously support our efforts to improve outcomes for pediatric transplant patients around the country," said George Mazariegos, MD, chief of pediatric transplantation at Children's and McGowan Institute for Regenerative Medicine affiliated faculty member. "Dr. Starzl played a pioneering role in bringing transplantation to the forefront of medicine, and his legacy continues to bring international recognition to the city of Pittsburgh. We are honored to acknowledge him this way."
"This effort will drive change and give a voice to pediatric patients and their families regarding transplantation. We will unite a community of pediatric liver transplant centers committed to innovation and developing and sharing best practices," added Dr. Mazariegos.
The gift to Children's is part of the Citrones' Play It Forward Pittsburgh Campaign, which they established to increase organ donor registration, fund life-saving research, and change policy surrounding organ donation and transplantation nationally, starting in Pittsburgh. The campaign aims to establish Pittsburgh as the national leader in organ donation, and transform the way residents feel about organ donation and transplantation. Some of the partners involved in Play It Forward are the city's three major sports franchises – Pittsburgh Steelers (the Citrones' are minority owners of the Steelers), Pittsburgh Penguins, and Pittsburgh Pirates – as well as UPMC, the University of Pittsburgh, and Carnegie Mellon University.
"We are honored to support Children's Hospital and build upon their transformative work in transplantation, giving children the opportunity to live a full life," said Rob and Cindy Citrone.
"The city of Pittsburgh is a community of champions and we want to make sure our kids are champions in their lives. With this focus on collaboration, we can make the greatest impact by improving the outcomes for those who will live longest with their donor organ: the children."
Children's Hillman Center for Pediatric Transplantation is the nation's first pediatric transplant center and has been at the forefront of pediatric transplantation for more than three decades. As an international leader, Children's transplant surgeons have performed more than 3,500 organ transplants, more than any other pediatric transplant center and are achieving patient outcomes that are among the highest in the world. Children's is the leader in liver transplants as a treatment for metabolic disease, like maple syrup urine disease, having transplanted more than 330 patients with metabolic disease, more than any other center, including adult facilities.
To become an organ donor, visit the Play It Forward Pittsburgh website.
Illustration:  Play It Forward Pittsburgh.
---
McGowan Institute Participates in Pittsburgh Life Sciences Week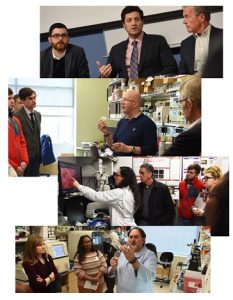 This year's Pittsburgh Life Sciences Week (April 16-20) brought together a diverse mix of life sciences groups, researchers, entrepreneurs, large corporations, and investors to connect and engage across the spectrum, from development in the lab to delivery in the marketplace, and to foster the integration of science and business that will accelerate innovation and translate research into commercial opportunities.
The week-long series of innovation forums covered a wide range of current and emerging topics in the life sciences. During Pittsburgh Life Sciences Week, McGowan Institute for Regenerative Medicine affiliated faculty members helped illustrate why Pittsburgh is poised to become a national leader in life sciences.  McGowan Institute faculty contributions included:
Translating Regenerative Medicine-Based Discoveries to the Market
Host: McGowan Institute for Regenerative Medicine and the Innovation Institute
Description: Visit the McGowan Institute to tour the Biological Scaffolds for Tissue Engineering Lab (Stephen Badylak, DVM, PhD, MD), Cardiac Tissue Engineering Lab (William Wagner, PhD), Temporomandibular Joint (TMJ) Repair Lab (Bryan Brown, PhD), and Thoracic Aortic Disease Lab (Julie Phillippi, PhD). Following the tour, hear about recent spin-outs by McGowan Institute affiliated faculty including LyGenesis (Liver Therapy—Eric Lagasse, PharmD, PhD; Michael Hufford, PhD, CEO), Renerva (Nerve Regeneration—Bryan Brown, PhD; Lorenzo Soletti, PhD, CEO), and Restoure (Esophageal Repair—Stephen Badylak, DVM, PhD, MD; Paul Fagan, CEO).
Meet LifeX™
Host: LifeX including founding CEO Dietrich Stephan, PhD
Description: Visit the new LifeX facility in Pittsburgh's Strip District and celebrate with LifeX team and portfolio company CEOs. LifeX is a US-based biotechnology commercialization platform to deliver first-in-class products to the market to alleviate suffering and death caused by large global unmet health needs such as cancer, Alzheimer's disease, diabetes, etc. The platform is comprised of LifeX Labs, Life X Seed, LifeX Capital and LifeX Portfolio.
Human Engineering Research Lab Tour – An Exploration of Assistive Technology Research
Host: Human Engineering Research Lab (HERL) at the University of Pittsburgh
Description: Hear from Founding Director and VA Senior Research Career Scientist, Rory Cooper, PhD, and tour HERL's extensive lab space which includes a clinical laboratory, a robotics laboratory, and a prototyping and testing facility. HERL is at the forefront of assistive technology research seeking solutions to mobility problems for veterans and all people with disabilities using state-of-the-art laboratories and research instruments. HERL's research encompasses a wide spectrum of the most up-to-date technology, from virtual reality experiments to electronics work with robotics to 3D computer modeling, printing, and machining.
Pittsburgh Health Data Alliance – From the Bench to the Playing Field: The Journey from Idea to Commercialization
Panel Host: Pittsburgh Health Data Alliance
Description: The Pittsburgh Health Data Alliance (PHDA) represents an unprecedented collaboration between Carnegie Mellon University, The University of Pittsburgh, and UPMC. This one-of-a-kind alliance is a wide-reaching commitment to advance technology and create new data-heavy health care innovations resulting in spin-off companies and furthering economic development in the region. The panel will feature key stakeholders in the PHDA to discuss the process of taking an idea and growing it to commercialization.
Panelists include:
Don Taylor, PhD, Co-Director, Center for Commercial Applications of Healthcare Data, University of Pittsburgh
Joe Marks, PhD, Executive Director, Center for Machine Learning and Health, Carnegie Mellon University
Jeffrey Depp, Innovation Institute, University of Pittsburgh
Carl Kingsford, PhD, Center for Machine Learning and Health, Carnegie Mellon University
Rebecca Jacobson, MD, Vice President, UPMC Enterprises
Rob Hartman, PhD, (moderator), UPMC Enterprises
Illustration:  Tom Altany, University of Pittsburgh.
---
AWARDS AND RECOGNITION
Dr. Bernard Costello:  New Dean of Dental Medicine at Pitt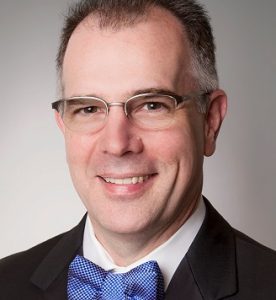 McGowan Institute for Regenerative Medicine faculty member Bernard Costello, MD, DMD, professor of oral and maxillofacial surgery, has been named dean of the University of Pittsburgh School of Dental Medicine, Pitt's Senior Vice Chancellor for the Health Sciences Arthur Levine announced recently. Dr. Costello has been serving as interim dean since February 2018 and will begin his deanship on April 1.
"Dr. Costello is deeply committed to our School of Dental Medicine, its faculty and students, and their success," said Pitt Chancellor Patrick Gallagher. "I am pleased to welcome him — officially — to this role and excited to watch the School continue to flourish under his direction."
Dr. Costello joined Pitt's faculty in 2001 in the Department of Oral and Maxillofacial Surgery and he has served as the School's associate dean for faculty affairs and senior associate dean. He directed translational research for the School of Dental Medicine and the oral and maxillofacial surgery residency program until 2016 and he remains the fellowship director for pediatric craniomaxillofacial surgery. Dr. Costello is chief of both the Division of Craniofacial and Cleft Surgery in the School of Dental Medicine and the Division of Pediatric Oral and Maxillofacial Surgery at Children's Hospital of Pittsburgh of UPMC.
"We are fortunate that our own faculty member, with years of commitment to his School, to our University and to our medical center, and who is recognized nationally and internationally for his research and clinical and educational achievements, has chosen to serve as our dean," said Dr. Levine, who is also the John and Gertrude Petersen Dean of Pitt's School of Medicine.
Throughout his career, Dr. Costello has been published extensively and secured more than $6.6 million in grants and funding for his research, which has focused on bone scaffolding for craniofacial regeneration, the roles of various proteins in craniofacial regeneration and other aspects of bone tissue engineering.
"As health care educators and researchers, we are tasked with providing new ideas and solutions to complex problems," said Dr. Costello. "I have seen the School of Dental Medicine grow and evolve over the years, and I am excited for the opportunity to lead our students and faculty into a future that is focused on advancing oral health care through interdisciplinary teamwork and collaboration."
Dr. Costello's tenure as dean follows that of Thomas W. Braun, who retired recently after serving as dean for 18 years and spending his entire postsecondary education and career at Pitt.
The School of Dental Medicine provides comprehensive clinical care, including the Multidisciplinary Implant Center and the Center for Patients with Special Needs, one of the few centers in the U.S. dedicated to training future dentists to care for patients with disabilities. Recognized for excellence in research, the School of Dental Medicine is a top tier ranked National Institute of Dental and Craniofacial Research institution.
Congratulations, Dr. Costello!
Illustration:  University of Pittsburgh.
---
Dr. Savio Woo Recognized in Inaugural Class of ORS Fellows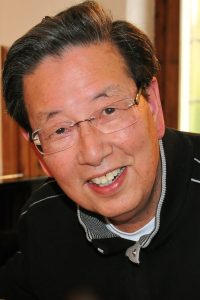 At the 2018 Orthopaedic Research Society (ORS) Annual Meeting in New Orleans, the organization recognized its inaugural class of ORS Fellows, among them McGowan Institute for Regenerative Medicine faculty member Savio L-Y. Woo, PhD, DSc, DEng, Distinguished University Professor Emeritus of Bioengineering and Director of the Musculoskeletal Research Center (MSRC) at the University of Pittsburgh.
ORS Fellows are recognized for their significant contributions to the field of musculoskeletal research and the ORS.
As a leader in bioengineering and orthopaedics research at Pitt's Swanson School of Engineering, Dr. Woo has educated over 500 students and mentored 37 junior faculty.
Dr. Woo established the MSRC in 1990 for education and research in orthopaedics. It has matured into a multidisciplinary effort that teaches and mentors highly qualified students, fellows, and residents. The MSRC laboratories cultivate a collaborative community to perform research at the molecular, cellular, tissue, and joint levels.
"Dr. Woo has been an integral part of our faculty for 27 years and has significantly contributed to the success of our bioengineering department," said McGowan Institute faculty member Sanjeev Shroff, PhD, Distinguished Professor and McGinnis Chair of Bioengineering. "Through the Musculoskeletal Research Center, he has been an invaluable leader in research and mentorship, and we are delighted that he is continuing to contribute as emeritus faculty."
As an ORS Fellow, Dr. Woo will continue to advance musculoskeletal research and support the ORS mission. Fellows are leaders in their discipline and foster knowledge in their field and the ORS community through education, programming, and collaboration.
Dr. Woo said, "Although I received the honor of Inaugural Fellow, I think it really represents all the hard work done by all of the people at the Musculoskeletal Research Center."
Congratulations, Dr. Woo!
---
McGowan Institute Affiliated Faculty Members Named AIMBE Fellows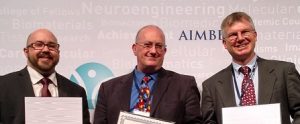 The American Institute for Medical and Biological Engineering (AIMBE) has announced the induction of three McGowan Institute for Regenerative Medicine affiliated faculty members and University of Pittsburgh Swanson School of Engineering professors to its College of Fellows:
Lance A. Davidson, PhD (center), Professor, Department of Bioengineering, University of Pittsburgh, for seminal contributions to developmental biomechanics, establishing theoretical frameworks and experimental techniques to expose design principles.
Richard E. Debski, PhD (right), Professor of Bioengineering and Orthopaedic Surgery, Department of Bioengineering, University of Pittsburgh, for outstanding contributions in bioengineering research, particularly in the area of biomechanics of shoulder and knee joints.
Jonathan Vande Geest, PhD (left), Professor, Bioengineering, University of Pittsburgh, for outstanding contributions to the educational and scientific advancement of experimental and computational soft tissue biomechanics.
Election to the AIMBE College of Fellows is among the highest professional distinctions accorded to a medical and biological engineer. The College of Fellows is comprised of the top two percent of medical and biological engineers. College membership honors those who have made outstanding contributions to "engineering and medicine research, practice, or education" and to "the pioneering of new and developing fields of technology, making major advancements in traditional fields of medical and biological engineering, or developing/implementing innovative approaches to bioengineering education."
A formal induction ceremony was held during the AIMBE Annual Meeting at the National Academy of Sciences in Washington, DC, on April 9, 2018. These professors were inducted along with 156 colleagues who make up the AIMBE College of Fellows Class of 2018.
Congratulations, Drs. Davidson, Debski, and Vande Geest!
Illustration:  University of Pittsburgh Swanson School of Engineering.
---
Dr. Antonio D'Amore: 2018 Carnegie Science Honorable Mention Award Winner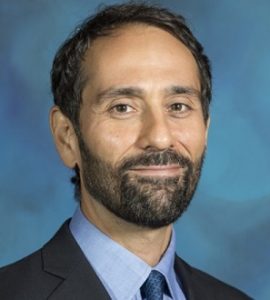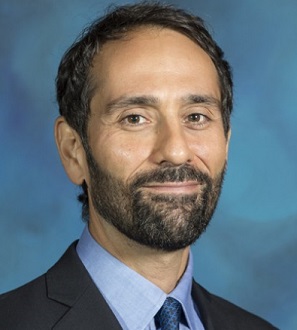 The Carnegie Science Center established the Carnegie Science Awards program in 1997 to recognize and promote outstanding science and technology achievements in western Pennsylvania.
The Carnegie Science Awards have honored the accomplishments of more than 550 individuals and organizations whose contributions in the fields of science, technology, and education have impacted our region's industrial, academic, and environmental vitality.
The 22nd Annual Carnegie Science Awards celebration will be held on May 4, 2018, at Carnegie Music Hall in Oakland during which time McGowan Institute for Regenerative Medicine affiliated faculty member Antonio D'Amore, PhD, will be presented with an Honorable Mention Award in the Advanced Manufacturing and Materials Category for his tremendous work and its impact on the vitality in the region.
The Advanced Manufacturing and Materials Award recognizes accomplishments in the areas of manufacturing and materials processes which have led to significant business, economic, or societal benefits for the region.  The Team of Dr. D'Amore, William Wagner, PhD, and Vinay Badhwar, MD, has pioneered the development of synthetic polymer scaffolds where the designer can "dial-in" the magnitude of important scaffold parameters, such as strength, rate of degradation rates, porosity, and microstructure, as well permit the fabricate complex shapes and sizes required for critical applications.  This is a game-changing outcome.  Using this platform technology, the Team has shown that a tissue engineered heart valve may be a viable alternative to other "replacement valves" available or that are being considered. This work has enhanced the visibility and the reputation of the region as a "hub" for tissue engineering, and has been a mechanism for increased grant support for the region.
The research by the Team has resulted in a significant enhancement in the ability of scientists to produce polymer scaffolds with important characteristics that can be managed during the production of the scaffold. The ability to "dial-in" the magnitude of important parameters is a game-changing outcome.  This research has helped to enhance the reputation of the region as a pioneer in tissue engineering.
While much work needs to be done before it will be safe to use a tissue engineered heart valve in a human (a heart valve needs to work flawlessly ~1/second…for many years), the Team has defined the technology and a pathway to realize that outcome.
View a recent publication describing this work: "Heart valve scaffold fabrication: Bioinspired control of macro-scale morphology, mechanics and micro-structure."
Congratulations, Dr. D'Amore!
---
Undergraduate Mechanical Engineering Student Places Second at the AHA Research Fellows Day Poster Session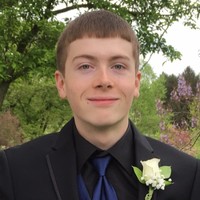 Residents, fellows, postdocs, and medical students filed into the University Club to compete in the American Heart Association's (AHA's) 26th Annual Fellows Research Day poster session. Among this group of accomplished young researchers was Trevor Kickliter, a mechanical engineering sophomore in the University of Pittsburgh Swanson School of Engineering.
Mr. Kickliter works in the lab of McGowan Institute for Regenerative Medicine affiliated faculty member David Vorp, PhD, Associate Dean for Research and the John A. Swanson Professor of Bioengineering, where he uses commercial and custom-built software to study vascular diseases. On a whim he decided to pick up some research that had been put on the back-burner, and what started as a side project in the lab turned out to yield interesting results that intrigued some of Dr. Vorp's cardiologist collaborators.
Mr. Kickliter joined a group of researchers and began to look at how to detect reductions in the coronary arteries of pediatric patients. Other members of the research team include Aneesh Ramaswamy, a bioengineering graduate student researcher in the Vorp Lab; Brian Feingold, MD, a pediatric cardiologist at UPMC; and Justin Weinbaum, PhD, research assistant professor of bioengineering at Pitt and McGowan Institute affiliated faculty member.
"Late failure remains a major cause of death after pediatric heart transplantations," explained Mr. Kickliter. "When coronary arteries begin to narrow, it is a hint that heart failure may be imminent, and with pediatric patients, treatment is difficult when this reduction becomes severe."
Mr. Kickliter said, "Cardiologists struggle to detect this gradual reduction on angiograms so our group decided to develop a tool to quantify the progression of coronary arteriopathy, thereby mitigating human error." Dr. Vorp added, "Machine learning tools have well-established uses in biomedical image analysis, and Trevor recognized that such a tool could be used to overcome the limitations of current human analysis in this application."
Mr. Kickliter and his team trained a convolutional neural network to automatically identify the arteries and any reductions that may be happening. "We collected 2D angiography data from pediatric patients following heart transplantation then selected and segmented individual frames to generate binary masks over the coronary arteries," explained Mr. Kickliter. "These images and masks were used for the neural network, and the accuracy, precision, and area under the Receiver Operating Characteristic (ROC) curve—a plot of the true positive rate against the false positive rate—were used to assess its performance."
Excited by the promising results, Dr. Feingold encouraged Mr. Kickliter to submit an abstract to the AHA's Fellows Research Day.
The event's poster session was judged by some of the region's leading physicians and scientists. Though he faced competition from more experienced researchers, Mr. Kickliter, one of the youngest participants, won 2nd place and $250 in the clinical science category.
Mr. Kickliter and the other award winners were acknowledged at the Pittsburgh Heart Ball on Saturday, February 17, 2018 at the Pittsburgh Wyndham Grand Hotel.
The group plans to continue research on this project. "This was really preliminary work, and there is still a long way to go," said Mr. Kickliter. "We plan to improve the algorithm and train our network on a larger dataset to improve its performance. In the end, we hope that our work will help prevent heart failure in future pediatric heart transplant recipients."
Illustration:  Trevor Kickliter, LinkedIn.
---
Badylak Lab Students Win 2nd Place Prize in 2018 Randall Family Big Idea Competition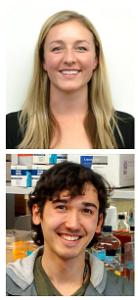 With a blast of confetti falling from above the stage at the Charity Randall Theater, the participants in the 2018 Randall Family Big Idea Competition celebrated the culmination of two months of extra-curricular work on ideas for new products ranging from a software platform to connect hunters to landowners to a new insulin pump for diabetics, to a wearable earbud for helping disabled people control devices with eye movement.
And 13 of the 40 finalist teams celebrated sharing the $100,000 in prize money. This year's competition was the largest yet, with more than 300 students of all levels, from freshman to doctoral, participating in the initial round comprising more than 100 teams. Teams led by University of Pittsburgh Swanson School of Engineering students captured at least one win in every place.
Yolandi Van der Merwe, PhD and Mark Murdock – both from the lab of McGowan Institute for Regenerative Medicine deputy director Stephen Badylak, DVM, PhD, MD, Professor in the Department of Surgery and Director of the Center for Pre-Clinical Tissue Engineering within the McGowan Institute – were team members winning a $15,000 prize for their idea entitled "Re-Vision, a therapeutic platform to promote ocular tissue healing after injury."
Dr. Van der Merwe graduated in April with her PhD in Bioengineering from the University of Pittsburgh. Her dissertation research focused on improving vision after ocular trauma by utilizing extracellular matrix (ECM) components to reduce the inflammatory response and improve retinal neuron survival and function after injury. Mr. Murdock is a graduate student in the Department of Pathology at the University of Pittsburgh. His research projects involve a collaboration with the laboratory of Kyle Orwig, PhD, focused on improving reproductive therapies through use of ECM components and his doctoral work in determining the role of the glioma microenvironment in modulating brain-resident macrophages.
This years' competition marked the 10th anniversary and it included the announcement that Pitt trustee Bob Randall and his family are donating $2 million to establish the Big Idea Center at the Innovation Institute to support student entrepreneurship. See that full story here.
The Big Idea prize winners will proceed into the Blast Furnace student accelerator beginning in May to further develop their ideas with the goal for some of creating startup companies around their ideas.
The Randall Family Big Idea Competition is made possible through the generous support of the Randall family. Robert P. Randall was president and chief executive officer of the Three Rivers Aluminum Company (TRACO), a prominent regional door and window company, which was acquired by Alcoa and is now a division of Kawneer. Mr. Randall continues to give back to the community through his position on the Board of Trustees at the University of Pittsburgh, his work with the United States Chamber of Commerce, and as a board member of both the Allegheny Conference on Community Development and the Pittsburgh Regional Alliance.
Congratulations, Dr. Van der Merwe and Mr. Murdock!
Illustration:  The Badylak Laboratory.
Read more…
The Innovation Institute Press Release
---
Regenerative Medicine Podcast Update
The Regenerative Medicine Podcasts remain a popular web destination. Informative and entertaining, these are the most recent interviews:
#182 –– Dr. Stephen Badylak is the editor-in-chief of the Journal of Immunology and Regenerative Medicine.  Dr. Badylak discusses the new journal, which debuted on April 26, 2018.
Visit www.regenerativemedicinetoday.com to keep abreast of the new interviews.
---
PUBLICATION OF THE MONTH
Author:  Puscha K, Hinton T, Feinberg A
Title: Large volume syringe pump extruder for desktop 3D printers
Summary: Syringe pump extruders are required for a wide range of 3D printing applications, including bioprinting, embedded printing, and food printing. However, the mass of the syringe becomes a major challenge for most printing platforms, requiring compromises in speed, resolution and/or volume. To address these issues, we have designed a syringe pump large volume extruder (LVE) that is compatible with low-cost, open source 3D printers, and herein demonstrate its performance on a PrintrBot Simple Metal. Key aspects of the LVE include: (1) it is open source and compatible with open source hardware and software, making it inexpensive and widely accessible to the 3D printing community, (2) it utilizes a standard 60 mL syringe as its ink reservoir, effectively increasing print volume of the average bioprinter, (3) it is capable of retraction and high speed movements, and (4) it can print fluids using nozzle diameters as small as 100 μm, enabling the printing of complex shapes/objects when used in conjunction with the freeform reversible embedding of suspended hydrogels (FRESH) 3D printing method. Printing performance of the LVE is demonstrated by utilizing alginate as a model biomaterial ink to fabricate parametric CAD models and standard calibration objects.
Source: HardwareX. 2018 April; v3, 49-61.
---
GRANT OF THE MONTH
PI: Lee Fisher and Douglas J Weber
Title: Spinal root stimulation for restoration of function in lower-limb amputees
Description: Despite recent advancements in prosthetics, prosthetic devices still lack a means of providing direct sensory feedback, which would improve balance control, reduce falling risk, and could significantly diminish severe phantom limb pain. In individuals with trans-tibial amputation, Fisher's team will use spinal cord stimulator leads to electrically stimulate the dorsal root ganglia and dorsal rootlets. They intend to generate sensations of pressure and movement in the amputated limb, and reduce phantom limb pain, which correlates with greater prosthesis use. The group will use electromyography to analyze the relationship between stimulation and evoked reflexive responses, and thus optimize stimulation programming. To improve gait function, the group will study how signals from pressure/angle sensors within the prosthetics can be used to modulate sensory feedback via stimulation. These experiments could assist development of a neuroprosthesis that would improve quality of life for individuals with trans-tibial amputation.
Source: National Institute of Neurological Disorders and Stroke
Term: Sept 25, 2017 – July 31, 2022
Amount:  $1,128,091/year