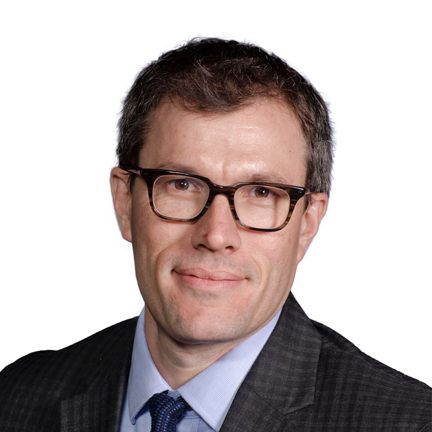 Christopher Bettinger, PhD, associate professor of materials science and biomedical engineering at Carnegie Mellon University (CMU) and an affiliated faculty member of the McGowan Institute for Regenerative Medicine, spends much of his time thinking about how to improve the ways we take medicine.  Dr. Bettinger recently spoke with Benjamin Mikek of the Pittsburgh Post-Gazette for its occasional series, "Patented in Pittsburgh," about his work on an oral, electrical method of drug delivery and the associated patent process.  Excerpts from that article follow.
Dr. Bettinger has been working for several years at CMU on ways to improve the materials and systems that help deliver medicine to the human body.
For decades, large capsules have been a popular method for delivering helpful chemicals to the stomach. But they quite literally fall apart when a medicine needs to be delivered to the lower part of the digestive tract.
The acidic stomach destroys nearly everything that enters, while the intestines are usually not caustic enough to dissolve the capsules' heavy chemical armor needed to survive the stomach. Even when a pill can deliver something to the small intestine, it's hard to predict exactly when and where it will finally dissolve.
To create an effective — and more predictable -— solution for medicines' hazardous trips, Dr. Bettinger turned to electronics.
"The vision here is a class of medical devices that is electrified," he said.
As part of that plan, Dr. Bettinger filed for a patent on an "ingestible, electrical device for oral delivery of a substance" in October 2013. A patent was finally issued February of this year.
Though the patent lists Dr. Bettinger as the inventor, it primarily belongs to his employer, CMU. Like most research-driven universities, the Oakland institution claims the intellectual property rights arising from the work that it supports.
University ownership of patents might not sound like the best deal for researchers, but many faculty members would prefer to focus on research, rather than production.
"I tend to not be interested in the commercialization of these things myself," Dr. Bettinger admitted. "Patenting … is part of the game that we faculty play now."
At CMU, researchers who discover something that may qualify for a possible patent disclose their invention to the university, which then hires outside attorneys to handle most of the application process.
"Our conversation, internally, is to see whether something should be patented or not, then we work with lawyers," said Dr. Bettinger.
Before the lawyers get involved, though, invention takes a lot of work. Dr. Bettinger estimated that he spent about two years working in the lab to perfect the device — and that's before any commercialization or safety testing.
Use of the technology in patients is still far in the future but work by other scientists indicates that the microbiome — basically the colonies of bacteria living in people's digestive systems — could play a role in everything from diabetes to the effectiveness of cancer treatment.
Millions of dollars are devoted to treating those diseases, meaning the patent could eventually pay dividends for its owner.
Those dividends might help offset what Dr. Bettinger estimated to be a $300,000 investment in research.
 The long path to market
Dr. Bettinger's invention is far from the commercialization stage.
He said that matters of toxicity, regulatory approval by the U.S. Food and Drug Administration, the cost of production and the decision about what types of medicine to deliver would all need to be sorted out by a potential licensee.
His project was directly sponsored by the university, so the school owns the patent.  He's not dismayed.
"I think it's just the way it is," he said. "It's a very reasonable arrangement."
Read more…
The Bettinger Group:  Pittsburgh Post-Gazette Feature