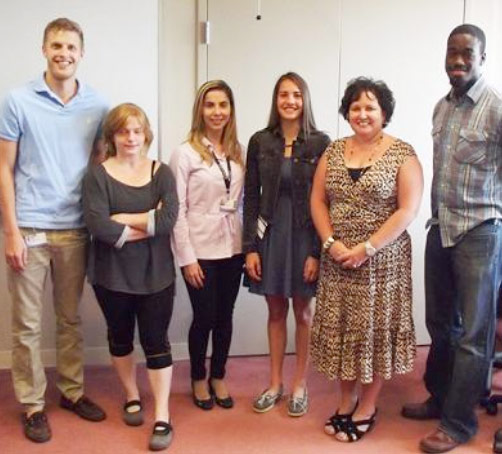 The Wiegand Summer Internship, which is made possible through an endowment from Mr. and Mrs. Bruce Wiegand, who are friends and supporters of the Institute, is designed to provide an opportunity for a high school senior to experience the opportunities and excitement of a career in science and engineering with a focus on regenerative medicine.
The 2015 Wiegand Intern was Makenna Laffey who is a graduate of Pine-Richland High School. Ms. Laffey served her internship in the lab of McGowan Institute for Regenerative Medicine faculty member Kacey Marra, PhD, associate professor in the Departments of Plastic Surgery in the School of Medicine and Bioengineering in the School of Engineering at the University of Pittsburgh, director of the Plastic Surgery Research Laboratory in the Department of Plastic Surgery in Pitt's School of Medicine, and co-director of the Adipose Stem Cell Center of the McGowan Institute. Ms. Laffey's responsibilities included assisting in the preparation of histology specimens, fabrication and evaluation of controlled release polymers for controlled release drug delivery, and data analysis.
At the conclusion of her 4-week internship, Ms. Laffey gave a presentation highlighting her experiences and observations. Attending were her collaborators and mentors from the Marra Lab and members of her family. She will be attending Georgia Tech in the fall, majoring in Biomedical Engineering.
Illustration: (left to right) Ryan Schroth, Kassandra O'Brien, Mayara Silva, Makenna Laffey, Kacey Marra, PhD, and Chris Mahoney.