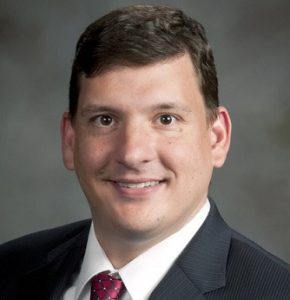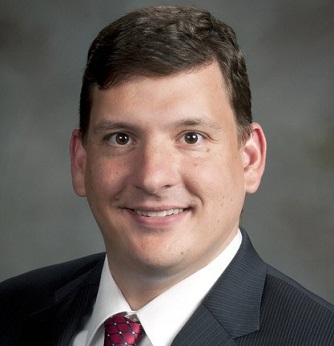 In addition to the two new trainees, the Cellular Approaches to Tissue Engineering and Regeneration (CATER) training program welcomes a new faculty member:  Warren Ruder, PhD.  Dr. Ruder is an Assistant Professor, Engineering Living Systems Lab, Department of Bioengineering, and an affiliated faculty member of the McGowan Institute for Regenerative Medicine.  Dr. Ruder moved his research group to the University of Pittsburgh's bioengineering department in January 2017.  Previously, he spent 4 years as an Assistant Professor in Virginia Tech's Biological Systems Engineering Department, where he led the Engineering Living Systems Lab.  His expertise is in synthetic biology, cellular and molecular biomechanics, and lab-on-a-chip systems.
Dr. Ruder received his PhD in Biomedical Engineering and his MS in Mechanical Engineering from Carnegie Mellon University (CMU). He also has a BS in Civil Engineering from the Massachusetts Institute of Technology (MIT).  From 2003-2005, he was a Health Science Specialist at the VA Boston Healthcare System and Harvard Medical School.  From 2005-2009, Dr. Ruder was an inaugural NIH trainee in the Pitt-CMU Biomechanics in Regenerative Medicine (BiRM) Training Program.  From 2010-2012, he was a post-doctoral research associate in the group of James Collins, PhD, at Boston University and Harvard University's Wyss Institute for Biologically Inspired Engineering (now at MIT).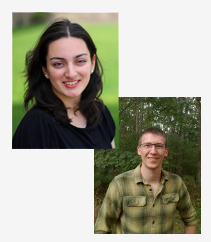 Laura Molina is a MD/PhD candidate in the Medical Scientist Training Program (MSTP) and a member of the laboratory of McGowan Institute faculty member and CATER program director Paul Monga, MD.  Her research project is focused on liver growth and development.  Ms. Molina comes to Pitt from the University of Florida where she earned a Bachelor's of Science degree in Biochemistry and Molecular Biology.  She also spent 4 months in 2014 in the NSF-UF-US/France Research Experience for Undergraduates program.
Michael Behrens is a PhD candidate in the department of Bioengineering.  Mr. Behrens moved to Pittsburgh when his mentor, Dr. Ruder, decided to relocate here.  Mr. Behrens' research project is focused on synthetic biology.  He received a Bachelor's of Science in Engineering from Walla Walla University in College Place, Washington, with a focus on Electrical Engineering.  He will bring a unique prospective to the group.
Welcome to all!