George Putic, Science and Technology Reporter, Voice of America, recently highlighted the research programs of three McGowan Institute for Regenerative Medicine affiliated faculty members.  Featured were the on-going efforts in the laboratories of Stephen Badylak, DVM, PhD, MD; Ronald Poropatich, MD; and Paulo Fontes, MD.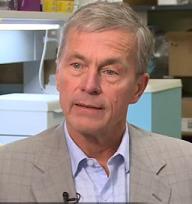 Scientists Build Human Tissue on Animal Matrix
The question has always been, if a gecko can grow back its tail, why can't we regenerate our lost body parts? Well, maybe we can, someday. Scientists are moving towards the ability to rebuild fully functioning organs, and have made significant progress replacing muscles and other tissue.
The use of mammalian extracellular matrix (ECM) or its derivatives as an inductive template for constructive remodeling of tissue is a common theme of most research activities in the laboratory of McGowan Institute for Regenerative Medicine deputy director Stephen Badylak, DVM, PhD, MD, professor in the Department of Surgery and director of the Center for Pre-Clinical Tissue Engineering within the McGowan Institute.  The focus of Dr. Badylak's pioneering work has revolved around the structure and composition of naturally occurring ECM, and the signaling provided by this matrix to host cells toward functional tissue reconstruction.  Dr. Badylak places high emphasis upon clinical translation of all activities in his laboratory, and work conducted there spans the full spectrum from basic science at the sub-cellular level to patient care at the bed side.
Watch the interview here.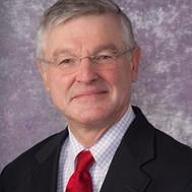 Future of Trauma Care May Be in a Backpack
In battlefield situations, taking even basic medical measurements may be complicated. Proper instruments, the knowledge of how to use them, and good decision-making skills are required. It would be great if soldiers had sophisticated, miniaturized medical devices that could easily be used to help an injured person.
If that were the case, said retired Army surgeon Ronald Poropatich, MD, "you can then assess the individual's heart rate, blood pressure, and have a soft robotics collar with imaging devices in the neck that would tell me where the trachea is located, and have soft robotics with embedded sensors that tell me whether the lung is collapsed or not," plus other vital information.
Dr. Poropatich, executive director of the Center for Military Medicine Research, Health Sciences at the University of Pittsburgh, professor of medicine in the Division of Pulmonary, Allergy, and Critical Care Medicine at the University of Pittsburgh, and senior advisor for Telemedicine, University of Pittsburgh Medical Center, is leading a team of researchers and engineers working on an "intelligent rucksack," equipped with a computer, a range of sensors and robotic instruments, even syringes preloaded with a variety of medicines.
Read the interview here.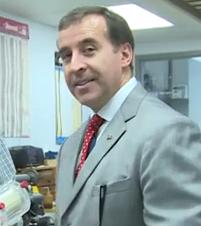 Liver Transplants May Become Much Safer
Although human liver transplants have been performed since 1963, it remains a complicated and risky surgery. About 28 percent of recipients die within 5 years. Now, a new procedure being developed at the University of Pittsburgh Medical Center is showing great promise by better preserving organs during the transplant process.
The pioneering research led by Paulo Fontes, MD, FACS, UPMC transplant surgeon, associate professor, Starzl Transplantation Institute, Department of Surgery, University of Pittsburgh School of Medicine, and a deputy director of the McGowan Institute for Regenerative Medicine, is in the development of a new hemoglobin-based oxygen carrier (HBOC) for organ and tissue preservation in combination with machine perfusion (MP).
A new HBOC molecule is being developed by VirTech Bio (VTB) LLC, Beverly, Massachusetts, under the leadership of W. Richard Light, PhD, in collaboration with faculty members from Ohio State University, Columbus, Ohio.  Dr. Light, a leading HBOC scientist, has been collaborating with Dr. Fontes for several years in the development of this new approach to promote effective ex vivo oxygenation over an extended period of time. They initially developed and patented this technology in 2012, after a series of proof-of-concept pre-clinical experiments in liver transplantation at the McGowan Institute.  They have further expanded this application for a discarded human liver and subsequently for vascularized composite allografts (VCA). The MP/HBOC technology is intended to enhance organ and tissue preservation prior to transplantation and it is expected to have a positive impact in clinical transplantation in the near future. Organ preservation is currently based on cold storage (CS), where the organs remain hypothermic and anoxic for a limited period of time. CS has a direct negative impact on organ quality and on the time and the distances imposed by the current system of organ allocation.
Watch the interview here.
Voice of America (VOA) is the premier global broadcaster based in the United States.  VOA and its entities average 203 million on-line visitors, TV viewers, and radio listeners per week.  It produces 1,700 hours of news and feature programming weekly broadcast in 45 languages, including English.
Read more…
VOA News:  Scientists Build Human Tissue on Animal Matrix (04/26/16)
VOA News:  Future of Trauma Care May Be in a Backpack (04/28/16)
VOA News:  Liver Transplants May Become Much Safer (05/03/16)