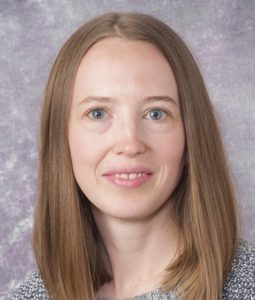 As reported by Madison Brunner for Inside UPMC, inherited retinal degeneration affects about one out of every 2,000 people worldwide and severely impacts quality of life. Due to mutated genes, this disorder causes blindness and currently has no treatment.
To solve this problem, University of Pittsburgh researchers are developing gene therapy solutions to replace the malfunctioning genes with normal, healthy genes, or to rewrite sections of mutated DNA using CRISPR/Cas9 genome editing tools.
McGowan Institute for Regenerative Medicine affiliated faculty member Leah Byrne, PhD, Assistant Professor, Department of Ophthalmology, University of Pittsburgh, is developing these gene therapy solutions with support from a competitive $300,000 Career Development Award from Research to Prevent Blindness (RPB).
One way to replace malfunctioning genes with normal ones is to ferry the good genes into the patient within harmless or inactivated viruses. The Byrne lab will use the grant to create adeno-associated viral (AAV) vectors and delivery systems for the expression of genes that don't fit into currently available viruses, and for efficient delivery of genome editing tools in the body.
"This research will benefit millions of patients worldwide who are affected by a wide variety of forms of inherited retinal degeneration," Dr. Byrne said. "We're developing gene delivery methods that have the potential to impact gene therapies for any form of inherited disease."
Since it was founded in 1960, RBP has channeled more than $355 million into eye research, and has been identified with nearly every major breakthrough in vision research.
"In my lab, we aim to directly address the most significant obstacles preventing clinical translation of gene therapies," Dr. Byrne said. "This grant will help further our research."
Read more…