Please join us in welcoming four new CATER faculty members.  They are:

Kari Nejak-Bowen, PhD
Department of Pathology
University of Pittsburgh School of Medicine
S414 Biomedical Science Tower, 200 Lothrop
Short summary of research interests and on-going projects:
For the past 15 years, my research has been focused on understanding the cellular and molecular basis of liver health and disease. Specifically, I am interested in understanding the role of signaling pathways such as Wnt/β-catenin in liver inflammation, injury, and cholestasis. I have recently identified a novel association of β-catenin with FXR that is unresponsive to bile acids or FXR agonists but sensitive to β-catenin inhibition, which causes synergistic activation of FXR in combination with an FXR agonist. I am also elucidating the role of β-catenin in transdifferentiation of hepatocytes to cholangiocytes during chronic biliary injury. My goal is to ultimately apply my knowledge to the development of improved diagnostics and clinically relevant therapies in the treatment of cholestatic liver disease, particularly primary sclerosing cholangitis, a condition with a significant unmet clinical need.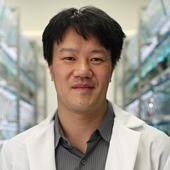 Michael Tsang, PhD
Department of Developmental Biology
University of Pittsburgh School of Medicine
BST3-5062, 3501 Fifth Avenue
Short summary of research interests and on-going projects:
I have a long standing interest in dissecting the molecular mechanism of heart development and regeneration using the zebrafish as a model system. My lab is particularly interested in the role of the Ras/MAPK pathway in development and recently we have focused on heart regeneration. We are studying the role of Dual Specificity Phosphtase 6 (Dusp6) in this process. Our current hypothesis is that Dusp6 function suppressed cardiac regeneration as zebrafish harboring mutations in Dusp6 show an accelerated regenerative response to injury. We use both genetic and chemical approaches to elucidate how Dusp6 limits heart regeneration.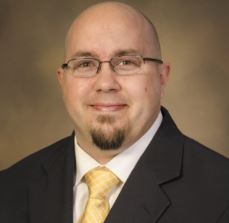 Jonathan Vande Geest, PhD
Professor of Bioengineering
409 Center for Bioengineering
300 Technology Drive
Dr. Vande Geest is new to the University of Pittsburgh. While at the University of Arizona his lab initiated research in the area of vascular tissue engineering and developed perform functional in vitro and in vivo studies on a novel biopolymer vascular graft.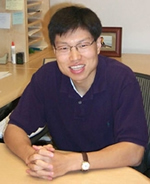 Yadong Wang, PhD
Department of Bioengineering
University of Pittsburgh, Swanson School of Engineering
411 Benedum Hall, 3700 O'Hara Street
Short summary of research interests and on-going projects:
My research focuses on creating biomaterials that present controlled chemical, physical, and mechanical signals to cells, tissues and organs. The ultimate goal is to control how the human body interacts with these materials. I am especially interested in applications of biomaterials in the cardiovascular, nervous and musculoskeletal systems. My team enjoys collaborating with other scientists and clinicians who share the same passion in translational research. Current projects include vascular grafts, controlled release of proteins and microfabrication of biomaterials.