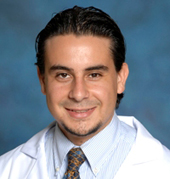 50 presentations and 2 awards…
The Annual Biomedical Engineering Society (BMES) Annual Meeting was held in Minneapolis, Minnesota, in October 2016.  McGowan Institute for Regenerative Medicine affiliated faculty and trainees were recognized for outstanding achievements and presented 50 papers addressing their most recent scientific achievements.
The awards were:
Design and Research Award: 

A Biodegradable, Thermally Responsive Injectable Hydrogel With Reactive Oxygen Species Scavenging Effect
Yang Zhu
William Wagner, PhD, mentor
BMES Journal Paper Award

Annals of Biomedical Engineering (ABME) Most Cited
Biologic Scaffolds for Regenerative Medicine: Mechanisms of In vivo Remodeling
Ricardo Londono, PhD, Stephen F. Badylak, DVM, PhD, MD
Annals of Biomedical Engineering; March 2015, Volume 43, Issue 3, pp 577–592.
The list of presentations by faculty and trainees is available here.
The full BMES program is available here.
Congratulations, all!