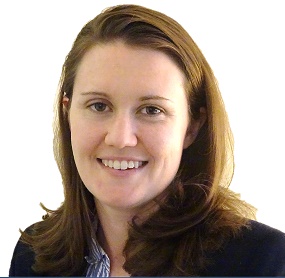 The American Society for Artificial Internal Organs (ASAIO) selected Alexandra May, a chemical engineering graduate student at the University of Pittsburgh, as a finalist for the Willem Kolff Award at its 64th annual meeting. The award, named after the late Dutch physician who invented the original artificial kidney, recognizes the top abstracts at each annual meeting.
Ms. May is a graduate student in the Swanson School of Engineering's Cardiovascular Bioengineering Training Program and works in the Medical Devices Laboratory under the direction of McGowan Institute for Regenerative Medicine faculty member William Federspiel, PhD, a William Kepler Whiteford Professor of Bioengineering at Pitt. The lab develops clinically significant devices for the treatment of pulmonary and cardiovascular ailments by utilizing engineering principles of fluid flow and mass transfer.
Ms. May's research focuses on the development of the Pittsburgh Pediatric Ambulatory Lung (P-PAL), an artificial lung device developed to bridge pediatric acute or chronic lung failure patients to transplant. The P-PAL integrates the blood pump and gas exchanging hollow fiber membrane bundle into a single compact unit and provides 70 percent to 90 percent of the patient's oxygenation needs. The compact design of the P-PAL provides children with increased mobility pre-transplant, a factor which has been shown to improve post-transplant outcomes.
The ASAIO Annual Meeting was held June 13-16, 2018, in Washington, D.C.  Ms. May's abstract titled "Acute in vivo Performance of a Pediatric Ambulatory Artificial Lung" was awarded second place out of approximately 300 accepted abstracts, and she presented her work during the conference's opening general session.  Co-authors on the abstract include R. Orizondo, B. Frankowski, P. Wearden, and W. Federspiel.  Peter Wearden, MD, PhD, congenital cardiothoracic surgeon and Department Chair, Division of Cardiovascular Surgery, Department of Cardiovascular Services at the Nemours Children's Health System, Orlando, Florida, is an affiliated faculty member of the McGowan Institute.
"Alex deserves this recognition," said Dr. Federspiel. "She is an extremely hard worker and devoutly dedicated to our mission of improving the lives of kids with respiratory failure."
Congratulations, Ms. May!
Illustration:  Alexandra May.
Read more…
University of Pittsburgh Swanson School of Engineering News Release