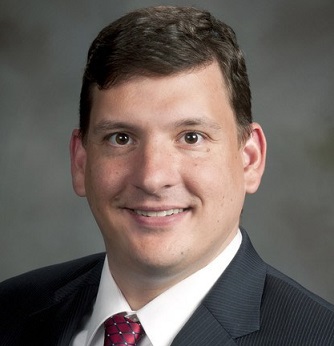 McGowan Institute for Regenerative Medicine affiliated faculty member Warren Ruder, PhD, assistant professor in the Department of Bioengineering at the University of Pittsburgh, receives prestigious honor from the NIH High-Risk, High-Reward Research Program.  Dr. Ruder joins Peter Strick, PhD, scientific director of the University of Pittsburgh Brain Institute and distinguished professor and chair of neurobiology, and Erik Wright, PhD, an assistant professor of biomedical informatics, as a recipient of this year's recognition.
The NIH High-Risk, High-Reward Research program accelerates scientific discovery by supporting creative, trailblazing ideas in clinical and basic biomedical science that may struggle under the conventional funding mechanism but could have a transformative impact in addressing important challenges in medicine.
Dr. Ruder was awarded an NIH Director's New Innovator Award, which is given to support "exceptionally creative new investigators who propose highly innovative projects," according to the NIH.
Dr. Ruder's research group works at the interface of biology and engineering to create new biomimetic systems that both provide insight into biological phenomena and serve as platform technologies for future medical applications. This award will support the development of engineered cells that can be activated by high magnetic field gradients.
"I am proud of Warren for being the second Swanson School faculty member to win this extremely competitive and prestigious award," said James Martin, PhD, U.S. Steel Dean of Engineering. "His research underscores the Swanson School's goal to produce creative and innovative research that has the potential to transform our world."
"This program supports exceptionally innovative researchers who have the potential to transform the biomedical field," said NIH Director Francis Collins, MD, PhD. "I am confident this new cohort will revolutionize our approaches to biomedical research through their groundbreaking work."
Illustration:  University of Pittsburgh Swanson School of Engineering.
Read more…
University of Pittsburgh Swanson School of Engineering News Release
UPMC/University of Pittsburgh Schools of the Health Sciences Media Relations News Release
University of Pittsburgh Swanson School of Engineering