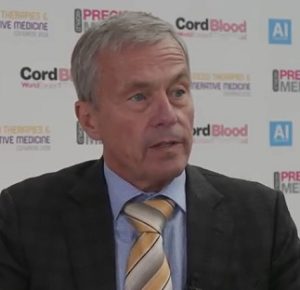 McGowan Institute for Regenerative Medicine Deputy Director Stephen Badylak, DVM, PhD, MD, Professor of Surgery and Director of the Center for Pre-Clinical Tissue Engineering within the Institute, was the Keynote Speaker at the World Advanced Therapies & Regenerative Medicine Congress (WATRMC), May 16-18, London, United Kingdom.
His presentation, "The Transformation and Clinical Translation of Regenerative Medicine," touched on lessons learned from failed early stem cell therapy and tissue engineering, the role of the immune system in tissue/organ development, homeostasis, response to injury and regeneration, and the role of nanovesicles in functional tissue reconstruction.
Dr. Badylak also participated in an interview with Ian McKay of WATRMC.  During the conversation, Dr. Badylak highlighted the structure and work of the McGowan Institute, how he entered the field of regenerative medicine, the history of tissue engineering, what is happening now in the clinic with regenerative medicine, and the current and future challenges to be solved.  Listen to the interview here.
Illustration:  WATRMC.