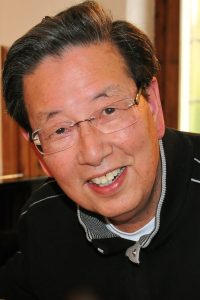 At the 2018 Orthopaedic Research Society (ORS) Annual Meeting in New Orleans, the organization recognized its inaugural class of ORS Fellows, among them McGowan Institute for Regenerative Medicine faculty member Savio L-Y. Woo, PhD, DSc, DEng, Distinguished University Professor Emeritus of Bioengineering and Director of the Musculoskeletal Research Center (MSRC) at the University of Pittsburgh.
ORS Fellows are recognized for their significant contributions to the field of musculoskeletal research and the ORS.
As a leader in bioengineering and orthopaedics research at Pitt's Swanson School of Engineering, Dr. Woo has educated over 500 students and mentored 37 junior faculty.
Dr. Woo established the MSRC in 1990 for education and research in orthopaedics. It has matured into a multidisciplinary effort that teaches and mentors highly qualified students, fellows, and residents. The MSRC laboratories cultivate a collaborative community to perform research at the molecular, cellular, tissue, and joint levels.
"Dr. Woo has been an integral part of our faculty for 27 years and has significantly contributed to the success of our bioengineering department," said McGowan Institute faculty member Sanjeev Shroff, PhD, Distinguished Professor and McGinnis Chair of Bioengineering. "Through the Musculoskeletal Research Center, he has been an invaluable leader in research and mentorship, and we are delighted that he is continuing to contribute as emeritus faculty."
As an ORS Fellow, Dr. Woo will continue to advance musculoskeletal research and support the ORS mission. Fellows are leaders in their discipline and foster knowledge in their field and the ORS community through education, programming, and collaboration.
Dr. Woo said, "Although I received the honor of Inaugural Fellow, I think it really represents all the hard work done by all of the people at the Musculoskeletal Research Center."
Congratulations, Dr. Woo!
Read more…
University of Pittsburgh Swanson School of Engineering News Release