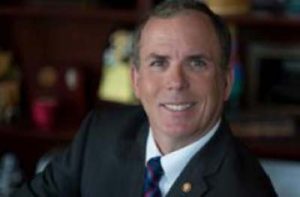 The University of Pittsburgh Innovation Institute awarded Rory Cooper, PhD, FISA & Paralyzed Veterans of America (PVA) Chair and Distinguished Professor of the Department of Rehabilitation Science & Technology, professor of Bioengineering, Physical Medicine and Rehabilitation, and Orthopedic Surgery at the University of Pittsburgh, Founding Director and VA Senior Research Career Scientist of the Human Engineering Research Laboratories (HERL, a VA Rehabilitation R&D Center of Excellence in partnership with Pitt), Co-Director of the NSF Quality of Life Technology Engineering Research Center (a joint effort between Pitt and Carnegie Mellon University), and McGowan Institute for Regenerative Medicine affiliated faculty member, with its inaugural Marlin Mickle Outstanding Innovator Award.
Dr. Cooper has been issued eight patents with more pending, and has had many of his technologies licensed. He has forged strong collaborations with entrepreneurial and industry partners to speed the path to commercialization for innovations emerging from HERL that help the elderly and disabled lead more independent and fulfilling lives. He also encourages his students to pursue hands-on experiential entrepreneurship training through the Innovation Institute.
Dr. Cooper, who is paralyzed from the waist down, conducts research on using cutting-edge technology to improve the mobility of people with disabilities. He has written two books and has 10 patents, with more pending.  Click here for a video honoring Dr. Cooper.
The Marlin Mickle Outstanding Innovator Award has been created to recognize a faculty member who exemplifies the passion and commitment to innovation and entrepreneurship of the late Dr. Marlin Mickle of the Swanson School of Engineering. Dr. Mickle was one of the most prolific innovators in the University's history and helped mentor many others.  Click here for a video tribute to Dr. Mickle.
Congratulations, Dr. Cooper!
Read more…
University of Pittsburgh Innovation Institute