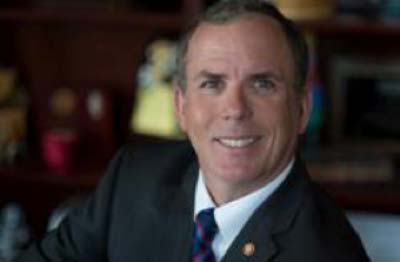 McGowan Institute for Regenerative Medicine affiliated faculty member Rory Cooper, PhD, FISA & Paralyzed Veterans of America Chair and Distinguished Professor of the Department of Rehabilitation Science & Technology, University of Pittsburgh, has been confirmed as a keynote speaker at the VISTA 2017 Conference in Toronto, Canada.
The VISTA conference, an International Paralympic Committee biennial event, is this year hosted by the Canadian Paralympic Committee and the Canadian Sport Institute Ontario. It is designed to provide a platform for sport scientists and researchers to meet with experts in the field of sport for athletes with impairments to discuss, exchange, and gain advanced knowledge in this area.  It was first held in 1993 and has since developed a global reputation for acting as a platform for debate, discussion, and dialogue on key issues relating to the growth of the Paralympic Movement.
"I am honored and excited to be the keynote speaker. VISTA is an important and highly regarded conference, bringing people together from around the world," Dr. Cooper said.
The theme of this year's conference which will take place between 20-23 September is "Opportunities, Challenges in Paralympic Sport Science & Sport Medicine Support."
"A theme of my talk will be Paralympic Sport 2020 to 2040," Dr. Cooper said. "There are advances in manufacturing, robotics, and cybernetics that are making an impact at increasing rate. The changes will impact the Paralympic Movement, and it is best that people are informed and engaged."
Read more…