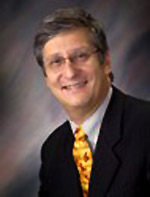 Congratulations to McGowan Institute for Regenerative Medicine faculty member Robert Kormos, MD, the Brack G. Hattler Professor of Cardiothoracic Transplantation, Director of the Artificial Heart Program, Co-Director of Heart Transplantation, Department of Cardiothoracic Surgery, Heart and Vascular Institute, University of Pittsburgh Medical Center, and fellow authors of the paper, "Long-term mechanical circulatory support (destination therapy): On track to compete with heart transplantation?" This publication was one of five recipients of the Most Cited Paper Award for The Journal of Thoracic and Cardiovascular Surgery. These awards go to the top five cited papers that contributed to the 2013 Impact Factor.
"The Associate Editors and I are very pleased to award the hard work that went into creating such a timely, high-quality, impactful paper and we have informed the American Association for Thoracic Surgery Council of the award," said Richard D. Weisel, Editor of The Journal of Thoracic and Cardiovascular Surgery. "The journal and the specialty have benefitted greatly from your commitment and expertise and we look forward to your continued contributions."
Congratulations, Dr. Kormos!
Read more…
Full Text (Long-term mechanical circulatory support (destination therapy): on track to compete with heart transplantation? Kirklin JK, Naftel DC, Pagani FD, Kormos RL, Stevenson L, Miller M, Young JB. The Journal of Thoracic and Cardiovascular Surgery; 2012 Sep;144(3):584-603; discussion 597-8.)