Dr. Peter Strick Receives Chancellor's Distinguished Research Award
McGowan Institute for Regenerative Medicine affiliated faculty member Peter Strick, PhD,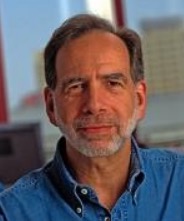 Distinguished Professor and chair of the School of Medicine's Department of Neurobiology, also professor in the Department of Psychiatry, and co-director of the Center for Neuroscience and the Center for the Neural Basis of Cognition, received the Chancellor's Distinguished Research Award which annually recognizes outstanding scholarly accomplishments of members of the University's faculty. Any tenured or tenure-stream, full-time faculty member who has served at least 3 years at Pitt is eligible. Senior scholar awardees include faculty members who have achieved pre-eminence in their field and have compiled a substantial and continuing record of outstanding research and scholarly activity.
In his citation, the Chancellor noted Dr. Strick's recent election to the National Academy of Sciences and his membership in the American Academy of Arts and Sciences, and cited Strick's international recognition for studies of the motor system of the brain.
The Chancellor wrote: "The selection committee was deeply impressed with the work you have done that has shed light on the fundamental neural circuitry underlying motor controls, which has opened up entire new subfields of study of the brain."
Dr. Nordenberg cited Dr. Strick's leadership, which also includes being director of the Systems Neuroscience Institute, director of the Neuroscience Imaging Center, and scientific director of the University of Pittsburgh Brain Institute.
Read more…