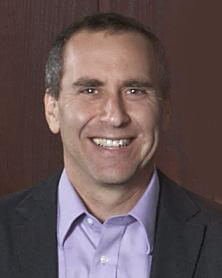 McGowan Institute for Regenerative Medicine affiliated faculty member Michael Boninger, MD, has been named UPMC's vice president for medical affairs for Community Provider Services. Currently, Dr. Boninger serves as director of the UPMC Rehabilitation Institute and professor and chair of the Department of Physical Medicine and Rehabilitation (PM&R) in the University of Pittsburgh School of Medicine. In his expanded role, Dr. Boninger will provide medical leadership and coordination for initiatives in post-acute and community-based services across the entire UPMC health system continuum.
UPMC Community Provider Services includes extensive operations in home health services, community-based rehabilitation therapies, post-acute skilled nursing, senior living, and non-hospital-based pharmacy programs among others. UPMC Community Provider Services subsidiaries include the largest home health agency and the largest physical and occupational therapy provider in western Pennsylvania. Dr. Boninger will assume his new role with UPMC on July 1.
"I believe part of the U.S. health care transformation will be expansion of the scope and importance of team-based care, and the leveraging of services in the home and community settings. UPMC has great strength in this area and I'm excited to join the amazing team working on innovative ways to keep people healthy in the community," said Dr. Boninger.
Dr. Boninger is the recipient of the 2016 Association of Academic Physiatrists Distinguished Academician Award and the first faculty member from Pitt's Department of PM&R to win the national award. Under his leadership, the department of PM&R consistently ranked in the top three in research funding from the National Institutes of Health.
The author of four U.S. patents, Dr. Boninger is recognized for his extensive research on spinal cord injury, and assistive technologies ranging from brain computer interfaces, to regenerative therapies, to wheelchairs. He also is director of Pitt's Model Center on Spinal Cord Injury and a member of the Institute of Medicine.
Dr. Boninger earned his medical degree at Ohio State University. He completed residencies at St. Joseph Mercy Hospital in Ann Arbor and the University of Michigan Medical Center, where he became the chief resident, physical medicine and rehabilitation. He came to the University of Pittsburgh when he won a postdoctoral fellowship in engineering and rehabilitation technology in 1994.
Congratulations, Dr. Boninger!
Illustration:  McGowan Institute for Regenerative Medicine.
Read more…
UPMC/University of Pittsburgh Schools of the Health Sciences Media Relations News Release