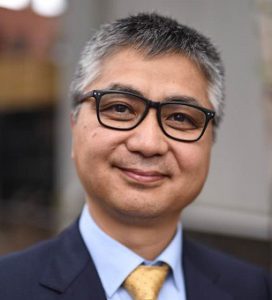 National Kidney Foundation (NKF) has selected its award recipients of the 2018 NKF Young Investigator Research Grant Program, which strives to improve the quality of life for people with kidney disease by funding promising young scientists in their research to discover the causes of kidney disease, prevent its progression, and improve treatment for those living with it today. One of the projects selected includes the expertise of McGowan Institute for Regenerative Medicine affiliated faculty member Kang Kim, PhD, Associate Professor of Medicine and Bioengineering at the University of Pittsburgh and the Heart and Vascular Institute at UPMC.
Nephrologist Roderick Tan, MD, PhD, was awarded the Edith H. Blattner Grant Young Investigator Grant for research that will utilize high-resolution ultrasound to closely examine the kidney's vital small blood vessels. Dr. Tan is Assistant Professor of Medicine, Division of Renal-Electrolyte, Department of Medicine at the University of Pittsburgh.  He is collaborating on the study with colleague Dr. Kim.
The grants are awarded in specified categories for one-year terms. They are given based upon careful and balanced peer review by an independent committee with an emphasis on the support of high-quality, clinical investigation.
The NKF Young Investigator Research Program exists to help innovative researchers reach potentially pioneering results. "We strive to stay ahead of the curve when it comes to finding new and better ways to fight or treat kidney disease," said Joseph Vassalotti, MD, and Chief Medical Officer of the National Kidney Foundation. "Ultimately, it's about improving the lives of millions of kidney patients, so it is with great responsibility and pride that we support the vital research of these doctors."
Read more…