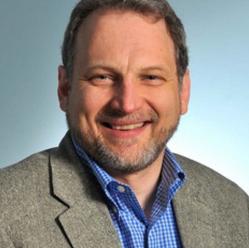 La Jolla Pharmaceutical Company announced recently that the U.S. Food and Drug Administration (FDA) has approved GiaprezaTM (angiotensin II) to increase blood pressure in adults with septic or other distributive shock.
"Vasopressors are critical to treat patients with shock. The critical care community now has another tool to use," said McGowan Institute for Regenerative Medicine affiliated faculty member John A. Kellum, MD, Director of Center for Critical Care Nephrology, Vice Chair for Research, and Professor of Critical Care Medicine, University of Pittsburgh. "The approval of angiotensin II represents a major advance in the treatment of patients with septic or distributive shock."
Distributive shock is the most common type of shock in the inpatient setting, affecting approximately one-third of intensive care unit patients. There are approximately 800,000 distributive shock cases in the United States per year. Of these cases, an estimated 90% are septic shock patients. Approximately 300,000 do not achieve adequate blood pressure response with current standard therapy. The inability to achieve or maintain adequate blood pressure results in inadequate blood flow to the body's organs and tissue and is associated with a mortality rate exceeding most acute conditions requiring hospitalization.
La Jolla plans to make GiaprezaTM available for patients in the U.S. in March 2018.
Read more…
La Jolla Pharmaceutical Company News Release