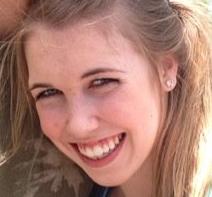 Ms. Meghan Wyatt, Senior in the Bioengineering Department at the University of Pittsburgh, Undergraduate Research Assistant at the McGowan Institute for Regenerative Medicine in the laboratory of faculty member Bryan Brown, PhD, and University Honors College Student Ambassador, is this year's winner of the C. William Hall Scholarship from the Society for Biomaterials.
This award honors the memory of the Society's first president, C. William Hall, MD.  Dr. Hall was internationally recognized as a leader and pioneer in biomaterials and artificial organs research.
The scholarship is awarded to a junior or senior undergraduate pursuing a bachelor's degree in bioengineering or a related discipline. During the year (Jan-Dec) of the scholarship award, it is required that the student participate in undergraduate research in biomaterials. The C. William Hall Scholarship applicants submit brief essays on their planned research and career objectives, as well as obtain a letter from their advisor/mentor confirming their status and role in the research.
Ms. Wyatt will have all of her expenses paid for participation in the 2017 Society for Biomaterials Annual Meeting and Exposition in Minneapolis, Minnesota (April 5-8, 2017).
The Society for Biomaterials is a multidisciplinary society of academic, healthcare, governmental, and business professionals dedicated to promoting advancements in all aspects of biomaterial science, education, and professional standards to enhance human health and quality of life.
Congratulations, Ms. Wyatt!
Illustration:  Meghan Wyatt Twitter.