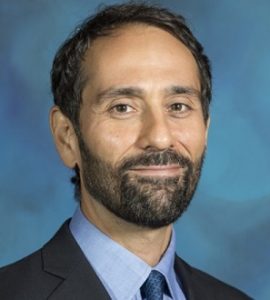 The Carnegie Science Center established the Carnegie Science Awards program in 1997 to recognize and promote outstanding science and technology achievements in western Pennsylvania.
The Carnegie Science Awards have honored the accomplishments of more than 550 individuals and organizations whose contributions in the fields of science, technology, and education have impacted our region's industrial, academic, and environmental vitality.
The 22nd Annual Carnegie Science Awards celebration will be held on May 4, 2018, at Carnegie Music Hall in Oakland during which time McGowan Institute for Regenerative Medicine affiliated faculty member Antonio D'Amore, PhD, will be presented with an Honorable Mention Award in the Advanced Manufacturing and Materials Category for his tremendous work and its impact on the vitality in the region.
 The Advanced Manufacturing and Materials Award recognizes accomplishments in the areas of manufacturing and materials processes which have led to significant business, economic, or societal benefits for the region.  The Team of Dr. D'Amore, William Wagner, PhD, and Vinay Badhwar, MD, has pioneered the development of synthetic polymer scaffolds where the designer can "dial-in" the magnitude of important scaffold parameters, such as strength, rate of degradation rates, porosity, and microstructure, as well permit the fabricate complex shapes and sizes required for critical applications.  This is a game-changing outcome.  Using this platform technology, the Team has shown that a tissue engineered heart valve may be a viable alternative to other "replacement valves" available or that are being considered. This work has enhanced the visibility and the reputation of the region as a "hub" for tissue engineering, and has been a mechanism for increased grant support for the region.
The research by the Team has resulted in a significant enhancement in the ability of scientists to produce polymer scaffolds with important characteristics that can be managed during the production of the scaffold. The ability to "dial-in" the magnitude of important parameters is a game-changing outcome.  This research has helped to enhance the reputation of the region as a pioneer in tissue engineering.
Further, due to this reputation, significant grant revenues have been, and will continue to be realized. The Team expects as this technology matures, corporate interest will grow. To date there is one commercial spin-out (Neograft, Inc.) that utilizes this tissue engineering fabrication technique to build a support device that enhances a favorable outcome in cardiac by-pass surgeries.
The Team's work has provided a tool to build new and innovative scaffolds that will help to advance the field of tissue engineering, and as noted improves the reputation of the region in this important and dynamic field.
While much work needs to be done before it will be safe to use a tissue engineered heart valve in a human (a heart valve needs to work flawlessly ~1/second…for many years), the Team has defined the technology and a pathway to realize that outcome.
View a recent publication describing this work:  "Heart valve scaffold fabrication: Bioinspired control of macro-scale morphology, mechanics and micro-structure."
Congratulations, Dr. D'Amore!
Read more…
2018 Carnegie Science Award Winners