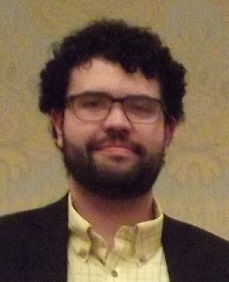 Dr. Christopher Medberry:
Christopher Medberry, PhD, Senior Regulatory Affairs Specialist, DePuy Synthes Companies of Johnson and Johnson, is a presenter at the upcoming 2016 National Institute of Biomedical Imaging and Bioengineering (NIBIB) Training Grantees Meeting on July 11-12, 2016, Bethesda, Maryland.  NIBIB is a part of the National Institutes of Health.
Dr. Medberry completed his PhD in Bioengineering at the McGowan Institute for Regenerative Medicine at the University of Pittsburgh in the lab of McGowan Institute Deputy Director Stephen Badylak, DVM, PhD, MD, Professor in the Department of Surgery and Director of the Center for Pre-Clinical Tissue Engineering within the Institute.  Dr. Medberry's research focused on the development and application of novel biomaterials, including hydrogels and scaffolds derived from nervous tissue extracellular matrix, and multiple preclinical models of traumatic central nervous tissue injury to investigate the mechanisms of biomaterial mediated tissue repair. His postdoctoral research explored therapeutic approaches that modulate the default healing response to prevent scarring and preserve or restore vision following injury and disease.  Dr. Medberry is a graduate of the McGowan Institute's Cellular Approaches to Tissue Engineering and Regeneration (CATER) Training Program.
Beyond the laboratory, Dr. Medberry worked as a Postdoctoral Fellow with the Coulter Translational Research Partners II Program at the University of Pittsburgh where he provided technical expertise and aided in the development of regulatory documents and in industry where he worked on medical device research, design, and development. He most recently completed the American Institute for Medical and Biological Engineering (AIMBE) Scholars Program, which is a Policy Fellowship Program at the U.S. Food and Drug Administration. As an AIMBE Scholar, Dr. Medberry utilized his technical background to influence decisions and help create policy within the Office of the Center Director, Center for Devices and Radiological Health. His long-term goal is to utilize his regulatory and policy background to foster innovative strategies for medical device development that improve patient care and clinical outcomes.
McGowan Institute of Regenerative Medicine faculty member Paul Monga, PhD, Endowed Research Chair in Experimental Pathology, the Vice-Chair of the Division of Experimental Pathology, Department of Pathology, University of Pittsburgh, and CATER Program Director, along with current CATER Program participants, are planning to attend the upcoming NIBIB biennial meeting.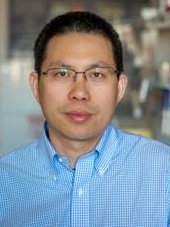 Dr. Yi Hong:
A former post-doctoral associate and research assistant professor at the McGowan Institute for Regenerative Medicine is now a researcher at The University of Texas (UTA) at Arlington.  Yi Hong, PhD, a UTA assistant professor of bioengineering, is developing a polymer that will allow engineers to develop a scaffold that is flexible, conductive, and biodegradable for biomedical applications such as tissue repair.  Dr. Hong worked in the laboratory of McGowan Institute Director William Wagner, PhD, Professor of Surgery, Bioengineering, and Chemical Engineering at the University of Pittsburgh.  Dr. Hong recently received a prestigious National Science Foundation Early CAREER grant to create conductive, single-component, and biodegradable elastomers. His technology is an advancement over conventional conductive polymers that are very stiff, hard to be processed, and non-degradable.  The research holds great promise in biomedical fields such as tissue repair and drug delivery, but it also has potential to expand to biodegradable electronics and stretchable, wearable electronics.
"There is a gap between conductive polymers and biomedical technology, and many researchers have shown that conductivity can help in tissue remodeling," Dr. Hong said. "My research will bridge the gap to design a new more conductive, biodegradable material made from a single polymer chain."
Including his CAREER Award, Dr. Hong has been the primary investigator on research grants totaling more than $850,000 since beginning his career, including an American Heart Association grant to develop a bioactive heart patch that will help restore heart function after a heart attack. He also has been involved with other projects as a co-principal investigator in that time. His research interests include biomaterials, tissue engineering, medical devices, and drug delivery.
Dr. Hong holds 8 patents and has authored or co-authored more than 50 journal articles. He is a member of the Tissue Engineering and Regenerative Medicine International Society, the American Heart Association, the Biomedical Engineering Society, and the Society for Biomaterials.  Dr. Hong earned his doctoral degree at Zhejiang University in 2005.  While at Pitt, Dr. Hong received PITT Innovator Awards in 2009 and 2010. He joined the UTA Department of Bioengineering in 2012.