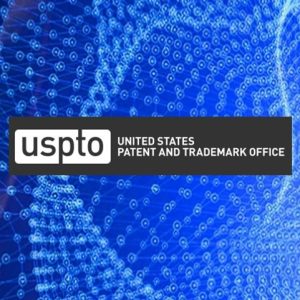 During the month of August 2022, the following patents were issued based on research work conducted by McGowan Institute for Regenerative Medicine affiliated faculty members. Their newly issued patents include:
U.S. Patent No: 11,406,736
Vascular Extracellular Matrix Hydrogel
Julie Phillippi; Thomas Gleason; George Fercana; Stephen Badylak
U.S. Patent No: 11,406,687
Activators of CXCR3 for the Treatment of Angiopathies of the Eye
Alan Wells; Cecelia Yates-Binder; Joel Schuman
U.S. Patent No: 11,413,375
Methods for Preparation of a Terminally Sterilized Hydrogel Derived from Extracellular Matrix
Timothy Keane Jr.; Stephen Badylak; Christopher Dearth; Neill Turner
U.S. Patent No: 11,413,245
Artificial Cell Constructs for Cellular Manipulation
Steven Little
U.S. Patent No: 11,419,926
Identification of Mutations in Herpes Simplex Virus Envelope Glycoproteins That Enable or Enhance Vector Retargeting to Novel Non-HSV Receptors
Justus Cohen; Joseph Glorioso; Hioaki Uchida
U.S. Patent No: 11,427,625
Expression of NKG2D Activating Ligand Proteins for Sensitizing Cancer Cells to Attack by Cytotoxic Immune Cells
Paola Grandi; Ndukaku Amankulor; Joseph Glorioso
U.S. Patent No: 11426490
Mixture of Polymers, Lubricating Fluid and Porous Materials Comprising Said Mixture, and Surface Bearing Said Mixture
Xavier Banquy, Jimmy Faivre, Buddha Ratna Shrestha, Krzysztof Matyjaszewski, Joanna Burdynska, Florina Moldovan
Congratulations on these successful developments!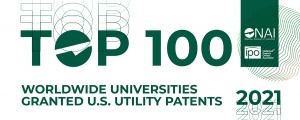 Also, the University of Pittsburgh has once again moved up the list of the top recipients of U.S. utility patents among worldwide universities in 2021, according to the National Academy of Inventors (NAI) and the Intellectual Property Owners Association (IPO). Published annually since 2013, the report ranks the top 100 global universities named as the first assignee on utility patents granted by the U.S. Patent and Trademark Office. Pitt ranked #18 for the 2021 calendar year with 104 patents. In the previous year, the university ranked #20, and ranked #28 the year before that. The full report can be found here.
Illustration:  U.S. Patent and Trademark Office logo/Academy of Inventors Top 100 logo.
Read more…
Innovation Institute News Release 1