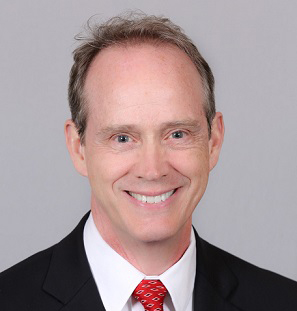 A new game being developed at Duquesne University hopes to reduce anxiety about COVID-19 and combat vaccine misinformation for kids, parents, and teachers. The tabletop board game challenges players to tackle a hypothetical global pandemic by researching, developing, testing, and distributing a vaccine to save humanity.
The game is part of a five-year Science Education Partnership Award (SEPA) from the National Institute of General Medicine (NIGMS) at the National Institute of Health (NIH) that focuses on educating children and teens on how to manage pain, anxiety, and stress in a healthy way.
During the COVID-19 pandemic, John Pollock, PhD, director of Duquesne's Partnership in Education program and an affiliated faculty member of the McGowan Institute for Regenerative Medicine, surveyed parents and children about their everyday stressors. He found that children are much more worried about the health effects of COVID-19 than parents realized.
"We found a disconnect between the things parents thought were stressing children, as opposed to the things that were actually causing children's own stress," he said. "When we surveyed children, their greatest stressors did not align with the perceptions of parents and teachers."
The new board game will allow for cooperative play, where players must work together to save humanity from a global pandemic. Players model the real-life steps of vaccine development, manage both monetary and time constraints, evaluate various vaccine types, and consider how to produce and distribute the vaccine to meet FDA and WHO approval. They will also combat misinformation and pseudoscientific obstacles during gameplay.
The game's development follows the success of 2020's You Make Me Sick, another SEPA-funded and award-winning board game from the Partnership in Education that teaches students about infectious diseases, including COVID-19.
Director of Education and Multimedia Development Brinley Kantorski and Lead Artist and Designer Sarah Will have guided the Partnership in Education's successful development of several other SEPA-funded games, including the app Dermis Defense and apps on sports-related concussion and sleep. Ms. Kantorski and Will said their passion for games has been an important element in their success.
"Educational games first and foremost need to be fun and engaging before they can be vehicles for learning," Ms. Kantorski said. "Once you're having fun, you may not even notice that you're learning!"
Ultimately, the goal of the new game is to reduce vaccine hesitancy by providing children, parents and teachers with solid, evidence-based scientific information, Dr. Pollock said.
"There is a lot of misinformation surrounding vaccines," said Dr. Pollock, who is a professor of biological sciences at Duquesne and co-director of the university's Chronic Pain Research Consortium. "By embedding relevant scientific facts throughout the game's interactive activities, children become integrated into the whole experience in ways that can improve knowledge and shift attitudes about vaccines.
"We believe that this information can also relieve some anxiety," Dr. Pollock said, adding that children who play the game may become "informational ambassadors" who help educate others in their communities.
Dr. Pollock, who has developed a wide range of educational and multimedia resources for school children, received one of only a dozen new NIGM awards aimed at developing innovative educational resources that address SARS-CoV-2 vaccine hesitancy. With his most recent funding, he has received a total award of more than $1.4 million from the NIGMS SEPA program for this project. It is the fourth SEPA award to Dr. Pollock and the Partnership in Education – NIH funding of $6.3 million has anchored the program since 2001.
"Our mandate is to educate pre-kindergarten to 12th grade students and community audiences to fight disinformation about the safety and value of vaccination," Dr. Pollock said.
In addition to his Partnership in Education team, Dr. Pollock is working with Paul Duprex, PhD, director of the Center for Vaccine Research at the University of Pittsburgh School of Medicine and members of the center, and Cathy Morton, EdD, of West Virginia University's Health Sciences & Technology Academy (HSTA), a SEPA-supported mentoring program that helps high school students in underserved areas enter STEM-based degree programs.
Duquesne's Partnership in Education program reflects the university's commitment to providing education and training programs that help improve equity and opportunity in the region.
Read more…