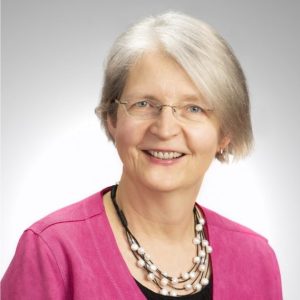 Estrogen receptor-positive (ER+) breast cancer accounts for approximately 70% of all breast cancers in women and is the most common type of breast cancer diagnosed today. Despite its prevalence, comparatively little is known about its immunobiology.
Steffi Oesterreich, PhD, McGowan affiliated faculty and the Shear Family Foundation Chair in Breast Cancer Research Professor and Vice-Chair Department of Pharmacology and Chemical Biology, University of Pittsburgh, is part of a team of researchers who recently published their findings on macrophages in ER+ invasive lobular carcinoma (ILC) and invasive ductal carcinoma (IDC) tumors.
The team's study, published in Nature Cancer and titled "Immune Landscape in Invasive Ductal and Lobular Breast Cancer Reveals a Divergent Macrophage-Driven Microenvironment," demonstrates "that macrophages, and not T cells, are the predominant immune cells infiltrating the tumor bed." The team's analysis of "cellular neighborhoods revealed an interplay between macrophages and T cells" that ultimately highlights "macrophages as a potential target for ER+ breast cancer."
These findings suggest that tailored immunotherapies, designed to recognize and eliminate cancer cells, are needed to target ILC and IDC.
Dr. Oesterreich notes, "To improve outcomes for patients with these diseases, we need to identify druggable targets focusing on macrophages. There is a huge lack of macrophage-targeting immunotherapies in development – the vast majority focus on T cells."
The study is an important step toward developing novel immunotherapies for better patient outcomes.