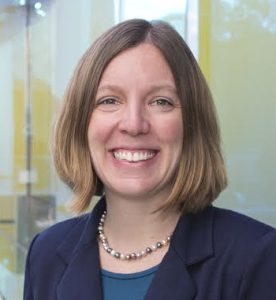 The National Academy of Medicine's (NAM) Healthy Longevity Global Competition is pleased to announce the extension of its international Catalyst Awards through 2025, adding three annual cycles to seed innovative ideas. Focusing on helping accelerate research and entrepreneurism to foster potential breakthroughs in healthy longevity, the Global Competition is a multiyear, multi-phase international competition designed with the aim to help advance bold, novel ideas with the potential to dramatically improve health as people age. The Global Competition consists of three progressive phases during which innovators have the opportunity to compete for increasingly larger awards at the Catalyst, Accelerator, and Grand Prize levels—the latter up to $5 million.
The NAM selected 25 Catalyst Awardees in 2022. McGowan Institute for Regenerative Medicine affiliated faculty member Rosalyn Abbott, PhD (pictured), Assistant Professor in the Departments of Biomedical Engineering and Materials Science and Engineering at Carnegie Mellon University, is one of this year's honorees. Her project is entitled "Tailoring Tissue Engineering Approaches to the Aging Population." Catalyst Awards are worth $50,000.
The Global Competition, along with its sister program the Global Roadmap for Healthy Longevity, are part of a larger initiative to fuel a worldwide movement to help improve physical, mental, and social well-being for people as they age, known as the Healthy Longevity Global Grand Challenge. Unique to the Global Competition component in particular is the emphasis on bold, new ideas with the potential for big impact—in disease prevention, mobility, functionality, social connectedness, the biology of aging, and more.
Since its launch in October 2019, the Global Competition has brought together eleven global collaborators representing over 50 countries and territories. The NAM founded the competition and coordinates among a network of global collaborators, each sponsoring a Catalyst Award competition, while also administering a U.S.-based competition. To date, the NAM and its global collaborators have issued more than $23.5 million in award funding to nearly 430 Catalyst and 13 Accelerator Awardees worldwide.
Congratulations, Dr. Abbott!
Read more…