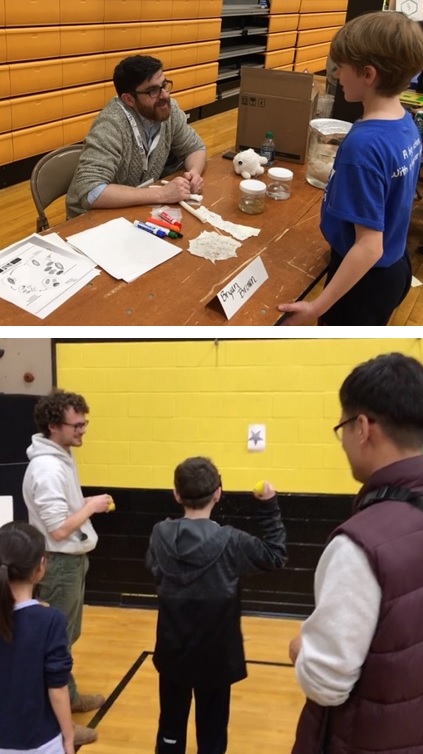 The McGowan Institute for Regenerative Medicine Educational Outreach Program takes its researchers many places.  Recently, McKnight Elementary School Science in McCandless, PA, held a science night for its students and families.
At the event, McGowan Institute faculty member Bryan Brown, PhD (pictured top), Director of Educational Outreach and Assistant Professor in the Department of Bioengineering with secondary appointments in the Department of Obstetrics, Gynecology, and Reproductive Sciences and the Clinical and Translational Science Institute at the University of Pittsburgh, conducted several regenerative medicine demonstrations to help explain "What is regenerative medicine?"
David Nascari (pictured bottom), an undergraduate student in the laboratory of McGowan Institute deputy director Stephen Badylak, DVM, PhD, MD, Professor in the Department of Surgery and Director of the Center for Pre-Clinical Tissue Engineering within the Institute, directed a motor learning activity for the students.
Their participation was very much appreciated by the school district, and a fun, science experience was had by all.