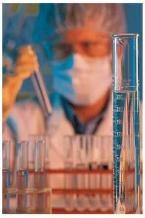 The McGowan Institute for Regenerative Medicine applauds its affiliated faculty members who were recently recognized by Pittsburgh Magazine. This year's list was excerpted from The Best Doctors in America 2019-2020 database, which includes close to 40,000 U.S. doctors in more than 450 medical specialty/subspecialty combinations.   The Best Doctors in America database is compiled and maintained by Best Doctors, Inc.
This year 33 McGowan Institute affiliated faculty were recognized in the May issue of the magazine with 4 colleagues* receiving dual specialty acknowledgment. Congratulations are extended to:
Anesthesiology:  Erin Sullivan, MD
Cardiovascular Disease:  Dennis McNamara, MD, John Pacella, MD
Critical Care Medicine:  Derek Angus, MD, MPH, John Kellum, MD, FACP
Neurological Surgery:  David Okonkwo, MD, PhD, Mark Richardson, MD, PhD, Elizabeth Tyler-Kabara, MD, PhD*
Neurology:  Lawrence Wechsler, MD
Obstetrics and Gynecology:  Stephen Emery, MD, Pamela Moalli, MD, PhD*
Ophthalmology:  Ian Conner, MD, PhD
Orthopedic Surgery:  Freddie Fu, MD, MaCalus Hogan, MD, Patrick McMahon, MD, Kurt Weiss, MD
Otolaryngology: Carl Snyderman, MD, MBA*
Pathology:  Anthony Demetris, MD
Pediatric Cardiology:  Jacqueline Kreutzer, MD
Pediatric Neurological Surgery:  Elizabeth Tyler-Kabara, MD, PhD
Pediatric Surgery:  George Gittes, MD, George Mazariegos, MD
Physical Medicine and Rehabilitation:  Michael Boninger, MD
Plastic Surgery:  Howard Edington, MD,* Michael Gimbel, MD, Ernest Manders, MD, Peter Rubin, MD, Kenneth Shestak, MD, Mario Solari, MD
Surgery:  Timothy Billiar, MD, Abhinav Humar, MD, Carl Snyderman, MD, MBA
Surgical Oncology:  Howard Edington, MD
Thoracic Surgery:  Jonathan D'Cunha, MD, Thomas Gleason, MD, James Luketich, MD
Urology:  Pamela Moalli, MD, PhD
Congratulations, all!
Read more…