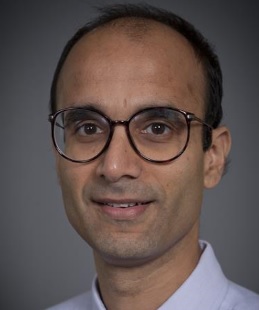 The rise of 3D printing has transformed the manufacturing industry, enabling manufacturers to quickly, and precisely, create specialized parts for any application. Numerous applications are envisaged for this technology, ranging from flexible electronics, soft robotics, architected materials, and biological tissues.
3D printing has enabled the production of components made of multiple materials, each with their own unique properties. However, the process—which typically includes changing out vats of liquid and cleaning the lines in the middle of production—causes slow-downs and increases costs.
Research led by University of Pittsburgh engineers—including McGowan Institute for Regenerative Medicine affiliated faculty member Sachin Velankar, PhD, professor of chemical and petroleum engineering, University of Pittsburgh—promises to streamline this process by using different wavelengths of light to create reactions that imbue one specialized material system with different properties, rather than changing out the material itself to achieve the same goal. The research recently received $500,000 in funding from the National Science Foundation (NSF) Future Manufacturing Seed Grant.
"Existing multi-material manufacturing methods have to switch over the material in the middle of production, rotating between materials like resins and waxes to create a single component," explained Xiayun Zhao, PhD, assistant professor of mechanical engineering and materials science at Pitt, who is leading the project. "Instead, we're advancing the use of a single resin vat that can replace that process by exhibiting different characteristics when cured with different wavelengths of light."
Unlike the popular, consumer 3D printers that melt a filament of solid material to print layers, the 3D printing that is used for manufacturing is more complex, using a liquid that is cured by light exposure using a laser as the layers are printed into place. Prior research has explored the use of wavelength selectivity to create distinct reactions that cure material for 3D printing in different ways. This project is the first systematic and comprehensive study to establish the chemistry theory in the practice of multi-material photopolymer 3D printing.
"It's traditionally very hard, but very useful, to use multiple materials within a single, complex, 3D shape," said Dr. Velankar, co-principal investigator. "3D printing has made it more attainable, but it's still difficult. By using two lasers of different wavelengths, we can bypass the slowest part of the process."
Joining Drs. Zhao and Velankar is Sarah Bergbreiter, PhD, professor of mechanical engineering at Carnegie Mellon University. Dr. Bergbreiter will apply the technology in her soft robotics and sensors work to test its capabilities.
"I'm particularly excited to explore the possibility of printing conductive materials and structural materials simultaneously for robotics applications," said Dr. Bergbreiter.
The project, "Establishing a Cyber-Physical Framework and Pilot System of Wavelength Selective Photopolymerization Based Rapid Continuous Multi-Material Manufacturing," begins Jan. 15, 2022, and will extend through 2023.
Read more…
University of Pittsburgh Swanson School of Engineering News Release
NSF Award: Establishing a Cyber-Physical Framework and Pilot System of Wavelength Selective Photopolymerization Based Rapid Continuous Multi-Material Manufacturing