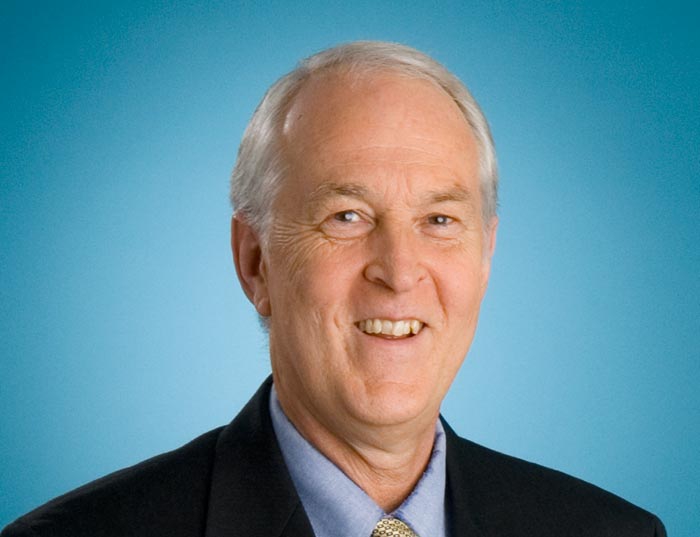 It is with sadness that the McGowan Institute for Regenerative Medicine announces the passing of affiliated faculty member James Funderburgh, PhD.
Dr. James Funderburgh served as a Professor of Ophthalmology at the University of Pittsburgh and the Associate Director of the Louis J. Fox Center for Vision Restoration. He was also the Director of the Gene Expression Core Module and a Member of the Graduate Faculty in Biochemistry and Molecular Genetics. In addition, he held a secondary appointment as a Professor of Cell Biology and Physiology.
Dr. Funderburgh earned his undergraduate degree in Chemistry at the University of Texas, Austin. He then got his MS in Biological Chemistry from the University of Minnesota and his PhD in Physiological Chemistry from the University of Wisconsin. He did postdoctoral work at the University of Geneva, Department of Pathology in Switzerland, and was a senior fellow in the Department of Ophthalmology, University of Washington. Prior to coming to Pittsburgh, he was a Research Professor at Kansas State University.
Dr. Funderburgh's research interests included:
extracellular matrix biochemistry
proteoglycans
tissue engineering
corneal cell biology
wound healing
stem cell biology
He was a member of the American Society for Biochemistry and Molecular Biology, the Association for Research in Vision and Ophthalmology, and the American Society for Cell Biology. During his career he received the honor of becoming a Fellow (Gold Level) of the Association for Research in Vision in Ophthalmology. Dr. Funderburgh was on the Editorial Review Board of Molecular Vision.
Dr. Funderburgh is survived by his wife, Martha; sister, Susan Jarratt of Irvine, CA; brother, John Funderburgh of Dallas; three children – Dan Funderburgh of Brooklyn (Jenny), Anna Funderburgh (Mikael), St. Paul, and Eva Funderburgh Hollis (Ben) of Seattle; and four grandchildren, Jonas, Sebastian, Niko, and Alice.
The family is planning a service in early 2020 to celebrate Dr. Funderburgh's life. Donations may be made to Allegheny Land Trust, Eye and Ear Foundation of Pittsburgh, or to your favorite musical organization.  Condolences may be left at www.mccabebrothers.com.
Read more…