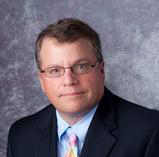 Genprex, Inc., a clinical-stage gene therapy company focused on developing life-changing therapies for patients with cancer and diabetes, received the inaugural "License of the Year" award from the University of Pittsburgh Innovation Institute (UPII) in recognition of the advances made with its license from the University of Pittsburgh toward progressing the development of its gene therapy for diabetes.
In February 2020, Genprex signed an exclusive license agreement with the University of Pittsburgh for an innovative gene therapy technology developed by lead researcher, George Gittes, MD, at the Rangos Research Center at the UPMC Children's Hospital. The diabetes gene therapy candidate, GPX-002, which is being evaluated in preclinical studies, reprograms alpha cells in the pancreas into functional beta-like cells, thereby replenishing levels of insulin and providing the potential to cure the disease. The novel infusion is by means of an endoscopic procedure that delivers Pdx1 and MafA genes to the pancreas. The genes express proteins that transform alpha cells in the pancreas into functional beta-like cells, which can produce insulin but are distinct enough from beta cells to evade the body's immune system.
"We thank the UPII for acknowledging the breakthrough work of Dr. George Gittes and his team at the Rangos Research Center at UPMC Children's Hospital of Pittsburgh, whose efforts have produced this highly innovative therapeutic approach to treating diabetes that could replace the need for insulin replacement therapy and ultimately lead to a cure of this devastating illness afflicting tens of millions of people around the world," said Rodney Varner, JD, President and Chief Executive Officer of Genprex. "We are honored to receive this recognition, considering the great number of cutting-edge technologies coming out of this distinguished university and research center. We thank UPII for bestowing this honor on our gene therapy license with Dr. Gittes and the Rangos Research Center and applaud them for the groundbreaking gene therapy research being conducted at this esteemed institution."
The "Celebration of Innovation" awards ceremony was held virtually on April 22, 2021, on the Pitt Innovation Institute YouTube channel. Watch the award presentation here.
GPX-002 has been tested in vivo in mice and nonhuman primates. In studies in non-obese diabetic mice, a model of Type 1 autoimmune diabetes, the gene therapy approach restored normal blood glucose levels for an extended period of time, typically around four months. According to the researchers, the duration of restored blood glucose levels in mice could potentially translate to decades in humans. If successful, this gene therapy could eliminate the need for insulin replacement therapy for diabetic patients. According to the U.S. Center for Disease Control, 34.2 million Americans, or approximately 10.5% of the population, have diabetes.
Dr. Gittes is the Benjamin R. Fisher Chair of Pediatric Surgery, Chief of Pediatric General and Thoracic Surgery, Department of Surgery, at UPMC Children's Hospital of Pittsburgh, Director of the Richard King Mellon Foundation Institute for Pediatric Research and Co-Director of Surgical Research, UPMC Children's Hospital of Pittsburgh, and Professor of Surgery and Professor of Pediatrics, University of Pittsburgh School of Medicine.  He is also an affiliated faculty member of the McGowan Institute for Regenerative Medicine.
Read more…
YouTube: Pittsburgh Innovation Institute License of the Year Award Presentation