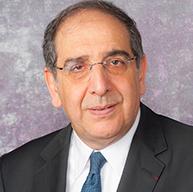 SparingVision is a biotechnology company focused on the discovery and development of innovative therapies for the treatment of blinding inherited retinal diseases. SparingVision is developing SPVN06, a gene-independent treatment for retinitis pigmentosa (RP), the most common inherited retinal degeneration. There is currently no treatment to treat all genetic forms of this rare retinal disease that leads to blindness and affects nearly 2 million people worldwide.  McGowan Institute for Regenerative Medicine affiliated faculty member José-Alain Sahel, MD, Chair of the Department of Ophthalmology at the University of Pittsburgh School of
Medicine, Director of the UPMC Eye Center, the Eye and Ear Foundation Chair of Ophthalmology, and Director of the Institut de la Vision (Sorbonne Universite, Inserm, CNRS, Paris), is a co-founder of SparingVision along with Thierry Léveillard, PhD.
SparingVision recently announced a €44.5 million ($58.16 million) financing round. The round was led by 4BIO Capital and UPMC Enterprises and included Jeito Capital and Ysios Capital. In addition, current investors Bpifrance and Foundation Fighting Blindness participated in the round.
Proceeds from the financing will be primarily used to advance the development of SparingVision's breakthrough treatment SPVN06 for the mutation-agnostic treatment of RP. Most notably the funding will support SparingVision's GMP activities (including the manufacturing of a first clinical batch of the product, currently ongoing), the IND/CTA regulatory activities and the conduct of a first-in-man study, scheduled to start in 2021. SparingVision also intends to further expand its management team and commence operations in the US.
"SparingVision's neuroprotective approach, which I started working on some 20 years ago at Institut de la Vision, has all the attributes of a winning gene therapy solution for retinitis pigmentosa patients in desperate need of a universal therapeutic option. I am looking forward to helping Stéphane [Boissel, SparingVision's President and Chief Executive Officer] and the team best position SPVN06 for clinical development up to regulatory licensing," said Dr. Sahel.
SPVN06 is a proprietary, mutation-agnostic, AAV gene therapy consisting of one neurotrophic factor and one oxidative stress reducing enzyme which, acting synergistically, aim to slow or stop the degeneration of photoreceptors. Loss of photoreceptors leads to blindness in RP, one of the most common inherited retinal diseases that affects two million patients worldwide. There is currently no treatment approved for RP patients independently of their genetic background.
Read more…