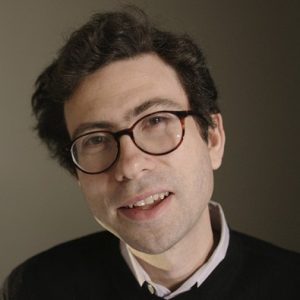 McGowan Institute for Regenerative Medicine affiliated faculty member Zachary Freyberg, MD, PhD (pictured), has been promoted to Associate Professor of Psychiatry by the University of Pittsburgh School of Medicine.
Dr. Freyberg received his MD and his PhD in Developmental & Molecular Biology from Albert Einstein College of Medicine. At New York Presbyterian Hospital he completed his internship in internal medicine, neurology, and psychiatry, and residency in psychiatry. He then conducted postdoctoral research training and a clinical fellowship at Columbia University. Dr. Freyberg joined the Pitt Department of Psychiatry in 2016 at the rank of assistant professor.
Dr. Freyberg's research focuses on improving our understanding of how the mechanisms of dopaminergic neurotransmission are associated with disorders such as addiction, schizophrenia, and Parkinson's disease. His research has provided important new discoveries that elucidate the mechanisms of cell plasticity.
He currently leads a National Institute of Diabetes and Digestive and Kidney Diseases R01 grant investigating dopaminergic signaling mechanisms in the endocrine pancreas that may be altered by anti-psychotic drugs. Dr. Freyberg is also principal investigator (PI) of a National Institute on Aging R21 focused on mechanisms for preserving neurons in Alzheimer's disease-related dementias across fly and mouse models, as well as contact PI on a multiple principal investigator (MPI) National Institute on Drug Abuse Cutting-Edge Basic Research Awards (CEBRA) R21 grant.
As MPI of an R21 from the National Institute on Alcohol Abuse and Alcoholism, Dr. Freyberg investigates age- and sex-specific effects of glutamatergic modulation of alcohol reinforcement and motivation. He is also PI of a Department of Defense award looking at a new in situ cryo-electron microscopy approach for direct visualization of mutations in mitochondrial disease, and of a Pennsylvania Department of Health grant to conduct Alzheimer's disease research.
Dr. Freyberg's expertise has been recognized nationally through honors including his election as an associate member of the American College of Neuropsychopharmacology, and as a member of the American Society for Clinical Investigation. He is additionally a past recipient the Society of Biological Psychiatry's A.E. Bennett Award.
An outstanding educator, Dr. Freyberg has mentored undergraduates, graduate and medical students, residents, and postdoctoral scholars. He currently serves as associate director of the Department's Psychiatry Research Pathway  for residents.
"Dr. Freyberg is a gifted physician-scientist with a sustained record of innovative research on intercellular signaling using state-of-the-art approaches, including genetic, pharmacology, and light and electron microscopy. He is also highly valued as a research collaborator, and is an excellent teacher and mentor," said David Lewis, MD (Chair, Department of Psychiatry).
Congratulations, Dr. Freyberg!
Read more…
University of Pittsburgh Department of Psychiatry News Release