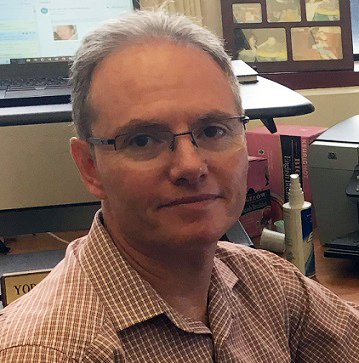 McGowan Institute for Regenerative Medicine faculty member Yoram Vodovotz, PhD, Professor in the Department of Surgery with secondary appointments in the Department of Computational & Systems Biology, the Department of Bioengineering, the Department of Immunology, the Department of Communication Science and Disorders (of the School of Health and Rehabilitation Science), and the Clinical and Translational Science Institute, and the Director of the Center for Inflammation and Regeneration Modeling at the McGowan Institute, is the Founding Field Chief Editor (editor-in-chief) of the Open Access journal, Frontiers in Systems Biology.  The Scope and Mission of this journal are:
Research in biology and biomedicine is tackling more complex questions than ever before, due to the seemingly intractable nature of the urgent questions affecting us all. Addressing these issues requires an integrated, interdisciplinary approach, and yet much of research in the field of biology – systems biology included – remains entrenched in silos based on distinct disciplines and methods. Five sections currently comprise the Frontiers in Systems Biology ecosystem:
Multiscale Mechanistic Modelling will highlight advances in computational modeling across biological scales
Data and Model Integration will feature the emerging field of 'omics integration as well as studies in which data-driven and mechanistic models combine to drive novel insights
Translational Systems Biology and In Silico Trials will integrate disease modeling, quantitative systems pharmacology, and systems medicine to drive novel insights from bench to bedside
Integrative Genetics and Genomics will be focused on the application of systems biology to gain insights into the genome
Integrative Systems Immunology will highlight systems-level studies of immunology and inflammation
These sections are viewed as integral parts of a whole. The goal at Frontiers in Systems Biology is to live up to the promise of this discipline to integrate theory, experimentation, and practical application in an ethical and sustainable context.