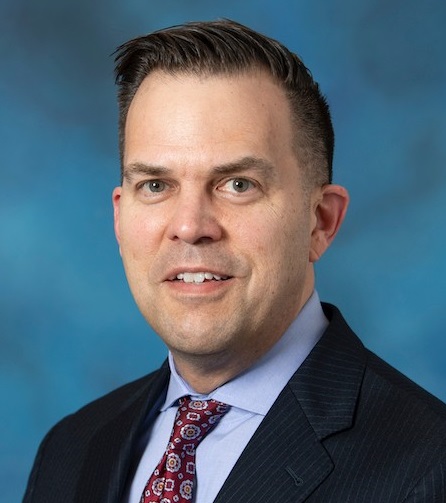 The Society For Biomaterials hosted its 2022 Annual Meeting at the Baltimore Marriott Waterfront, April 27-30, 2022. The theme for the 2022 Annual Meeting was "The Perilous Fight to Translate Innovative Research to Commercial Viability." This year's program focused on ideas that involve breakthroughs in biomaterials science, translation of basic research to clinical application, next-generation medical devices, and content that explores standards development, regulatory issues, and commercial realities.
During this year's meeting, it was announced that McGowan Institute for Regenerative Medicine Director William Wagner, PhD, Distinguished Professor of Surgery, Chemical Engineering, and Bioengineering at the University of Pittsburgh, was named the 2022-2023 President-Elect for the Society For Biomaterials, an honor bestowed to him by his fellow members.
Dr. Wagner has been an active member of the Society For Biomaterials since 1992, having organized programming, served on committees, and acted as the Society For Biomaterials representative to the International Union of Societies for Biomaterials Science and Engineering (IUSBSE). In his directorship of the McGowan Institute, he has successfully championed and facilitated the formation of spin-out companies to complete the Institute's mission of delivering solutions to patients suffering from tissue and organ failure. To date, 35 companies have been launched from the Institute. In recent years he has been awarded the Society For Biomaterials Founders Award and the Clemson Award for Applied Research, the Chancellor's Distinguished Research Award by the University of Pittsburgh, the Zhu Kezhen Distinguished Lectureship from Zhejiang University, and the Senior Investigator Award by TERMIS-Americas. In 2017 he was inducted into the National Academy of Inventors and in 2018 was named Inventor of the Year by the Pittsburgh Intellectual Property Law Association.  In 2019 he was appointed to the rank of Distinguished Professor of Surgery at the University of Pittsburgh, the highest recognition available to the faculty. In 2020 the 4th edition of the best-selling biomaterials textbook, "Biomaterials Science," was published with Dr. Wagner taking over the role of lead editor in partnership with a new generation editorial team. Dr. Wagner's research interests are in cardiovascular engineering with projects that address medical device biocompatibility and design, biomaterial development, tissue engineering, and targeted imaging.
Congratulations, Dr. Wagner!