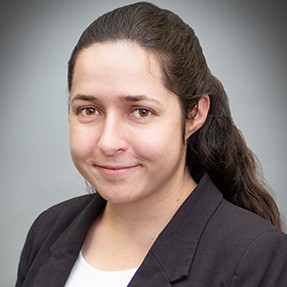 McGowan Institute for Regenerative Medicine affiliated faculty member Victoria Webster-Wood, PhD, an Assistant Professor of Mechanical Engineering with a courtesy appointment in Biomedical Engineering at Carnegie Mellon University, received a National Science Foundation (NSF) CAREER Award for her work on robotic design. Her research will focus on creating actuators for biohybrid robots using living muscle and controlling these actuators with neurons. Dr. Webster-Wood's project uses animal-inspired designs to improve robotic mobility. She hopes that muscle-based robots will be more adaptable and self-healing. Her award also describes outreach programs to increase numbers of underrepresented groups in robotics.
An NSF CAREER Award is given to people early in their careers who are believed to play a part in furthering their area of science. The awards support their research and educational goals.
Congratulations, Dr. Webster-Wood!
Read more…
Carnegie Mellon University School of Engineering News Release