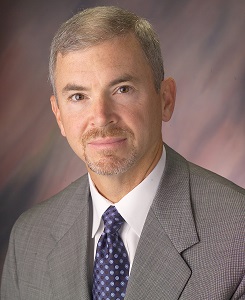 The Elmezzi Graduate School of Molecular Medicine is part of Northwell Health and functions in partnership with The Feinstein Institute for Medical Research. The Elmezzi Graduate School of Molecular Medicine was established in 1994 and is a PhD program for physicians who wish to pursue careers in biomedical research. The program is an individually tailored program with a strong emphasis on translational research.
Along with celebrating and recognizing this year's graduates, honorary degrees – Candidate for Degree of Doctor of Science honoris causa – were given to two researchers who advanced biomedical research and improved medical treatment for patients.  One of the recipients this year for this prestigious honor is McGowan Institute for Regenerative Medicine faculty member Timothy Billiar, MD, the George Vance Foster endowed professor and chair in the Department of Surgery and a deputy director in the Molecular Medicine Institute.
Dr. Billiar's current areas of research include:
Nitric oxide and hepatic function in sepsis and trauma
Post-traumatic sepsis: regulation of LPS binding protein
Training in trauma and sepsis research
Molecular biology of hemorrhagic shock
As a result of his research, Dr. Billiar has gained an international reputation for his contributions to understanding the role of nitric oxide in gene therapy, trauma, liver disease, and other potential clinical applications. He holds six US patents associated with his research.
Congratulations, Dr. Billiar!
Read more…