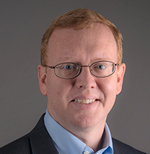 Recognizing their impact in industry and government, the University of Pittsburgh's Swanson School of Engineering announced its 2019 Distinguished Alumni honorees. The recipients, who represent the School's six departments and the Swanson School overall, will be honored at the 55th annual Distinguished Alumni Banquet on March 28, 2019, at 5:30 pm in the Connolly Ballroom of Alumni Hall.
This year, McGowan Institute for Regenerative Medicine affiliated faculty member Thomas Gilbert, PhD, Chief Science Officer, Research & Development, Clinical Research, at ACell, Inc., Columbia, MD, and an Adjunct Assistant Professor, Department of Bioengineering, at Johns Hopkins University, Baltimore, MD, was named a Distinguished Alumni Award recipient.  Dr. Gilbert was a Bioengineering Department graduate in 2006.
The Distinguished Alumni Award is presented annually to Swanson School alumni who have demonstrated outstanding professional achievement in their respective fields of engineering.
"For more than 170 years, Pitt's engineering graduates have contributed greatly to engineering disciplines, as well as to the betterment of everyday life," noted James R. Martin II, U.S. Steel Dean of Engineering.
Congratulations, Dr. Gilbert!
Read more…
University of Pittsburgh Swanson School of Engineering News Release
University of Pittsburgh Swanson School of Engineering Bioengineering News Release