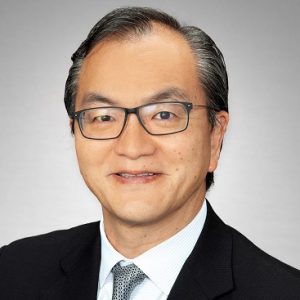 Congratulations to McGowan Institute for Regenerative Medicine affiliated faculty member Tetsuro Sakai, MD, PhD (pictured), who was selected as a member of the Steering Committee of the Live Donor Liver Transplantation (LDLT) Special Interest Groups of the International Liver Transplant Society (ILTS) for a three-year term. Dr. Sakai is the only anesthesiology representative among the committee's nine international LDLT experts.
Dr. Sakai is a Professor of the Department of Anesthesiology and Perioperative Medicine and a Professor of the Clinical Translational Science Institute, University of Pittsburgh School of Medicine. He is also a board-certified staff anesthesiologist (Hepatic and Intestinal Transplantation Anesthesia) in the UPMC Department of Anesthesiology and Perioperative Medicine. Dr. Sakai's current research interests include education in anesthesiology (resident research education); liver transplantation anesthesiology; and quality improvement in anesthesiology.
The ILTS is a growing organization of approximately 1400 international members belonging to a multidisciplinary cadre of specialists and healthcare providers who have joined to promote the focus of ILTS – the advancement of the science and practice of liver transplantation by sharing of clinical and educational experiences and research at an international level.
The primary goal of the LDLT Special Interest Group (SIG) of the ILTS is education, benchmarking, and best practice establishment in LDLT across the fraternity and across specialties involved in LDLT. The LDLT SIG will lead advances in the field and foster international collaborative scientific efforts.
Congratulations, Dr. Sakai!
Read more…
University of Pittsburgh Department of Anesthesiology and Perioperative Medicine News Release