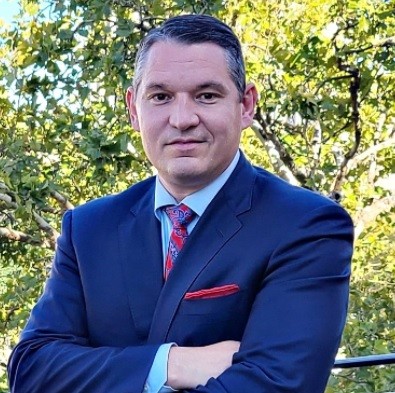 McGowan Institute for Regenerative Medicine faculty member Steven Little, PhD, has been selected as a member of the 2021 Fellow class of the National Academy of Inventors (NAI), the highest professional distinction accorded to academic inventors.
Dr. Little is a Distinguished Professor and the William Kepler Whiteford Professor of Chemical and Petroleum Engineering, in addition to being the department chair. He has appointments to the departments of Bioengineering, Immunology, and Ophthalmology. Dr. Little is a co-founder of Pitt spinout company Qrono Inc., which is developing therapies that change the way cancer tumor cells and immune cells interact in a manner that enables immune T cells to infiltrate metastatic tumors. In 2020 he co-authored a study in the journal Science Advances that utilized a similar microparticle therapy that "hacks" the immune system to accept transplanted tissue.
Dr. Little is a pioneering innovator in drug development and delivery with innovations for treatments of cancer, cystinosis, glaucoma, transplantation, dry eye disease, periodontal disease, pulmonary hypertension and more.
Since joining the Pitt faculty in 2006 after his doctoral training, Dr. Little has secured nearly $30 million in peer-reviewed funding from federal sources and has been issued 12 U.S. patents that have been licensed six times. Through his seven-year tenure as Chair, the Department of Chemical and Petroleum Engineering has seen over a two-fold increase in grant proposal submissions and a nearly two-fold increase in peer-reviewed publications.
Dr. Little's initial two patents were licensed by Zycos Inc. for their DNA vaccine pipeline and were subsequently acquired by MGI Pharma. His patents on thermoresponsive hydrogels containing polymer particles led to the founding of OTERO Tx.
Dr. Little has been recognized with the University of Pittsburgh's Chancellor's Distinguished Teaching Award followed by the Chancellor's Distinguished Research Award and the Chancellor's Distinguished Public Service Award. He is the only individual in the University of Pittsburgh Swanson School of Engineering's history to receive more than one of the Chancellor's awards, and the only individual to receive all three of the Chancellor's Distinguished Awards in the history of the university.
Dr. Little has been recognized by national and international awards including the Curtis W. McGraw Research Award from the ASEE, elected as a fellow of the BMES and AIMBE, a Carnegie Science Award for Research, the Society for Biomaterials' Young Investigator Award, named a Camille Dreyfus Teacher Scholar, named an Arnold and Mabel Beckman Young Investigator, and elected to the Board of Directors of the Society for Biomaterials.
The Controlled Release Society, which is the premier society world-wide for delivery science and technology, has recognized Dr. Little with three of its top honors: Distinguished Service Award (2021), College of Fellows (2020), and Young Investigator Award (2018).
"Dr. Little has focused on innovation, entrepreneurship and technology translation for his entire career," said Nicholas Peppas, Professor and Director of the Institute for Biomaterials, Drug Delivery and Regenerative Medicine at the University of Texas, and also an inaugural Fellow of the NAI. "As a leader of an academic department, he has made improvements to his department's education programs in innovation and entrepreneurship, which has led to student-driven founding of companies and winning local and national prizes."
The NAI Fellows Program highlights academic inventors who have demonstrated a spirit of innovation in creating or facilitating outstanding inventions that have made a tangible impact on the quality of life, economic development, and the welfare of society. The 164 members of the 2021 Fellow class hail from 116 research universities and governmental and non-profit research institutes worldwide. They collectively hold over 4,800 issued U.S. patents.
The 2021 new Fellows will be inducted at the Fellows Induction Ceremony at the 11th Annual Meeting of the National Academy of Inventors June 2022 in Phoenix, Arizona.
Read more…
National Academy of Inventors 2021 Class of Fellows
University of Pittsburgh Swanson School of Engineering News Release