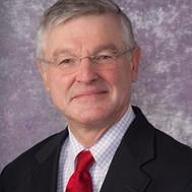 The Medical Technology Enterprise Consortium (MTEC) has named McGowan Institute for Regenerative Medicine affiliated faculty member Ron Poropatich, MD, one of its newest board members.  MTEC is a 501(c)(3) biomedical technology consortium collaborating under an Other Transaction Agreement (OTA) with the U.S. Army Medical Research and Materiel Command (USAMRMC) that serves those who serve our nation. In partnership with the Department of Defense (DoD) and private support, MTEC is working to prevent injuries and accelerate the development of revolutionary medical solutions that will enhance wound healing and return the wounded to fully functioning lives. Ultimately, all citizens will benefit from these technologies and health care solutions.
Dr. Poropatich currently serves as the Director of the Center for Military Medicine Research (CMMR) and as a Professor of Medicine in the Pulmonary, Allergy and Critical Care Division at the University of Pittsburgh. Under Dr. Poropatich's leadership, the CMMR has developed a large DoD medical research portfolio and established the University of Pittsburgh as a key collaborative research partner for the DoD. Since 2012, Dr. Poropatich has also acted as the Senior Advisor on Telemedicine for the University of Pittsburgh Medical Center, leveraging the use of virtual health solutions for this innovative leader in health care delivery.
Dr. Poropatich also was named to the inaugural editorial team of the new Mary Ann Liebert, Inc./Genetic Engineering News journal, Healthcare Transformation.  Publishing quarterly online and in print, Healthcare Transformation will provide an exclusive view into effective practices and strategies presented by leaders in the field. Readers can become participants in a unique multimedia platform that allows for dialogue among a community of top academic scientists, corporate innovators, business leaders, and influencers who provide unique and fascinating views on the meaningful actions in transforming our healthcare system for a better future.
Congratulations, Dr. Poropatich!
Read more…
The Medical Technology Enterprise Consortium (MTEC) News Release
Mary Ann Liebert, Inc. Publishers News Release