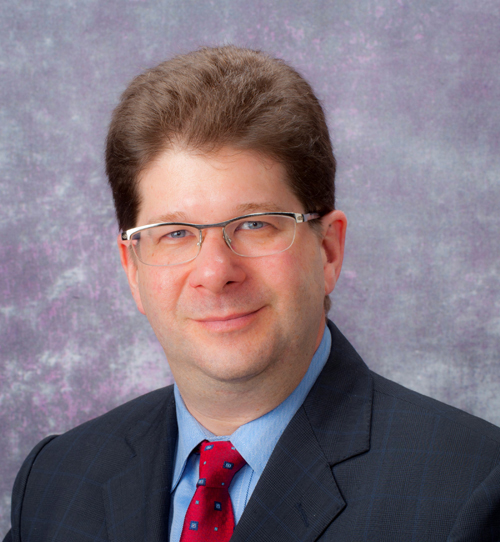 Newsweek magazine, this year, for the first time, partnered with Statista Inc., the global market research and customer data firm, to find America's Best Plastic Surgeons. The data was
ranked into four categories: Breast Augmentation, Facelift, Liposuction, and Rhinoplasty. To determine the winners, Newsweek conducted a national survey among plastic surgeons, asking them to recommend the best plastic surgeons in their state as well as across the U.S. Additionally, participants were asked to rank their peers according to several quality dimensions.  The rankings feature the top 200 plastic surgeons for Breast Augmentation and the top 150 for Facelift, Liposuction, and Rhinoplasty. In total, 387 individual plastic surgeons were ranked, with some being recognized for more than one procedure.
McGowan Institute for Regenerative Medicine faculty member J. Peter Rubin, MD, was recognized in three of the four categories.  His rankings include: #72 (of 200) Breast Augmentation, #115 (of 150) Facelift, and #55 (of 150) Liposuction.  Congratulations, Dr. Rubin!
Dr. Rubin is Chair of the Department of Plastic Surgery, the UPMC Endowed Professor of Plastic Surgery, Director of UPMC Wound Healing Services, and Professor of Bioengineering at the University of Pittsburgh. He earned his undergraduate degree in biology from Grinnell College and his MD degree from Tufts University School of Medicine. He completed a residency training program in general surgery at Boston University/Boston City Hospital. He took time away from the clinic to pursue a two-year fellowship in surgical basic science at Massachusetts General Hospital/Harvard Medical School.  He completed a three-year residency in plastic surgery at Harvard Medical School and joined the plastic surgery faculty at the University of Pittsburgh.
Dr. Rubin is well-recognized for his surgical skills and innovative solutions to complex aesthetic and reconstructive problems.  He is Founder and Director of the Life After Wright Loss Surgical Body Contouring Program at the University of Pittsburgh Medical Center. In addition to his active clinical program, Dr. Rubin directs a basic science research program in the biology of adipose derived stem cells and serves as Co-Director of the Adipose Stem Cell Center at the University of Pittsburgh.  He is the principal investigator in an NIH funded line of research aimed at developing cell-based methods for clinical soft tissue reconstruction after cancer therapy.  He directs a related line of research aimed at soft tissue reconstruction for injured military personnel as an investigator for the Department of Defense Armed Forces Institute for Regenerative Medicine (AFIRM). To facilitate the rapid translation of new technology, he founded the Center for Innovation in Restorative Medicine (CIRM) at the University of Pittsburgh.
This "clinical accelerator" has a staff of experts in regulatory affairs, clinical trials implementation, and preclinical testing and has successfully taken new therapies through the IND and IDE process. He has moved his work from the laboratory to the clinic, and he is conducting clinical trials funded by the Department of Defense that are assessing new minimally invasive therapies to improve the lives of our wounded warriors.
His many scientific leadership positions include current Director, American Board of Plastic Surgery; Co-Chair of the American Society of Plastic Surgeons (ASPS) Task Force on Regenerative Medicine; Regulatory Chair for ASPS; Vice President of Finance for ASPS, past president of the International Society of Adipose Therapeutics and Science (IFATS), Board Chair of IFATS, and past Chairman of the Plastic Surgery Research Council.  Dr. Rubin is the recipient of a Presidential Early Career Award for Scientists and Engineers (PECASE). The Presidential Award is the highest honor bestowed by the United States government on outstanding scientists and engineers early in their research careers.  It is intended to recognize some of the finest scientists who show exceptional potential for leadership at the frontiers of scientific knowledge during the twenty-first century. He has served as editor for four textbooks, published over 180 peer reviewed articles, and presented over 500 invited lectures.
Read more…