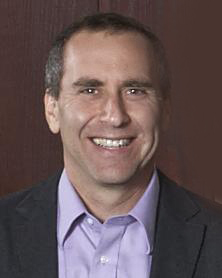 New York University (NYU) Langone Health's Rusk Rehabilitation hosted its fourth annual research symposium recently featuring several renowned speakers, including McGowan Institute for Regenerative Medicine affiliated faculty member Michael Boninger, MD, Professor and UPMC Endowed Vice Chair for Research in the Department of Physical Medicine & Rehabilitation, School of Medicine, University of Pittsburgh.  Dr. Boninger, a leader in shaping rehabilitation medicine's role in the changing world of healthcare, is this year's recipient of the Rusk Award for Leadership and Innovation in PM&R.  Dr. Boninger received this award for his contributions for individuals with disabilities through the development of assistive, rehabilitative, and regenerative technologies.
Dr. Boninger holds joint appointments at Pitt in the Departments of Bioengineering and Rehabilitation Science and Technology. He is also a physician researcher for the United States Department of Veterans Affairs. He is Senior Medical Director for Post-Acute Care for the Health Services Division of UPMC and Vice President for Medical Affairs for UPMC Community Provider Services (CPS). CPS is the umbrella organization that oversees and manages all of UPMC's clinical programs in community-based and post-acute settings. These programs include Home Health, Senior Communities and eldercare, speech, occupational and physical therapy, UPMC's specialty, retail, infusion, and institutional pharmacy businesses, and Community Supportive Services programs.
Congratulations, Dr. Boninger!
Read more…
NYU Langone Health Rusk Rehabilitation 4th Annual Research Symposium