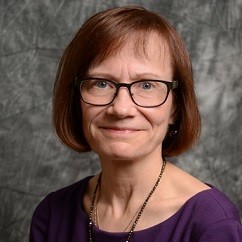 McGowan Institute for Regenerative Medicine affiliated faculty member Mary Amanda Dew, PhD, Professor of Psychiatry, Psychology, Epidemiology, Biostatistics, Clinical and Translational Science, and Acute and Tertiary Care (Nursing), has received the American Psychological Association (APA) Division 38: Society for Health Psychology 2021 Excellence in Health Psychology Research Award.
The Award highlights the accomplishments of psychologists who have made significant contributions to the body of academic literature, demonstrating the value of psychological science and inquiry toward the betterment of health and healthcare. Dr. Dew is an expert in evaluating risk factors for mental health and behavior problems in organ transplantation populations including organ recipients, living donors and families, as well as in testing interventions to improve psychosocial and medical outcomes.
"I was surprised and humbled to learn that I would receive the award, and I am so appreciative that my health psychology colleagues view my work as making an important and timely contribution to the field," said Dr. Dew. "The American Psychological Association is the preeminent U.S. society for psychologists, and I was previously honored to become a Fellow in the APA. I devote considerable time to my position as an associate editor for Health Psychology, the flagship APA journal for Division 38/Society for Health Psychology. I believe that the opportunities I have had to not only conduct research but participate in the development of public policies for behavioral health evaluation and care in the field of organ transplantation have helped me to contribute to the advancement of this field."
Congratulations, Dr. Dew!
Read more…
University of Pittsburgh Department of Psychiatry News Release